Obama In Kenya For Global Entrepreneurship Summit 2015: African Youth Start Businesses Amid Severe Unemployment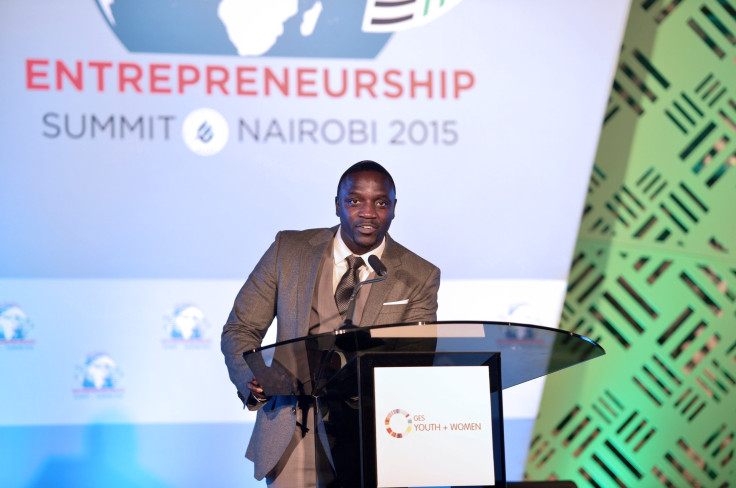 Congolese entrepreneur Ange Bukasa dreamed of owning her own business since she was a young girl growing up in Central Africa, where she witnessed political instability, deadly conflict and rampant poverty. Years later in 2007, Bukasa turned her dream into a reality when she founded ChezAnge Connect, an organization aimed at facilitating African entrepreneurship and investment, out of a need to make a sustainable income and also a desire to help her community.
"You grow up seeing the many, many areas of need," said Bukasa, now 38. "It clearly drove me to start thinking from the time I was very young that something needs to be done."
This weekend in Kenya was set to be the first time the annual Global Entrepreneurship Summit -- co-hosted by U.S. President Barack Obama -- would be held in sub-Saharan Africa, where business owners, policymakers, educators and investors would all be brought together in a developing region that has seen immense economic growth in recent years, but still suffers from severe poverty and unemployment. African entrepreneurs and experts said a lack of opportunities on the continent has driven youth to become self-employed, but their success was often hindered by a lack of resources and partnerships -- issues that must be addressed at the summit in order to spur the spirit of entrepreneurship across the entire region.
Entrepreneurial intent around the world was highest in sub-Saharan Africa, where necessity rather than opportunity led to new business plans, a 2013 poll found. However, less than one in four Africans said they had access to the training and money needed to start or grow a business by themselves, according to another poll. These potential hurdles varied in degree across the continent, ranging from Botswanans in Southern Africa, who were most likely to say they had access to money and training, to respondents in Guinea, West Africa, and in Niger, straddling West and North Africa, which were less likely.
Many sub-Saharan African countries were still largely agricultural, and locals struggling to make ends meet have often turned to agribusiness to increase their income and food security. "Many [entrepreneurs] are on a smaller scale. You see them on street corners, outside your home or in the flea market simply because they want to survive," Bukasa said in a telephone interview Thursday. "It's desperation more than anything else, unfortunately."
Bukasa had prior training and experience in sales and marketing when she started ChezAnge Connect, but she struggled to get investors on board because she was viewed as a rookie business owner. It's a challenge Bukasa and other African entrepreneurs have continued to face today, even as private-equity fundraising for sub-Saharan Africa hit $4 billion between 2013 and 2014.
"The thing about Africa now is that financiers do not take chances," Bukasa said. "It's very difficult for African partners to buy into the idea until they see you up and running."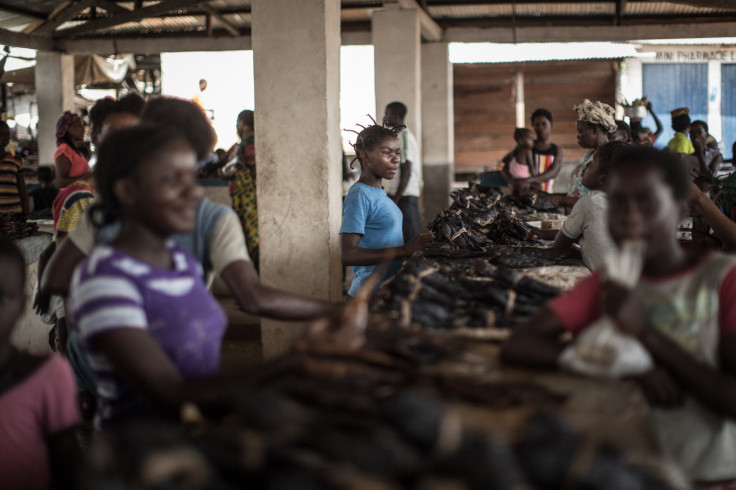 'Ups And Downs As An Entrepreneur'
Sub-Saharan Africa's booming youth population was already enormous, but with roughly 10 million to 12 million young people entering the sub-Saharan labor market each year, the threat of sky-high youth unemployment was looming large. Uganda, which has a relatively low unemployment rate for the region, has tried to tackle this issue through increased educational quality, micro-finance loans and increased investment. Other countries such as Nigeria, where there were more than 11 million jobless youth in 2012, have fallen short in implementing effective government initiatives, according to research published by Brookings Institute in Washington, D.C.
Job security was a driving force for Ali-shah Jivraj, a third-generation Ugandan entrepreneur who has built a $15 million business in less than 10 years. As a student, Jivraj said he did whatever he could to make extra pocket money. After finishing high school in 2006, he started a company called Royal Electronics, which assembles and distributes electronics. Jivraj has since expanded into the trade and commodity, manufacturing, property and real estate sectors with four other businesses, all of which fall under his chief company called East Africa Industry. Based in Ugandan capital Kampala, he was named one of Forbes' "30 Most Promising Young Entrepreneurs in Africa" for 2015.
"You always have your ups and downs as an entrepreneur," Jivraj said in a telephone interview Thursday. "But I am responsible for my own destiny."
The 28-year-old said it was difficult starting out as a young entrepreneur in a country where elders traditionally were given more respect, but he has seen that mindset change over the years in Uganda, as well as in other parts of East Africa, including Tanzania.
"As a young person, no one really wants to take you seriously," he said. "Today, things have changed. People are more open-minded and they do realize that the youth are the future of this country."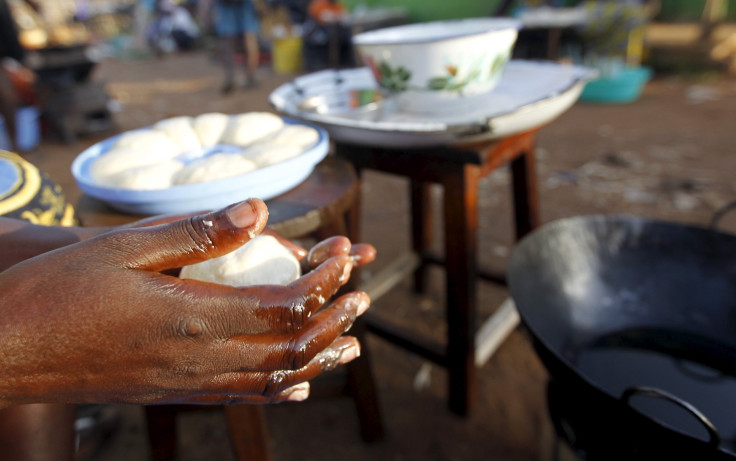 Transforming Talk Into Action
The sixth Global Entrepreneurship Summit in Kenya's capital city of Nairobi kicked off Friday with a forum focused on youth and women entrepreneurs, where participants shared their success stories, took part in skills training, pitched ideas and heard from various leaders in the entrepreneurship space. Among those in attendance was African-American singer Akon, who founded the Akon Light Africa project, an initiative to bring solar power to streets and households across 14 African countries. Obama, whose ancestral heritage is linked to Kenya, has played a major organizing role in the annual summit and urged the importance of strengthening ties between American business leaders and African entrepreneurs as a crucial investment in the region's development.
"Entrepreneurship empowers people to no longer be subject to aid agencies, but to be part of something to pursue their dreams. Entrepreneurs like you can change the world one idea at a time," Obama said during a White House event in May, after announcing his scheduled visit to Kenya for the summit as part of his fourth presidential trip to sub-Saharan Africa.
Inspirational speeches aside, Obama also has a responsibility to ensure that any plan of action formed at the conference this weekend makes headway within the next month, according to Raoul Davis, CEO of Ascendant Group Branding, which helps Chinese, African, European and American business leaders increase their visibility in the United States.
"There is a lot of rhetoric around the importance of entrepreneurship and what are the things that are 'going to happen,' " said Davis, who has attended summits at the White House. "Since this is the first [Global Entrepreneurship Summit] in sub-Saharan Africa, my hope would be that rhetoric turns into timelines, milestones and sequencing."
Dream Big
Bukasa currently lives in Cape Town, South Africa, with her teenage daughter who has been joining her on business trips. Bukasa said she also encourages the 15-year-old, who loves music and singing, to track her songs and to start her own record label one day. As both a single mother and a business owner in Africa, she was hoping her daughter would grow up with the same entrepreneurial spirit and drive that she did.
"I tell her about how more powerful and impactful she could be if she took ownership of what she's passionate about," Bukasa said. "I dream of a time when young people are idea owners who come forward and just produce things and impact hundreds of people on the streets or in the town. That's for me."
© Copyright IBTimes 2023. All rights reserved.
FOLLOW MORE IBT NEWS ON THE BELOW CHANNELS