Obama To Meet Military Chiefs Of Anti-ISIS Coalition Countries In Washington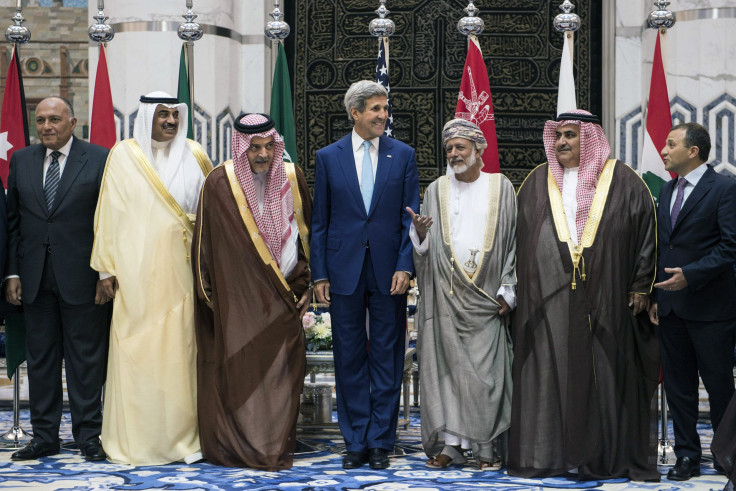 United States President Barack Obama will attend a meeting of military leaders from 22 countries in Washington on Tuesday to discuss strategies to halt the advance of the Islamic State group in Iraq and Syria, according to media reports. This is the first such meeting of military leaders of the anti-ISIS coalition, which includes nearly 60 nations.
Representatives from a number of countries, including Turkey, United Arab Emirates, Saudi Arabia, Australia and Germany, are expected to attend the meeting led by General Martin Dempsey, chairman of the Joint Chiefs of Staff. The meeting comes just a day after Turkey denied reports that it had reached an agreement with the U.S. over the use of its air force bases for launching airstrikes against the Islamic State group in Syria and Iraq.
"It is part of ongoing efforts to build the coalition and integrate the capabilities of each country into the broader strategy," Alistair Baskey, spokesperson for the White House National Security Council, reportedly said.
Turkey, which has so far refused to get militarily involved in the conflict, has come under immense pressure from the U.S. and its allies to do more in its fight against the Islamic State group.
The generals will "discuss a common vision on the counter-ISIL campaign, challenges and the way ahead," Colonel Ed Thomas, spokesperson for the chairman of the Joint Chiefs of Staff said, according to media reports. He, however, added that it was highly unlikely that there would be a major policy decision taken during the meeting.
Meanwhile, the Islamic State group continued to capture new territory in Syria as well as Iraq. As of Tuesday morning, the militant group had seized control of nearly half of the Syrian border town of Kobani and had also captured a key military base in the Iraqi province of Anbar. According to the United Nations, fighting in Anbar province has so far forced displaced over 180,000 people.
© Copyright IBTimes 2023. All rights reserved.
FOLLOW MORE IBT NEWS ON THE BELOW CHANNELS