Obama and Netanyahu Meet: War, Politics and Iran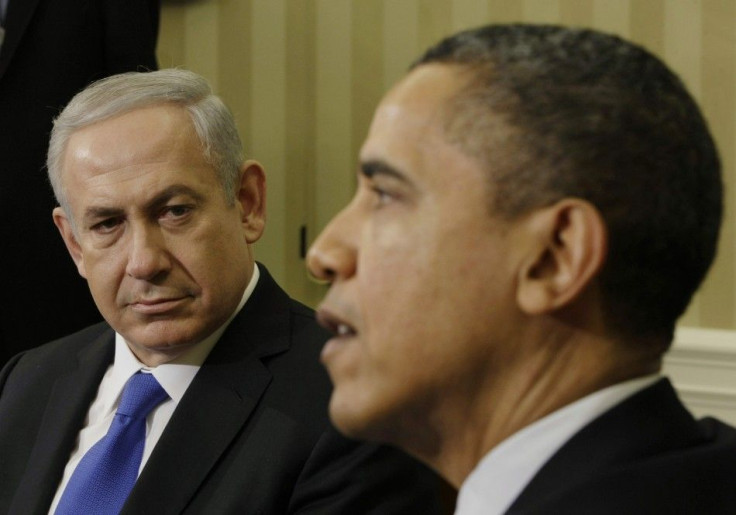 U.S. President Barack Obama and Israeli Prime Minister Benjamin Netanyahu are meeting on Monday to discuss the ever-intensifying topic of Iran's nuclear program and the possibility of a military strike.
The meeting, which started at 10:45 a.m., is taking place behind closed doors at the White House, but Netanyahu could address the conversation during his American-Israel Public Affairs Committee (AIPAC) speech at 9 p.m.
Obama has already made his thoughts on the Iran issue clear. Speaking at the conference on Sunday, Obama said that attacking Iran can and will only happen as a last resort, if all other diplomatic efforts fail. The prospect of an Israeli strike is anathema to the president, who said that too much loose talk of war is fueling Tehran.
Over the last few weeks such talk has only benefited the Iranian government, by driving up the price of oil which they depend upon to fund their nuclear program, Obama said.
While he added that the United States will not hesitate to use force if necessary, Obama is expected to tell Netanyahu during their meeting that he would like to avoid another conflict at all costs. And despite Israeli pressure, the two will probably not decide on a list of scenarios in which an attack would be justified, according to The Associated Press.
I have sent men and women into harm's way. I have seen the consequences of those decisions in the eyes of those I meet who have come back gravely wounded, and the absence of those who don't make it home. ... I only use force when the time and circumstances demand it, Obama told AIPAC attendees.
However, Obama, who has had a rocky relationship with Netanyahu, made sure to reiterate that the United States would support Israel when the time came to do so.
There should not be any doubt of it by now: when the chips are down, I have Israel's back, he stated.
Israel and Iran -- particularly the prospect of a military strike and another Mideast war -- have seeped into American domestic politics and the results of the Netanyahu meeting could have an impact at the polls in November.
In the not-too-distant background is the presidential race and how an Israeli strike on Iran could change everything, The Guardian's Tom McCarthy wrote on Monday.
If Netanyahu decides he doesn't need Obama to hit Iran – or that the threat to Israel is too great to wait – then all bets suddenly are off.
Obama, who was criticized by Republican presidential candidate Mitt Romney on Sunday, dismissed the political aspect of the Iran situation, saying that it was too important to be dragged into campaigning.
If during this political season you hear some question my administration's support for Israel, remember that it's not backed up by the facts, he said. And remember that the U.S.-Israel relationship is simply too important to be distorted by partisan politics.
© Copyright IBTimes 2023. All rights reserved.