Obama Predicts Assad's Downfall, but Rejects Military Strikes on Syria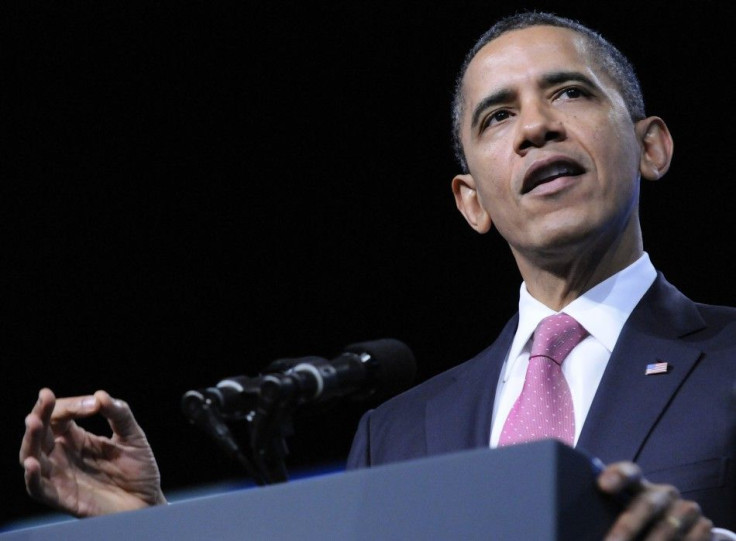 President Barack Obama warned Tuesday that Syrian leader Bashar al-Assad's days are numbered, while backing off from suggesting Washington would take military action in the strife-torn Middle Eastern nation.
Ultimately this dictator will fall, Obama said at a White House news conference.
In contrast to calls by Sen. John McCain, R-Ariz., for a military strike on Assad's troops, Obama declared that the U.S. could not take unilateral actions in Syria.
According to the White House, Obama favors diplomacy to end the violence in Syria, warning that a Libya-style intervention could trigger a wider war in the region.
"The notion that the way to solve every one of these problems is to deploy our military – hasn't been true in the past," Obama said.
On Monday, McCain, the Republican who lost the 2008 presidential race to Obama, said: "The president must state unequivocally that under no circumstances will Assad be allowed to finish what he has started, that there is no future in which Assad and his lieutenants will remain in control of Syria, and that the United States is prepared to use the full weight of our airpower to make it so."
McCain added: "Time is running out. Assad's forces are on the march. Providing military assistance to the Free Syrian Army and other opposition groups is necessary, but at this late hour, that alone will not be sufficient to stop the slaughter and save innocent lives. The only realistic way to do so is with foreign airpower."
Meanwhile, the violence against Syrian civilians show no signs of easing.
Disturbing reports are emerging of human rights abuses and torture of men, women and even children in the devastated city of Homs, which Assad's forces have pounded into submission for weeks. An unknown number of people have already died in the city and uncounted numbers have been detained by the authorities.
Foreign aid agencies have largely been barred from entering the city during the month-long siege.
One Syrian from Homs named Ahmad who escaped to Lebanon told Reuters: The smell of death was everywhere. We could smell the bodies buried under the rubble all the time. We saw so much death that at the end the sight of a dismembered body ... stopped moving us.
© Copyright IBTimes 2023. All rights reserved.