Obama Proposes $3.8 Trillion Budget for Fiscal 2013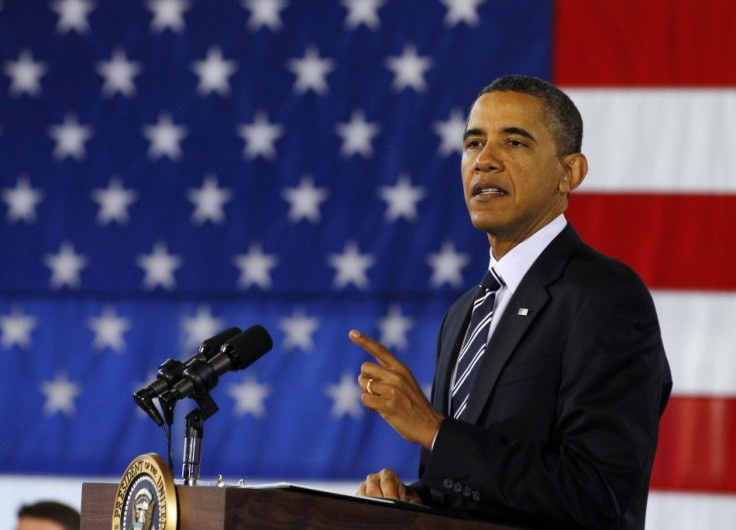 President Barack Obama's election-year budget draws a sharp contrast with his Republican opponents by proposing to raise taxes on the rich and seeking funds for infrastructure projects. The budget total will be around $3.8 trillion.
The president's 2013 budget, for the year starting Oct. 1, will call for millionaires to pay a minimum tax rate of 30 percent and identifies $4 trillion in deficit reduction over the next decade.
Obama anticipates a $1.33 trillion budget deficit in fiscal 2012, or 8.5 percent of gross domestic product. In fiscal 2013, the deficit is slated to drop to $901 billion, or 5.5 percent of GDP. Also on in the budget is a plan to terminate the tax breaks passed under President George W. Bush which could raise an expected $1.5 trillion over the next 10 years. The budget is also expected to include provisions for $300 billion in corporate tax breaks as an added economic boost, and redirect $800 billion in funds that ordinarily would have gone to the Iraq and Afghan wars for job creation and transportation projects.
Obama's budget will likely be the next political football in the run-up to the Presidential election on November 6. The Republicans and Democrats are far apart on fiscal policy and government spending with the GOP saying that it wants to sharply curtail government spending on infrastructure and programs and opposing any additional taxes. The Democrats argue for greater government financial support for individuals, infrastructure projects and the economy.
No matter what the president proposes, the budget must be approved by Congress, where year after year it is called dead on arrival and altered substantially in negotiations with the White House. The U.S. budget has more than doubled in the past decade, increasing the annual deficit to more than $1 trillion and the national debt to $15.2 trillion.The expected borrowing to meet the next decade of budget deficits could add well over $7 trillion to the national debt.
© Copyright IBTimes 2023. All rights reserved.