Obama Pushes For Prison Reform; Asks DOJ To Investigate Solitary Confinement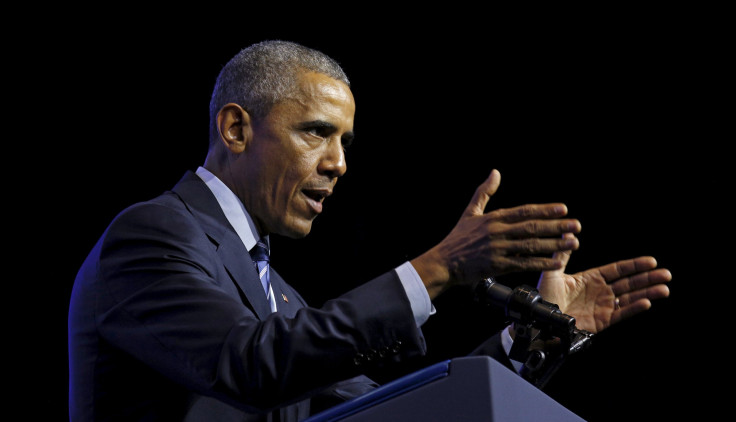 In a speech delivered at the NAACP's annual convention in Philadelphia on Tuesday, President Barack Obama made a significant push for prison reform. Along with calling for the reduction or elimination of mandatory minimum sentences for nonviolent drug crimes and increased job training in prisons, Obama also suggested that the country reconsider its stance on solitary confinement for prisoners, according to NBC News.
"In far too many cases, the punishment simply does not fit the crime," Obama told a crowd of more than 3,000, according to the Associated Press.
"Mass incarceration," he added, "makes our country worse off, and we need to do something about it."
Obama also called for action against practices that disproportionately affect minorities, namely state laws that keep convicted felons from voting and the practice of employers asking on job applications if a person has a criminal record. Obama called on Congress to pass a criminal sentence reform bill by the end of the year and said he asked Attorney General Loretta Lynch to look into improving solitary confinement.
Obama's speech was just the latest step in a string of moves to push forward a prison-reform agenda. On Monday the president commuted the sentences of 46 federal prisoners who had been convicted of nonviolent drug offenses. The White House said the punishment didn't fit the crime for the prisoners whose sentences they commuted and that most of the 46 people would have already been released under today's guidelines. Fourteen of the prisoners were serving life sentences,
"I believe, at its heart, America is a nation of second chances," Obama said in a video posted to the White House's Facebook page. "I believe these folks deserve their second chance."
In his speech Tuesday, Obama said the prison population had quadrupled since 1980 -- when mandatory minimums were put in place -- and had doubled in the last two decades. That costs upward of $80 billion a year, according to Obama. The president later took to Twitter and suggested that money could cover significant costs across the United States, including tuition at every public college and university or universal pre-K for every three-year-old and four-year-old.
Obama also cited "momentum building for reform," on both sides of the aisle on Capitol Hill, according to the AP. During Obama's remarks celebrity singer John Legend took to Twitter to call the speech "strong."
On Thursday, Obama will possibly take another step in his push for prison reform when he visits El Reno Correctional Institution, a federal prison in Oklahoma, which would make it the first such visit by a sitting president.
© Copyright IBTimes 2022. All rights reserved.
FOLLOW MORE IBT NEWS ON THE BELOW CHANNELS