Obama-Romney Campaign Elicits Big Yawn In India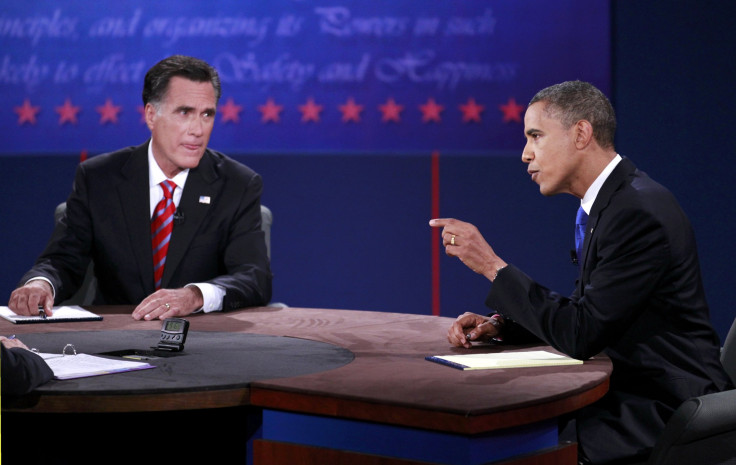 India has scarcely rated a mention in the heated U.S. Presidential campaign between Democrat incumbent Barack Obama and Republican challenger Mitt Romney.
As such, Indian media generally holds the view that it does not matter much who occupies the White House for the next four years.
An opinion piece in Oneindia boldly declared: "No matter who wins U.S. polls, India will remain the [winner]."
Author Shubham Ghosh wrote that Obama and Romney seem to be ignoring India, while heavily focusing on other nations such as Syria, Iran, Israel and Pakistan – which may be a good thing for New Delhi.
"The international political, economic and diplomatic scenario have undergone a remarkable change in the last one-and-a-half-decade," he wrote. "No other fast-developing country on this planet today is perhaps as close to the U.S. like India."
Ghosh added: "No matter who comes to power in the Washington following this election, one thing is clear and static. The incumbent can not afford to ignore India no matter what happens across the globe."
Similarly, Pramit Pal Chaudhuri wrote in the Hindustan Times newspaper that India has nothing to worry about with respect to U.S. foreign policy regardless of which candidate wins.
"Both campaigns, especially the Republicans, have expressed a strong commitment to India," he asserted.
In the event Obama is re-elected, Chaudhuri noted that one of the top candidates for Hillary Clinton's soon-to-be vacated secretary of State job is the current National Security Adviser, Thomas Donilon, who advocates strong defense ties with India.
Another potential secretary of State, Sen. John Kerry, is believed to be very friendly toward India.
Romney's foreign policy agenda is less clear; however his team includes think-tank analyst Ashley Tellis, a strong pro-India figure.
Another Indian analyst, Mahendra Ved, concurred that U.S.-India strategic ties will "soar" regardless of who is the next president. "Nobody in Delhi seemed worried when India was not mentioned in the final debate," he wrote. "It was not expected; such is the positive perception of the current Indo-U.S. ties."
Indeed, as Ved noted, Obama and Romney appear to evince rather similar foreign policy views, particularly with respect to Iran's nuclear threat, Pakistan's duplicity and China's economic clout.
"To India, for the first time, it matters little who the winner is," he wrote.
"Having gained from both Republicans and Democrats over the past 16 years -- Bill Clinton's second term, two of George W. Bush and Obama's -- India seems to feel comfortable with the U.S. ... The more important thing about this comfort level is that India enjoys strategic autonomy. It can say yes to trade and technology as never before and can still refuse, as it earlier did, to send troops to Iraq."
Sadanand Dhume, a fellow at the American Enterprise Institute, a Washington-based think tank, put things another way.
"India is much less central to U.S. foreign policy than many pundits in New Delhi would like to believe," he told the Wall Street Journal.
"India is a large and inward-looking country and in many ways it sees itself as the center of Asia whereas in reality as this [U.S. presidential] debate shows it is not quite the case."
He cited that western European nations – which the U.S. has good relations with – were barely mentioned by the candidates as well.
Even the thorny issue of jobs and outsourcing to India has also failed to register in the campaign.
"China is much more economically significant, and many more jobs have been lost to China than to India," Dhume added. Interestingly, a publication called Rupee reported that most Pakistanis favor Romney over Obama.
"Most Pakistanis think that Republicans favor Pakistan while Democrats do not," the publication noted.
"There is ample evidence to support the thesis that the hawkish elements of the Republican Party are more close to the U.S. military, which has close ties to Pakistan. Hence the popular notion in Pakistan that Republicans favor Pakistan."
Indeed, whatever euphoria Obama's victory in 2008 evoked in Pakistan has evaporated, particularly by Washington's worsening relations with Islamabad.
© Copyright IBTimes 2023. All rights reserved.
FOLLOW MORE IBT NEWS ON THE BELOW CHANNELS