Obama: Russia Bigger Concern Than China, Putin Has 'Backward-Looking Approach' In Ukraine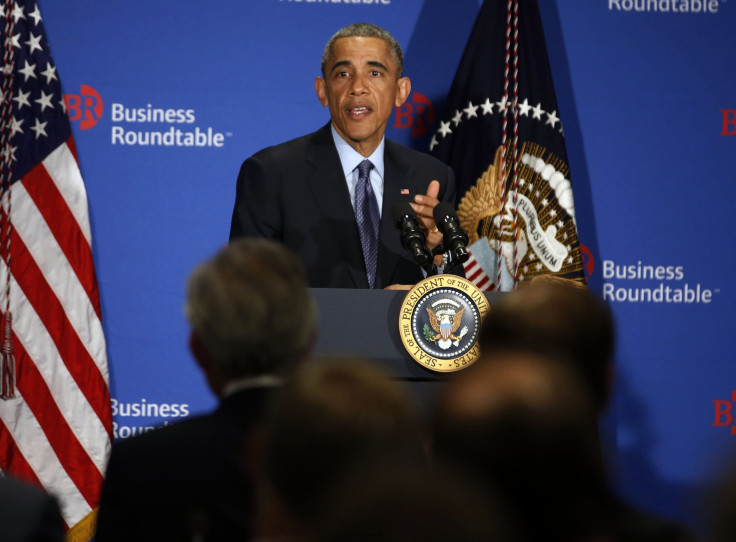 President Barack Obama told U.S. business leaders that he is "less optimistic" about the contentious U.S.-Russian relationship than he is about the U.S.-China relationship in light of the continuing crisis in Ukraine. He said the strong public support within Russia for President Vladimir Putin and the war in Ukraine is the biggest hurdle Western states face in pressuring Russia to seek peace in Ukraine.
Speaking at the quarterly Business Roundtable meeting, Obama said Wednesday he thinks the situation in Ukraine "caught [Putin] by surprise," and that he has been "improvising himself into a nationalist, backward-looking approach to Russian policy that is scaring the heck out of his neighbors and is badly damaging his economy." The U.S. and EU levied three rounds of economic sanctions on Russia over the course of 2014 as Ukraine's powerful neighbor annexed a Ukrainian territory and allegedly intervened militarily on behalf of pro-Russian separatists in the east.
The conflict heated up to an all-out war between the pro-Western Ukrainian government and pro-Russian separatists seeking to break off two provinces from the country and potentially join Russia. Russia denies any involvement.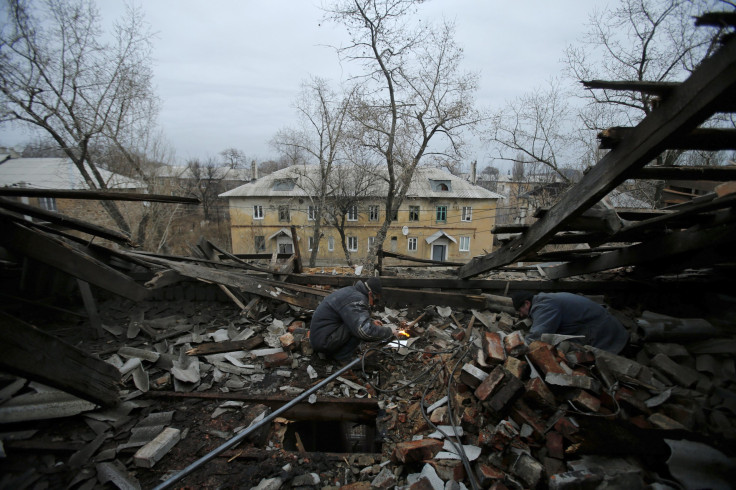 The most damaging sanctions froze assets and blocked certain transactions within Russia's energy and defense industries, the former of which accounts for about 63 percent of Russian GDP. The sanctions have succeeded in pushing Russia to the brink of a recession, but as Obama pointed out, Russia's actions in Ukraine have steadily boosted Putin's approval ratings inside Russia to an all-time high of 88 percent in October.
"If you ask me if I am optimistic that Putin suddenly changes his mindset, I don't think that will happen until the politics inside of Russia catch up to what's happening with the economy in Russia, which is part of the reason why we're going to maintain that pressure," Obama said.
He also praised European solidarity in maintaining economic sanctions on Russia despite the adverse effect they are having on the European economy. Russia is Europe's biggest energy supplier and is the EU's third-largest trading partner behind the U.S. and China, according to the European Commission. Secretary of State John Kerry will meet with his European counterparts this week to discuss imposing further sanctions on Russia, but there's debate within Europe over how effective they can be and how sustainable they are for Europe's economy.
Hear all of Obama's remarks at the Business Roundtable here.
© Copyright IBTimes 2023. All rights reserved.
FOLLOW MORE IBT NEWS ON THE BELOW CHANNELS