Russian Recession 2014: Sanctions Show Bite With Russia Economy Projected To Shrink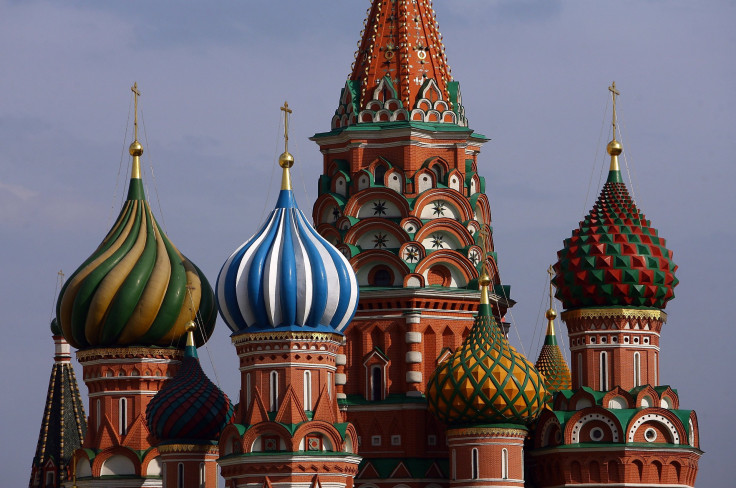 Russian state economists on Tuesday projected Russia's economy will shrink by 0.8 percent in 2015, indicating the future impact of falling oil prices and Western economic sanctions on the world's eighth-largest economy. It would be the first recession for Russia since 2009.
The projection is down from the economic ministry's previously forecasted 1.8 percent growth and the first official announcement of a projected recession, which the ministry had earlier downplayed. With petroleum products accounting for about 63 percent of Russian exports, the country's economy has been battered by a $30-per-barrel drop in oil prices over the past six months, from over $100 per barrel to $68 per barrel as of Tuesday.
Deputy Economy Minister Alexei Vedev told reporters that the government will spend nearly $40 billion rubles, or $760 million, to prop up OAO Gazprombank, the third-largest bank in Russia and a key target of Western sanctions, according to Business Week.
Amid ongoing conflicts in Ukraine, the European Union and the United States have both blocked certain Russian imports and frozen the assets of key Russian oligarchs, and the U.S. blocked Russia's six largest banks and four largest energy companies from doing business with America, according to the U.S. State Department. Russia retaliated by blocking produce and meat imports from Europe.
A State Department official told Reuters Tuesday that Secretary of State John Kerry would discuss assigning further sanctions on Russia with his EU counterparts this week if the violence in Ukraine continues to escalate. After two months of relative calm following a cease-fire signed between the Ukrainian government and separatists in Minsk, Belarus, fighting has flared up around rebel-held territory in Ukraine's east.
NATO accused Russia of direct involvement in the recent flare of violence and Western leaders have pressed Russian President Vladimir Putin to de-escalate the situation there, or "get out of Ukraine," as Canadian Prime Minister Stephen Harper put it.
© Copyright IBTimes 2023. All rights reserved.