Obama Threat Suspect In Custody In Connecticut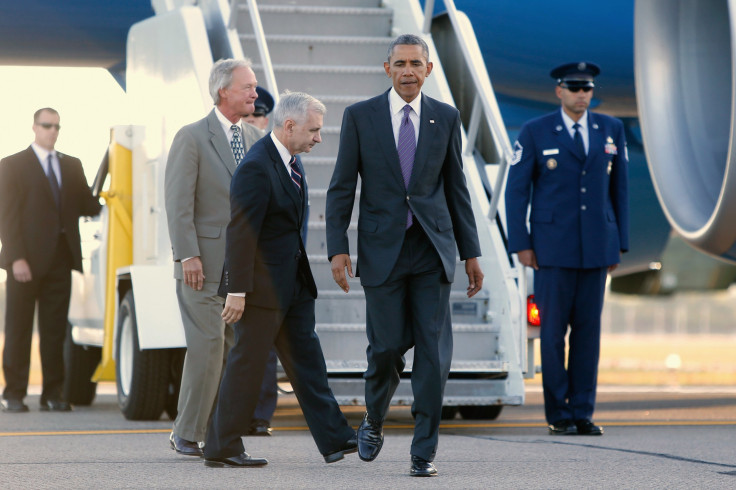 The U.S. Secret Service has an individual in custody after reports Friday there was a "potentially suspicious person" who may have posed a threat to President Barack Obama as he made two fundraising appearances in New York's Westchester County, NBC Connecticut reported Saturday. The individual was taken into custody Friday night, without being either arrested or charged. The automobile linked to the person, a blue 2014 Volkswagen Jetta, was located in Hamden, Conn., New England Cable News said.
Media reports Friday indicated a man armed with an assault rifle was headed to Westchester County and posed a threat to Obama. Bearing Connecticut license plates, the car was first seen in Yonkers and was reported to be traveling to New Rochelle, where Obama was scheduled to appear at a Democratic National Committee fundraiser. The Secret Service began investigating the threat against Obama and, along with local law-enforcement agencies, searched for a car matching the description.
"We have taken all appropriate investigative steps in this matter, based on the information we received yesterday about a suspicious vehicle and person," said Nicole Mainor, public affairs staff assistant for the Secret Service, according to NBC Connecticut. It is unclear whether the individual taken into custody and the suspect who apparently posed a threat to Obama are one and the same.
Obama returned to Washington following his fundraising trips to New York State and Rhode Island Friday, but he will be back in upstate New York Saturday to attend the wedding of Sam Kass, senior adviser for nutrition policy at the White House, and Alex Wagner, anchor of the "Now with Alex Wagner" program on MSNBC.
© Copyright IBTimes 2023. All rights reserved.