Obamacare Approval Ratings: Popularity Of Affordable Care Act Rises, Public Now Evenly Split Between Liking And Disliking Law, Survey Shows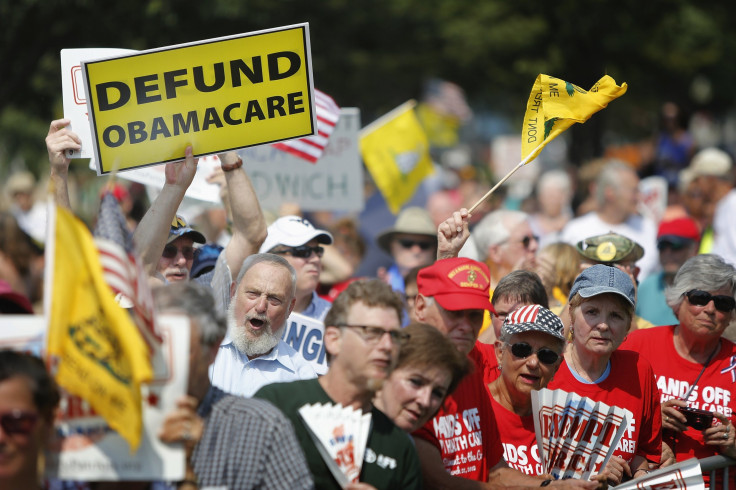 Approval ratings of the Affordable Care Act, also known as Obamacare, have reached an approximate tie between those who favor it and those who don't, a Kaiser Health Tracking Poll released Tuesday revealed. The survey's findings -- 43 percent of respondents had a favorable view of the law and 42 percent had an unfavorable view -- represented a new high in popularity for the landmark health care legislation passed in 2010.
The survey showed the 1 percent difference in popularity was not statistically significant, given the poll's sampling error of plus or minus 3 percent. Still, it was the first time since November 2012 that favorable views towards the Affordable Care Act exceeded unfavorable views towards it, at least according to the Kaiser Health Tracking Poll, which is carried out monthly.
The Affordable Care Act has long been a divisive topic among Americans, with public opinion broadly split since 2010, Kaiser polls show. When the law was first signed, public opinion tended to fluctuate more, but after November 2012, the law grew steadily more unpopular, until now. Perceptions of the law tend to fall along political party lines, with 70 percent of Democrats having a favorable view of the law and 75 percent of Republicans having an unfavorable view of it, according to the April survey.
These divisions came despite the fact that 56 percent of respondents said the law had no direct impact — neither positive nor negative — on themselves or their families, while 19 percent said it had helped and 22 percent said it had hurt themselves or their families.
The question asked on the survey is, "Given what you know about the health reform law, do you have a generally favorable or generally unfavorable opinion of it?" Some researchers have argued that when questions soliciting opinion on the Affordable Care Act are posed in this broad way, people generally tend to have negative opinions. But when people are asked about specific components of the law, they are more supportive.
One area the survey did find popular consensus for was on the issue of drug prices, with more than three-quarters of respondents agreeing that making expensive drugs used to treat chronic conditions more affordable needed to be a top priority for the government. Last week, during her campaign trip to Iowa, Democratic presidential contender Hillary Clinton focused on a similar issue, saying she would work to lower prices of prescription drugs.
Kaiser's survey of 1,506 adults was conducted by telephone from April 8 to 14 and had a margin of error of plus or minus three percent.
© Copyright IBTimes 2023. All rights reserved.