Obamacare Fallout: What's Worse Than A Broken Healthcare Website? California Shuts Scam Websites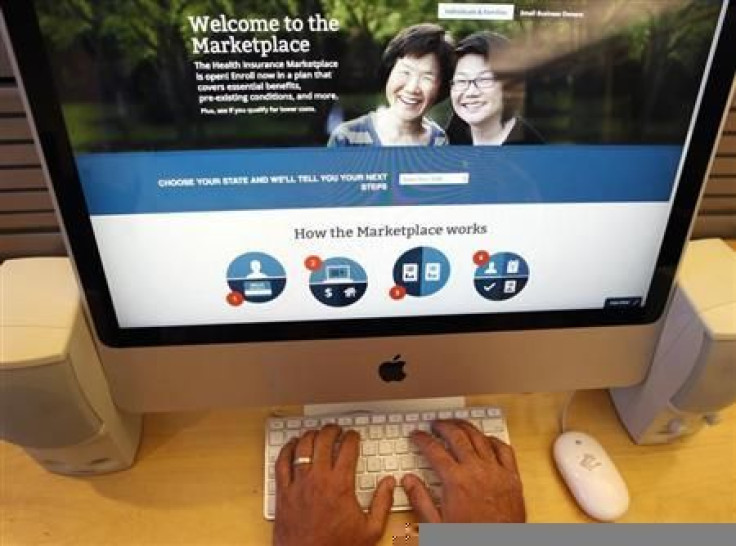 If Americans struggling to sort out the new HealthCare.gov health insurance website weren't confued enough already, a slew of phony scammer sites have popped up around the country to add to the chaos.
According to a Thursday press release from California Attorney General Kamala D. Harris, her state has closed down at least 10 websites set up to take advantage of applicants, and Time magazine reported that Kentucky and Pennsylvania have also had to deal with scam sites.
"These websites fraudulently imitated Covered California in order to lure consumers away from plans that provide the benefits of the Affordable Care Act," Attorney General Harris said. "My office will continue to investigate and shut down these kinds of sites. I urge Californians to avoid health care scams by visiting coveredca.com."
The California attorney general's release said that while the sites, many of which are run by private health insurance brokers, look legitimate and echo the design of official sites, what they sell may not comply with federal coverage standards.
The worst of the sites, according to Time, are nothing more than identity theft operations.
Here is California's advice to avoid scams:
-- California's only official health insurance marketplace is www.coveredca.com, which is where individuals, families and small businesses can get information, compare plans and enroll.

-- Be wary if you receive a call from a representative claiming to be a government official asking for your personal information like Social Security number or Medicare card number. You should not provide personal or financial information over the phone and should instead contact Covered California directly.

-- If you are approached by someone offering assistance from Covered California, verify that they are a Certified Enrollment Counselor by asking to see their required ID badge or by contacting Covered California directly.

-- Never pay someone for assistance with health care enrollment. Free enrollment assistance is available by contacting Covered California directly.

-- If you believe that you have been the victim of a scam, please report it by contacting Covered California directly or by filing a consumer complaint with the California Attorney General's office at:http://oag.ca.gov/contact/consumer-complaint-against-business-or-company
© Copyright IBTimes 2023. All rights reserved.
FOLLOW MORE IBT NEWS ON THE BELOW CHANNELS