Obamacare Side Effect: People May Choose To Leave Jobs, Economists Say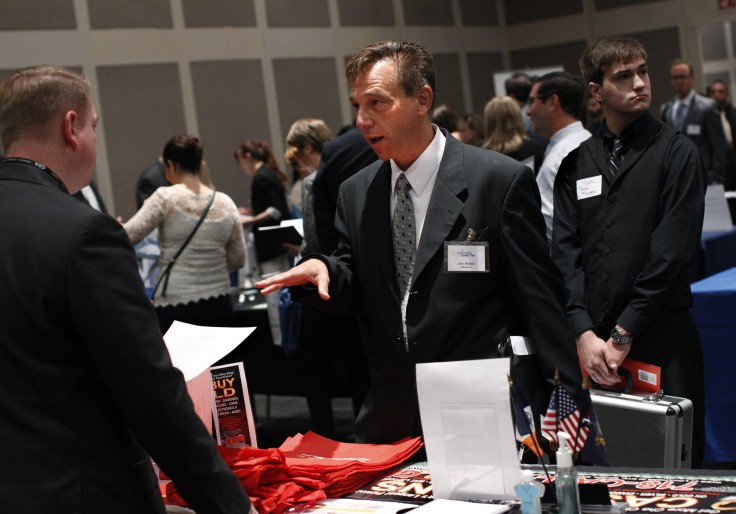 When several major portions the Patient Protection and Affordable Care Act -- better known as Obamacare -- go into effect in 2014, the employment rate may drop slightly, according to a new economic study.
At first blush, that finding might seem to delight the Republicans who branded Obamacare as a job-killer. But opponents of the law might want to hold their "I told you so"s in reserve. The reason for the expected dip, according to a trio of economists, is that people may choose to leave the jobs that they were only working at for the insurance. Still, some conservative groups are already pointing to the study to bolster arguments that Obamacare will move the poor "from work to welfare."
Several features of PPACA aimed at providing insurance coverage options for all Americans -- including state health insurance exchanges and the expansion of Medicaid eligibility -- are set to take effect by January 2014. As a consequence, between 500,000 and 900,000 Americans may choose to leave their jobs, economists from Columbia University, Northwestern University and the University of Chicago say in a working paper released through the National Bureau of Economic Research.
In their paper, the economists analyzed a situation that was almost the opposite of Obamacare's enactment: the 2005 end of Tennessee's Medicaid expansion. That year, TennCare, which was once one of the most generous programs in the nation, booted 170,000 state residents off the rolls. Most of the people disenrolled from the program were single adults with no children that made just enough money to clear the federal poverty line -- a demographic that's most likely to gain coverage they couldn't afford before when PPACA comes into full effect.
Columbia researcher Tal Gross and his colleagues examined employment records in Tennessee and found that about half of the people who were disenrolled from TennCare soon got insurance through an employer. Internet searches for the term "job openings" also spiked right after TennCare coverage ended, the researchers found. Overall, the economists suspect that many of the TennCare disenrollees entered the labor market more for the health insurance benefits than for the paychecks -- a phenomenon they call "employment lock."
"That's what happens when people are working solely to find affordable health insurance," Gross said in a phone interview. "What's surprising is how quickly this happened."
Because of the data the researchers looked at, there are some limitations. While they know that older disenrollees and those in poor health were more likely to reenter the work force, they don't have figures on what sorts of jobs people are getting in their hunt for health insurance.
"We know they're looking at part-time and full-time work, but we can't pin down the specific industries," Gross said.
So, if Tennessee's contraction of health care coverage meant more people suddenly needed to find more work to get insurance, it stands to reason that the opposite phenomenon may soon happen when PPACA starts coming into full effect. With more insurance options available, some people might feel less tied down to their current employers. Some may retire; some might go freelance; others may start their own businesses.
Gross and his coauthors are cautious about drawing too many direct conclusions. Several states are fighting the Medicaid expansion, and PPACA covers the entire U.S., not just one state. But overall, their data does "suggest there's going to be a small drop in employment as the ACA is rolled out," he says.
The researchers estimate that PPACA's coverage expansion will result in a drop in the aggregate employment rate of about half a percentage point. That figure matches predictions from the Congressional Budget Office, Gross says.
James Pethokoukis, a writer for the conservative think tank American Enterprise Institute, cast the study as further evidence of Obamacare's unintended negative consequences.
"If low-income adults can get health insurance through Obamacare's Medicaid expansion, they are less likely to try and get a job — or keep a job," Pethokoukis wrote on Monday.
Whether or not Obamacare will expand the welfare rolls remains to be seen. But the kind of lower-income worker that is most likely to benefit from PPACA's health insurance expansion -- a single, childless adult making an income slightly above the poverty line -- is not likely the type that is eligible for cash assistance. Most state welfare programs that provide cash assistance are aimed at families with children, the elderly, or the disabled, and typically have work requirements that kick in after a certain amount of time.
"It's hard to speculate as to whether this is good or bad for the economy," Gross said.
FOR FREE to continue reading
✔️ Unlock the full content of International Business Times UK for free
offer available for a limited time only
✔️ Easily manage your Newsletters subscriptions and save your favourite articles
✔️ No payment method required
Already have an account?
Log in
© Copyright IBTimes 2023. All rights reserved.