Obama's Message To Iran: Civilian Nukes Could Be OK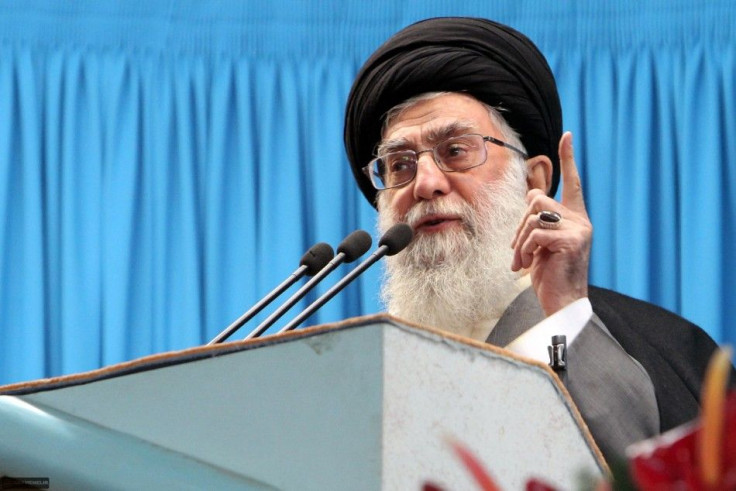 President Barack Obama sent a verbal message to Iran's supreme leader, Ayatollah Ali Khamenei, by way of Turkey, stating for the first time that the United States would accept a civilian nuclear program in the Islamic republic if there were a guarantee it would never be used militarily, the Washington Post reported.
Obama, in a statement relayed by Turkish Prime Minister Recep Tayyip Erdogan last week, said that if Iran proved it was not building a nuclear weapon, the U.S. government would accede to Iran's developing a peaceful nuclear program.
It's a strange message to send, Bret Stephens, a Wall Street Journal columnist, said Friday on Fox News Channel. What's worrisome is that almost every country that has acquired nuclear weapons capability has done so through the ruse of a civilian nuclear program.
Iran has long insisted that its burgeoning nuclear program is only for peaceful means, namely energy and medical research. Despite a report from the United Nations' International Atomic Energy Agency that Iran had been working to build a small nuclear warhead, and reports that it is enriching uranium at aggressive levels, Khamenei and other senior leaders have adamantly denied having a military agenda and condemned anyone saying otherwise.
"The Iranian nation has never pursued and will never pursue nuclear weapons, Khamenei said in February. Iran is not after nuclear weapons because the Islamic Republic, logically, religiously and theoretically, considers the possession of nuclear weapons a grave sin and believes the proliferation of such weapons is senseless, destructive and dangerous."
Since the IAEA report in November, Obama has been trying to get Iran back to the nuclear negotiation table, using new sanctions to pressure it economically. The latest sanctions -- set to take effect in June -- force companies and governments to choose between doing business with either the United States or Iran.
Turkey, which currently buys 200,000 barrels of oil from Iran per day, has asked to be exempt from sanctions and has pledged to reduce Iranian oil imports by 20 percent.
Turkey has also offered to host the nuclear talks between Iran and the the so-called P-5 Plus 1 group of nations -- Britain, China, France, Russia and the United States, along with Germany. But that, too, is proving controversial. After finally agreeing to resume negotiations last month, Iran balked at the idea of meeting in Istanbul because Turkey is critical of Syria, Iran's longtime regional ally. The talks are still scheduled for April 13, but no location has been set.
Obama's statement, which received a positive response from Erdogan, was meant to be a starting point, Washington Post columnist David Ignatius wrote Friday, and there are no details on what an accord with Khamenei would mean for the sanctions. It's yet to be seen what would happen if Iran broke its word; according to Ignatius, U.S. officials believe that if Iran were to renege on the pact, it will be even easier to tighten sanctions further.
© Copyright IBTimes 2023. All rights reserved.