Occupy Herbstreit: College Football Fan Spoofs Occupy Wall Street
One dedicated ESPN College Gameday fan has taken hilarious signs into Occupy Wall Street in an attempt to Occupy Herbstreit.
ESPN's College Gameday -- featuring analyst Kirk Herbstreit -- goes around the country to school campuses for the biggest game of the week and shows off different fans, signs, and school alums.
The unnamed fan -- who started an Occupy Herbstreit tumblr account -- took pictures of himself holding signs like Notre Dame thought Charlie Weis was Too Big to Fail at the Occupy Wall Street protests in Lower Manhattan.
IBTimes has sent a message to the owner's Twitter account and email listed on the tumblr but has yet to hear back from the College Gameday enthusiast.
Here are a few of the best photos from the tumblr account: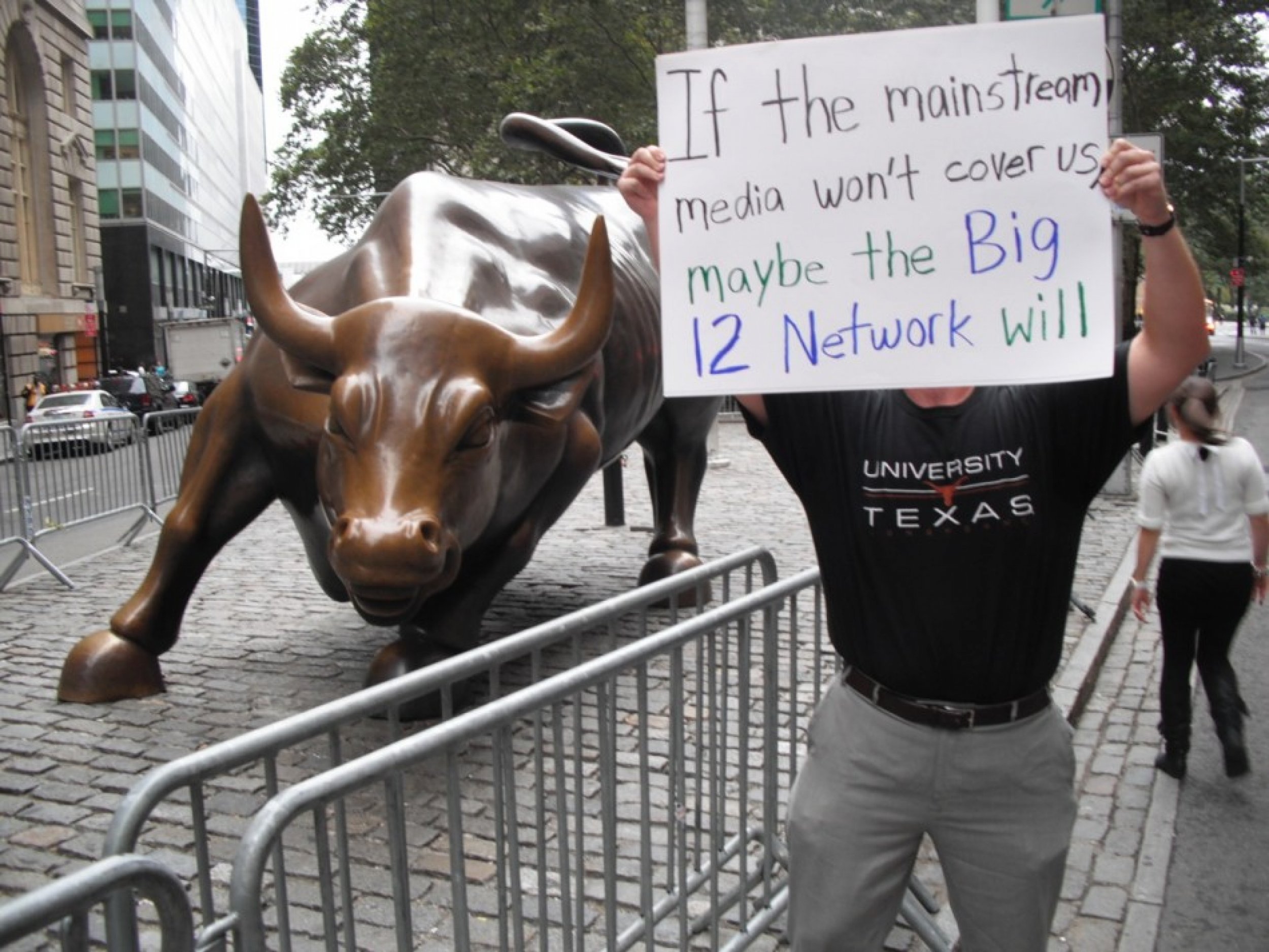 FOLLOW MORE IBT NEWS ON THE BELOW CHANNELS