'Occupy London' Protest Forces Closure of St. Paul's Cathedral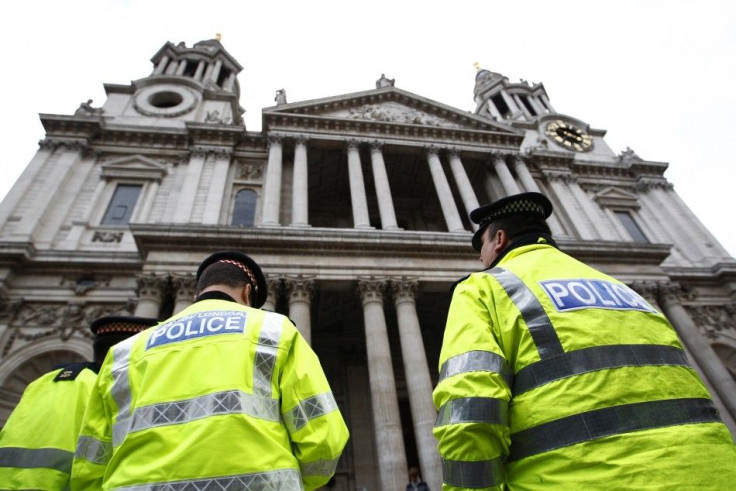 The anti-capitalist "Occupy London" protest movement has forced officials to close down the landmark St Paul's Cathedral in central London for the first time since the Second World War.
Demonstrators have been camped outside the beloved church since Saturday, presenting health and safety concerns.
The church's dean, The Right Reverend Graeme Knowles, said the decision was taken with a heavy heart for health and safety reasons, Knowles has reportedly asked the protesters to move along.
We have a legal obligation to keep visitors safe and healthy, he said, according to BBC. I have written an open letter to the protesters this afternoon, advising them that we have no lawful alternative but to close St Paul's Cathedral until further notice.
The health, safety and fire officers have pointed out that access to and from the cathedral is seriously limited. With so many stoves and fires and lots of different types of fuel around, there is a clear fire hazard. Then there is the public health aspect, which speaks for itself. The dangers relate not just to cathedral staff and visitors but are a potential hazard to those encamped.
Last Sunday, the cathedral's canon chancellor, the Reverend Giles Fraser, reportedly asked police to scale back their presence outside the building. However, by Wednesday, the increased number of demonstrators led the church to review the extent to which it can remain open for the many thousands coming this week as worshippers, visitors and in school parties."
Another protest, "Occupy London Stock Exchange" has been demonstrating in nearby Paternoster Square since Saturday.
One protester Peter, who is associated with Occupy London Stock Exchange, told the press: We don't have any comment… and what we are doing is we are informing everybody of the current situation and from then on we will be deciding if any further action will be taken on everyone's behalf. There are no leaders here and we can't make any decisions unless the whole group decides on consensus to do that, so that's what we are doing.
Peter added: We knew this would be a difficult occupation and I don't think that we can just give up at this very moment.
© Copyright IBTimes 2023. All rights reserved.