Ochocinco vs. Bruschi: It's OK to be in Awe of Tom Brady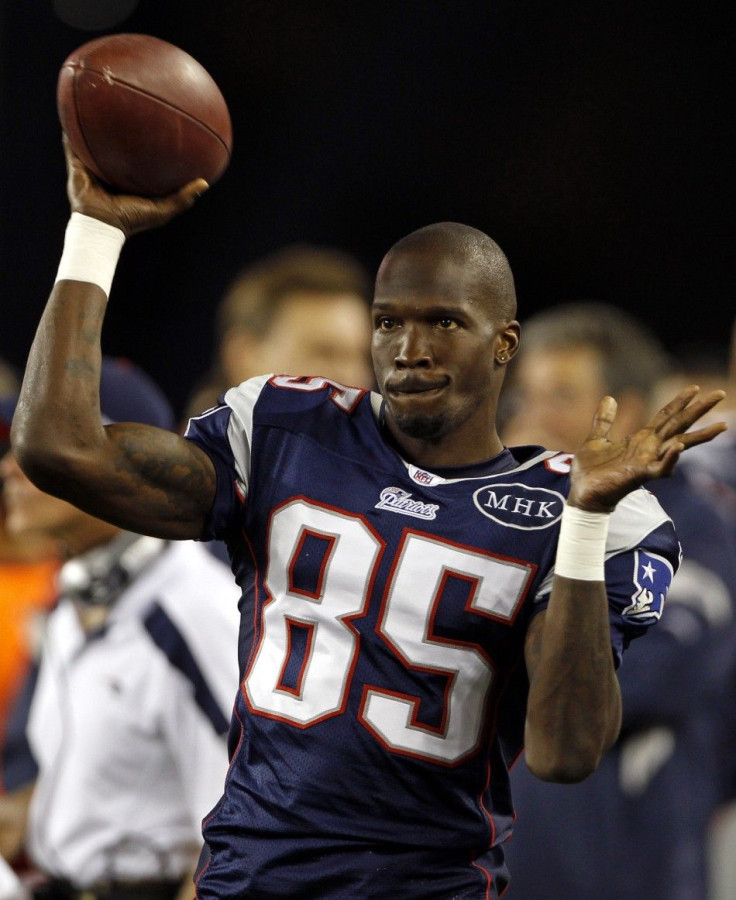 Tom Brady is one of the best quarterbacks of all time.
That is not an opinion, it's a fact. The New England Patriots quarterback has won three Superbowls, two MVPs, gone to multiple Pro-Bowls, passed for more than 35,000 yards, 265 TD passes and after his career he is well on his Canton, Ohio to the Pro Football Hall-of-Fame. His credentials speak for themselves.
His latest act was a 517 yard, 4 TD carving of the Miami Dolphins. His total passing yardage was good for fifth all time in a single game. Using a steady diet of the no-huddle offense, Brady exposed and humiliated an unprepared, out-of-shape Miami defense. The final score was 38-24 Patriots.
Anyone watching Brady's latest masterpiece was probably in awe. How could you not be? This was like watching the football version of Beethoven, Rembrandt, Picasso and Da Vinci.
One guy that took notice was one of Brady's offensive weapons, the newest Patriots wide receiver, Chad Ochocinco. The outspoken receiver took to Twitter after the game to talk about Brady's performance.
Just waking up after a late arrival, I've never seen a machine operate like that n person, to see video game numbers put up n person was WOW, Ochocinco tweeted.
Ochocinco, who is more known for his personality than his considerable talents, didn't exactly come out guns blazing and contribute to the cause against Miami. He only caught one pass for 14 yards. However, as the ESPN announcers noted several times throughout the game, the Patriots were going for veteran Brady targets Wes Welker and Deion Branch, who could run a no huddle more effectively.
Regardless, Ochocinco's comments seemed innocent enough. However, former Patriots linebacker, Tedy Bruschi, a former teammate of Brady's and fellow three time Superbowl winner, had an issue with them. In an appearance on Boston radio station WEEI, Bruschi teed off on Ocho.
Drop the awe factor, OK, Ocho? Chad, drop the awe factor, Bruschi said. You're not a fan, all right. You're not someone who's on another team or watching TV. You're not an analyst. You're a part of it. They want you to be a part of it. So get with the program because obviously you're not getting it and you're tweeting because you're saying, 'It's amazing to see'? It's amazing to see because you don't understand it. You still don't understand it and it's amazing to you because you can't get it.
Bruschi continued his rant against Ochocinco, telling him to quit tweeting and start studying his playbook. His overall opinion was that Ochocinco needs to stop looking in from the outside and integrate himself into the Patriots culture.
First off, it's important to note that Bruschi is no slouch. He was an integral part of the team that won three Superbowls. He is one of the most popular Patriots of all time without a doubt and has an opinion that carries some weight.
However, he is off base on this one. There's nothing wrong with what Ochocinco did or said. Brady is a great player. I'm sure when teammates of Joe Montana, Michael Jordan and Wayne Gretzky were watching those guys play they were a little bit in awe. According to the Boston Herald, other members of the Patriots, such as linebacker Jerod Mayo and left tackle Nate Solder have called the Patriots offense and Brady's work amazing.
Ochocinco's admiration for Brady and the Pats offense and his ability to integrate himself into the Patriots offense are two separate things.
Just because Ochocinco was in awe doesn't mean he isn't working hard. From everything Brady and Coach Bill Belichick have said, Ochocinco has done everything asked of him as a member of the Patriots. If he hadn't, he would have been released.
Furthermore, it's way early to judge his Patriots career on one game. Maybe he will be a bust, maybe not. No one knows. At the end of the day, instant reaction like this is overboard and unnecessary.
© Copyright IBTimes 2023. All rights reserved.