October Consumer Prices Fall, Giving Fed More Room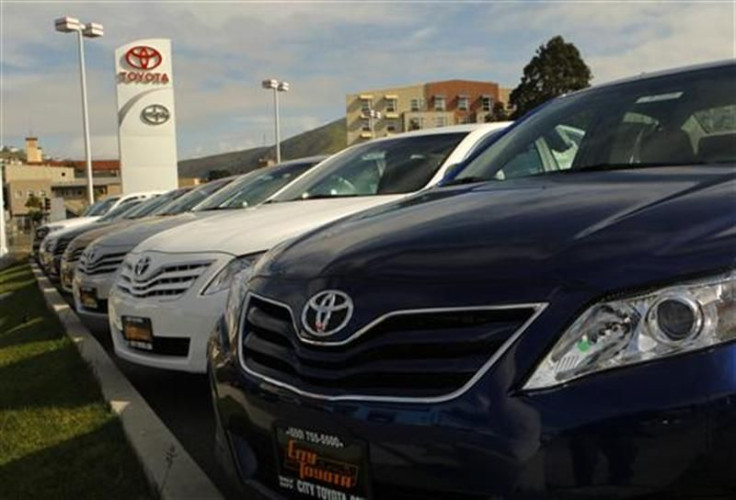 Consumer prices fell in October for the first time in four months, taking pressure off strapped households and giving the Federal Reserve more room to ease monetary policy if the economy falters.
The Labor Department said on Wednesday prices dropped 0.1 percent during the month, which was roughly in line with expectations, as Americans paid less for new cars and gasoline.
The data reinforces the view that inflation is poised to trend lower following a spike in oil prices earlier in the year.
That is seen giving the Fed more room to act if the economy slows.
The Fed remains intently focused on employment and growth -- and not on inflation, said Jacob Oubina, an economist at RBC Capital Markets in New York.
The drop in prices also will be a relief to workers whose wages have failed to keep up with inflation in recent months.
A separate report by the Labor Department showed inflation-adjusted weekly earnings rose 0.3 percent in October.
The dollar extended gains against the euro after the inflation data was published, while U.S. Treasuries were steady at higher levels.
Economists had expected the Consumer Price Index would be flat last month after rising 0.3 percent in September.
The economy has looked to be gaining steam since the summer, but Europe's worsening sovereign debt crisis nevertheless threatens to throw America back into recession.
The data is relatively upbeat in the U.S., which contrasts with the situation in Europe, said Omar Esiner, a strategist at Commonwealth Foreign Exchange in Washington.
Also looming over the U.S. economy, America's Congress could let tax cuts and some unemployment benefits expire at the end of year, which would drag on growth.
Investors and economists generally expect 12-month inflation will fall sharply over the next year, and the Federal Reserve has said it also expects inflation will cool.
The Fed cut overnight interest rates to near zero almost three years ago and has bought $2.3 trillion in bonds to further spur growth. It recently said it was likely to hold rates near rock-bottom levels through at least mid-2013.
Food prices rose 0.1 percent in October, while gasoline fell 3.1 percent.
Outside food and energy, prices climbed 0.1 percent in October, the same pace registered in September. That followed 0.2 percent increases in July and August, and 0.3 percent increases in May and June.
The so-called core index rose because higher prices on non-energy services and for apparel outweighed a 0.3 percent decline in new vehicle prices. Shelter costs rose 0.2 percent, while apparel increased 0.4 percent.
In the 12 months through October, consumer prices rose 3.5 percent after rising 3.9 percent in the full year through September.
Core prices rose 2.1 percent in the 12 months through October, up from 2.0 percent in September.
© Copyright Thomson Reuters 2023. All rights reserved.
FOLLOW MORE IBT NEWS ON THE BELOW CHANNELS