Oil Crisis: Low Prices Mean Exxon Mobil, World's Largest Oil Company, May Be In A Death Spiral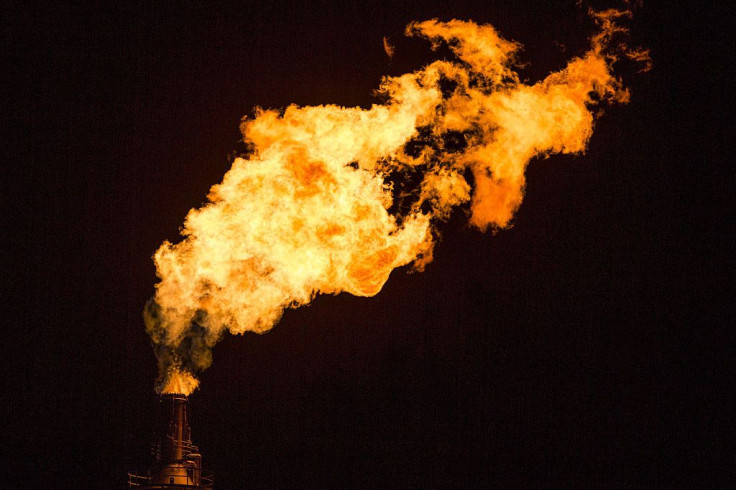 Oil giant ExxonMobil may be in a death spiral, according to a new analysis issued Wednesday that detailed the company's rise in long-term debt and decline in cash balance, net income and overall revenue.
The Institute for Economics and Financial Analysis (IEEFA), an energy-focused research group based in Cleveland, released a 36-page report entitled "Red Flags on ExxonMobil (XOM): A Note to Institutional Investors." IEEFA Director of Finance and former New York City Deputy Comptroller Tom Sanzillo said the purpose of the report was to warn potential investors about the company's "diminished outlook."
Despite a recent slight increase in price following a U.S. inventory decline, oil is still just slightly above $50 a barrel, significantly down from an all-time high of about $147 in July 2008. The current price cannot cover the massive costs of operations and investment required to maintain ExxonMobil's oil empire, the report states. For example, Sanzillo's analysis predicts ExxonMobil would need oil to be at approximately $98 a barrel to create a healthy enough revenue flow to cover an undergoing as extensive as, say, developing Canada's oil sands projects, one of the major sources of energy outside the OPEC region. On a smaller scale, prices need to remain in the $40 to $60-per-barrel range to maintain everyday onshore and offshore operations, the report found.
"The current price of oil—around $50—renders significant segments of the world's oil investments unprofitable," the report read.
Texas-based ExxonMobil is often considered the world's largest oil company. It was established in 1990 after a merger of separate companies Exxon and Mobil. In April, Standards & Poor Ratings Service demoted ExxonMobil's perfect AAA credit score to AA+ for the first time since the Great Depression.
Most recently, the company has come under fire as a result of what critics call a lack of transparency regarding the value of its reserve in the face of industry woes and climate change. Both New York Attorney General Eric Schneiderman and the Securities and Exchange Commission have opened investigations into ExxonMobil's accounting practices and how the company factored environmental change into its financial reporting.
© Copyright IBTimes 2023. All rights reserved.
FOLLOW MORE IBT NEWS ON THE BELOW CHANNELS