Oil Prices 2017: Saudi Arabia Cuts Crude Sales, US Inventories Fall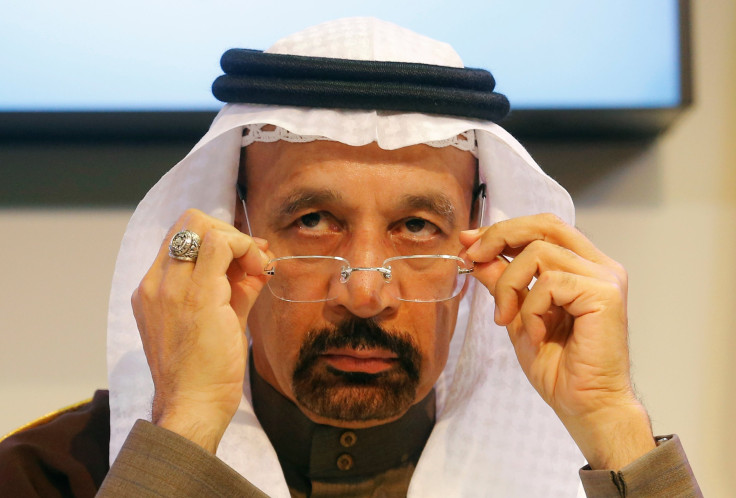 Oil prices rose Thursday as Saudi Arabia discussed cuts to crude oil sales in compliance with a deal established by the Organization of Petroleum Exporting Countries (OPEC) and intended to boost profits among member-states, however, investors remained skeptical of the oil-rich kingdom's commitments.
As part of the November deal, Riyadh reluctantly agreed to cut its output by 486,000 barrels per day, or over 4.6 percent of the 10.544 million barrels per day it turned out in October. State-run Saudi Aramco, the world's most valuable oil company, discussed how these reductions would be implemented with one source estimating cuts of 3 to 7 percent were being considered.
"Aramco is approaching all its customers for possible cuts from February and discussing likely (supply) scenarios," the source told Reuters. "Nothing is confirmed yet."
Despite the talks, OPEC investors remained uncertain whether the organization's 13 members - Saudi Arabia, Iran, Algeria, Iraq, Venezuela, Nigeria, Qatar, the United Arab Emirates, Libya, Kuwait, Ecuador, Gabon and Angola - would abide by the output reductions to which they agreed. The oil industries of Nigeria and Libya were exempt from cuts due to internal conflicts within their respective nations. Iran was also spared because of Western-sponsored economic sanctions that hindered Tehran's economy and were only lifted last year after an international nuclear treaty.
Benchmark Crude rose around 50 cents Thursday to $56.56, while U.S. lite crude also initially rose around 2 percent, but fell back bringing it to $53.29. Goldman Sachs said it only expected "only moderate oil spot price upside" even if Saudi went through with its proposed cuts and estimated U.S. prices to rise to around $59 by mid-2017. Investment holding company Singapore Exchanged conducted a survey and found three-quarters of respondents expected oil prices in the $50-60.
"There remains a question mark over whether OPEC, with a long history of non-compliance, will actually follow through (with the cuts). Very few respondents expect full compliance," Singapore Exchange said, according to Reuters.
The news came as inventories fell by 7.1 million barrels in the U.S. The drop was more than three times the anticipated 2.2 million barrel reduction and was expected to contribute to a mild hike in oil prices, which reached a record peak of $147 in July 2008 and fell to just under $34 five months later. Prices have hovered around $100 in the last decade, but have fallen to nearly half that, causing concern among OPEC nations, whose economies are largely driven by their oil industries.
InsideGov | Graphiq
© Copyright IBTimes 2023. All rights reserved.
FOLLOW MORE IBT NEWS ON THE BELOW CHANNELS