Oil Reduction Measure Dropped From California Climate Change Bill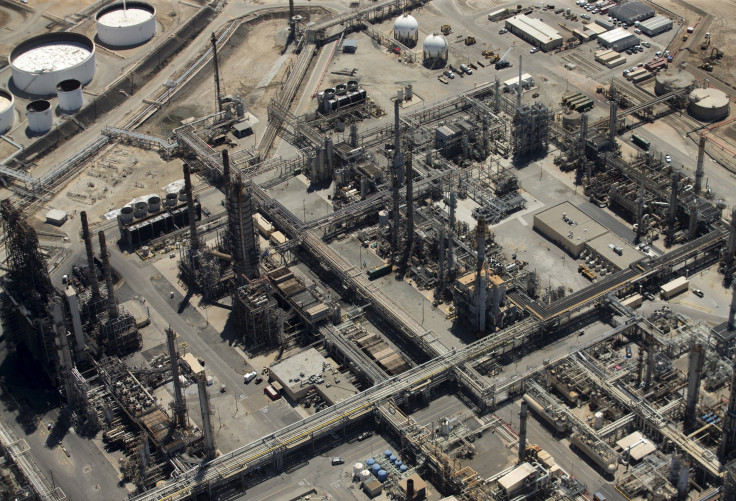 California Governor Jerry Brown and other state lawmakers said Wednesday that they would drop a major portion of the state's plan to fight climate change in the face of staunch opposition from the oil lobby.
At a news conference late Wednesday, Brown and other Democratic lawmakers announced amendments to Senate Bill 350 that dropped a key goal to reduce the state's use of petroleum by 50 percent by 2030.
"Oil has won the skirmish. But they've lost the bigger battle. Because I am more determined than ever," Brown said, according to San Jose Mercury News. "I'm more determined than ever to making our regulatory regime work for the people of California, cleaning up the air, reducing the petroleum and creating the green jobs that will put hundreds of thousands of people to work over the coming decades."
Slashing gasoline use was one of three major prongs of the proposed legislation, alongside policies to double the energy efficiency of older buildings and requiring half of California's energy to come from renewable sources, which come as part of the state's efforts to reduce its emissions in the long run.
The decision to drop the gas cut from the legislation came after Brown's aides offered to compromise, instead pushing for an equivalent cut in greenhouse gases and other pollutants from gasoline-powered vehicles. However, negotiations to push through the new target also failed, resulting in the measure being dropped altogether.
However, officials from the State Air Resources Board said that existing policies, which have pushed for reducing the carbon impact of fuels, implementing vehicle efficiency standards and pushing for the use of mass transit, are already moving the state's climate record in the right direction.
Talks in the State Senate between Democrats and Republicans on taxes have also stalled, with two days left in the legislative session. Brown and other Democrats had pushed for tax increases on gas, tobacco and cocktails that would have gone to new funds for developmental disability assistance and infrastructure maintenance.
"At some point, you have to say 'enough is enough.' This is a matter of setting priorities," Senate Republican leader Jean Fuller said Wednesday, according to the San Jose Mercury News. "Republicans believe taxpayers have provided more than enough money to fund the programs we believe are essential to keeping our state running and protecting our most vulnerable residents."
© Copyright IBTimes 2023. All rights reserved.