'Okami HD' PS3 Release Date Set For Oct. 30; Capcom Announces Game Details At NYCC 2012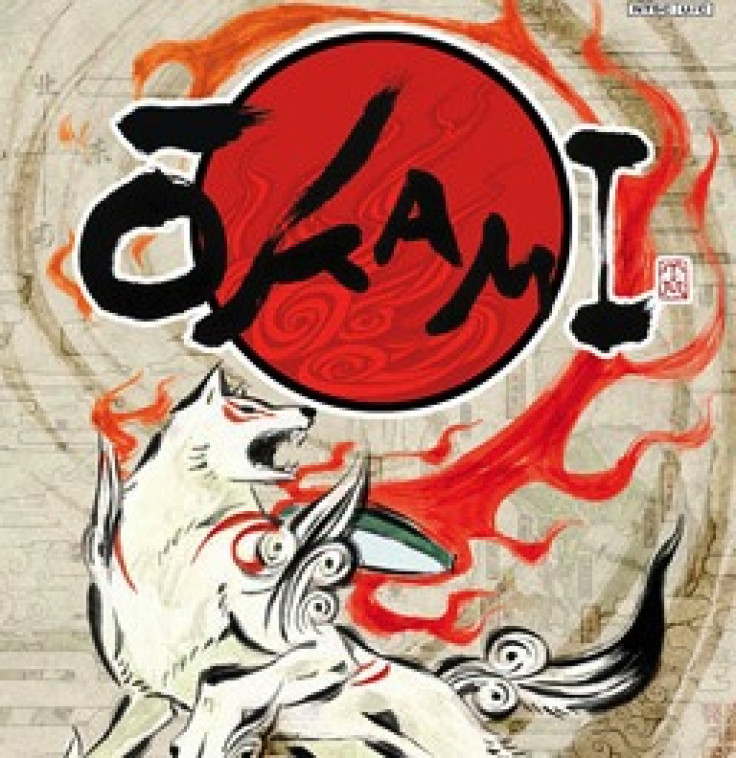 Of the many announcements made at Capcom's "World of Capcom" event at New York Comic Con 2012 on Friday afternoon, the news and trailer released for Okami HD, set to release on Oct. 30 for PS3, garnered some of the best crowd reactions.
Okami, which was released on Wii and Playstation 2 back in 2006 -- one of the last PS2 games before the PS3, actually -- was one of the best-reviewed games of those two platforms. The game accrued an average score of 90 percent out of 100 on the Wii, and 93 percent on the PS2. IGN called Okami "beautiful, charismatic, engaging, and one of the most original games you'll play anytime soon."
Six years later, Okami is still very relevant and powerful, but Capcom updated the game anyway, imbuing its popular game with updated visuals and enhanced controls.
"This is Okami HD," said Tristan Corbett, Capcom's strategic marketing coordinator, as he introduced the trailer to the NYCC 2012 audience. "It is the classic Okami experience brought to life in HD. If any of you haven't played it, it's a beautiful and charming game, and this is the perfect opportunity to."
Corbett said Okami's watercolor and cel-shaded palette has been enhanced to 1080p HD, "really going above and beyond" to rework the textures and character models for the more powerful PS3 platform.
The game itself hasn't changed -- players will still be able to control the sun goddess Amaterasu in her quest to kill the eight-headed demon Orochi 100 years after the creature was defeated and sealed away, but not killed -- but Capcom has endowed the game with a new control scheme, should veteran players want to try a new gameplay experience. Capcom announced on Friday that Okami HD will be compatible with the Playstation Move, Sony's motion-sensing game controller, but will also work perfectly fine with the normal dual-shock controller.
The PS3 release date for Okami HD is set for Oct. 30. Capcom did not announce any pricing details for the game, so unless the company has chosen to sell its newly-refurbished classic at a lower price, the game will release at the typical $59.99 price point for PS3 games.
© Copyright IBTimes 2023. All rights reserved.
FOLLOW MORE IBT NEWS ON THE BELOW CHANNELS