ONE Lightweight Muay Thai King Foresees Knockout Finish Awaiting Challenger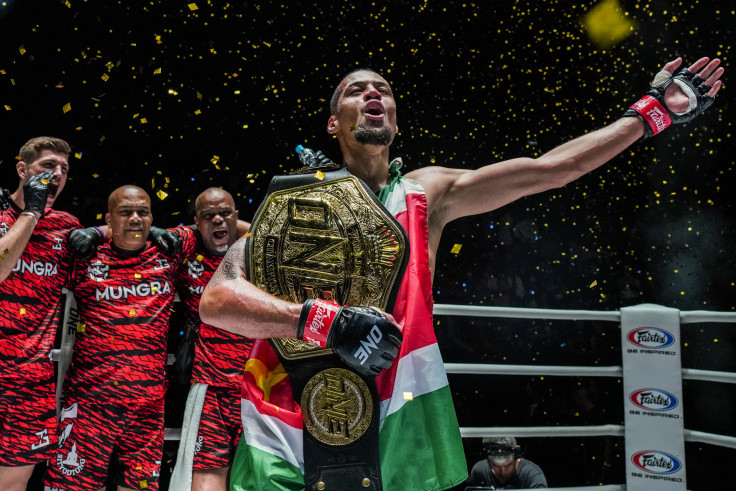 KEY POINTS
Regian Eersel's next ONE lightweight Muay Thai title defense will be against Dmitry Menshikov
Eersel believes he can knockout Menhikov at ONE Fight Night 11
Eersel versus Menshikov will headline the card
ONE lightweight Muay Thai champion Regian Eersel remains unchallenged, and at ONE Fight Night 11, "The Immortal" is set to take on promotional newcomer Dmitry Menshikov from Russia in the main event.
Since coming to the Singapore-based combat sports organization in 2018, Eersel has found himself in the winner's circle 60 times in his career and believes that the upcoming bout against Menshikov will not turn out any different.
"I'm just going to prepare for his power. And mentally, I'm just going to prepare for a war. And I think he will bring the war to me," Eersel said with much confidence.
Sporting a spotless record in nine fights under ONE Championship, Eersel claimed both the lightweight Muay Thai and kickboxing titles, taking down Nieky Holzkien at ONE: Enter the Dragon in May 2019 for the latter and Thailand's Sinsamut Klinmee via split decision in October of last year.
A rematch was put into place on both occasions, but the result remained the same–Eersel standing atop the mountain with two belts around his shoulders.
While Eersel is primarily a kickboxing fighter, turning his sights towards the Muay Thai scene was an easy transition for him as the four-ounce gloves used in such bouts allows him to showcase his power even more.
"It will be like my [third] fight with the 4-ounce gloves. I got now like two training camps right after each other. This is my third training camp. So I'm feeling more comfortable. You know, getting used to the feeling from the 4-ounce gloves. I hope it will come out also in the ring on June 9," Eersel noted.
Ranked No. 4 among all kickboxers in the 77.1-kilogram division by Beyond Kick, Menshikov is no slouch either after claiming 19 knockout victories in his 27 victories and is about as dominant as the champion with just two losses to his name.
Despite the confidence that he carries into every single fight, the Surinamese-Dutch star has no plans of underestimating his latest challenger.
"My thoughts are he is a very good fighter. He puts the pressure on a lot. He comes swinging with hooks. He has a lot of knockouts, so we're gonna put my name to the test once again. The better my opponent, the better version of me also. Yeah, I'm excited," he pointed out.
When asked how he plans to approach the bout, Eersel mentioned that he will lean on his three-inch height advantage and Muay Thai experience to overcome the heavy-handed Prokopyevsk-born Russian.
"I visualize myself, and it doesn't matter how, but I visualize myself winning by KO, but winning is the most important thing. It has to be a clear, clear victory," Eersel declared.
ONE Fight Night 11 will have Eersel and Menshikov's title clash as the centerpiece, while reigning lightweight submission grappling champ Kade Ruotolo's defense against Tommy Langaker is scheduled for the co-main event.
The fight card is set to take place at the fabled Lumpinee Boxing Stadium in Bangkok, Thailand on June 10 (June 9 in the United States).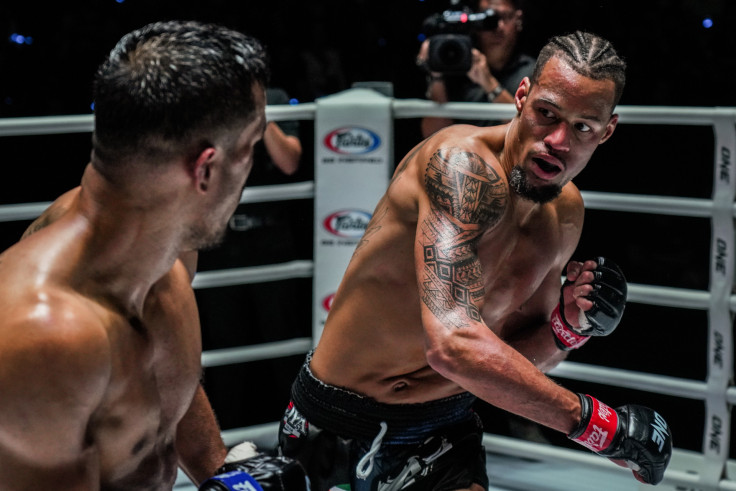 © Copyright IBTimes 2023. All rights reserved.