OPEC's Sinking Oil Prices: Russia's Putin And Venezuela's Maduro To Discuss 'Possible Next Steps'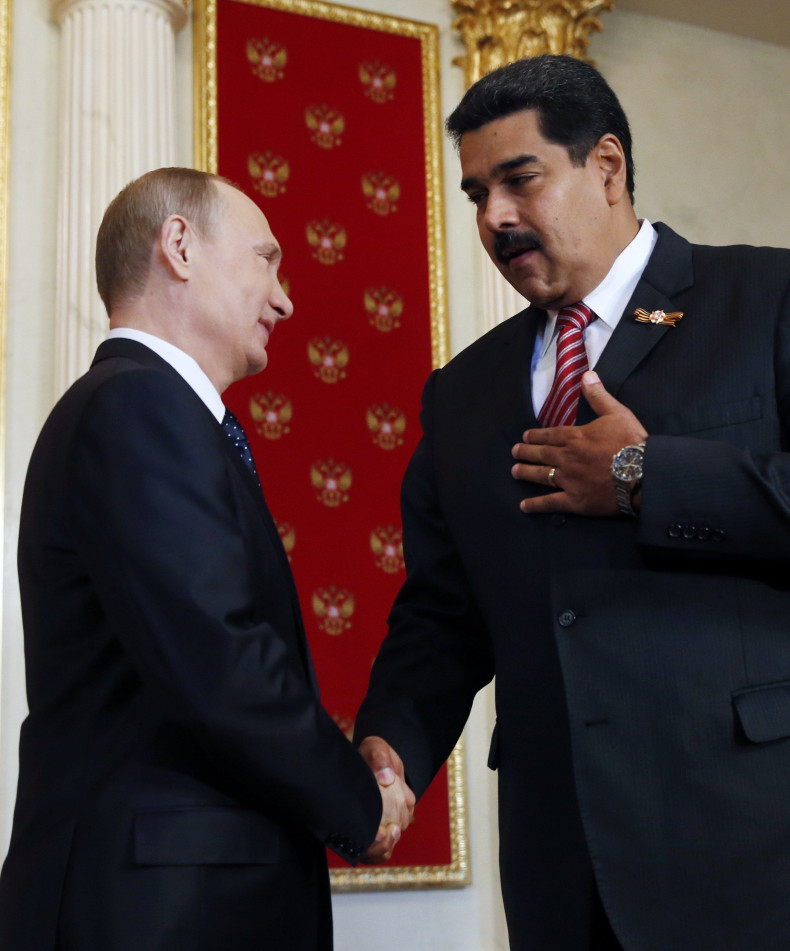 Russian President Vladimir Putin and his Venezuelan counterpart, Nicolas Maduro, were set to discuss solutions for stabilizing the price of oil in meetings to take place in China Wednesday and Thursday, a Kremlin aide told Reuters Monday. Both nations are significant producers of oil, and Yury Ushakov said the discussions of "possible mutual steps" were part of Russia's continuing cooperation with the Organization of the Petroleum Exporting Countries (OPEC).
Oil prices have been dropping steadily for months and sank to a six-year low Aug. 24. As the Chinese stock market tumbled and fears of diminishing Chinese demand caused global sell-offs and market dips around the world, the price of crude oil plunged to less than $45 per barrel.
"Today's continuing pressure on prices, brought about by higher crude production, coupled with market speculation, remains a cause for concern for OPEC and its members -- indeed for all stakeholders in the industry," OPEC said in its most recent bulletin. Economists and oil producers alike have criticized the organization's hands-off approach to the price drop, calling on authorities to institute a production cap to prevent prices from falling further.
Venezuela is one of the five founding nations of OPEC and is the only founding nation outside of the Middle East. Russia has been a major producer of oil though not a member of OPEC, and its production average of 10 million barrels per day has prompted a keen interest in Moscow in stabilizing oil prices.
Maduro has additional ties to the fate of the Chinese economy as he borrowed $5 billion from the nation in April to stimulate Venezuela's recession-stricken economy.
"Venezuela is genuinely concerned that if no action is taken prices are going to drop further," an OPEC delegate told the Wall Street Journal Thursday. "They also understand that OPEC alone cannot help much and there is a need for cooperation with producers outside OPEC, mainly Russia."
© Copyright IBTimes 2022. All rights reserved.