'Oppenheimer' Sex Scene Sparks Controversy In India As Right-Wing Groups Demand Its Removal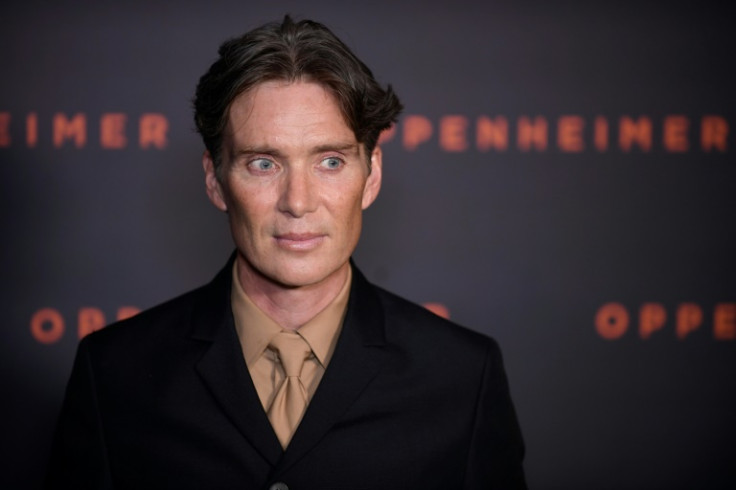 KEY POINTS
Use of a sacred Hindu scripture during the sex scene has angered right-wing groups in India
Despite the backlash, the biopic grossed around $7.33 million in India since Friday
A government official has called for the worldwide removal of the scene from the movie
The use of a sacred Hindu scripture during a sex scene in Christopher Nolan's movie "Oppenheimer" has sparked an uproar among right-wing groups in India.
The biographical drama about U.S. physicist Robert Oppenheimer opened in India last Friday and raked in around $7.33 million (600 million rupees), Warner Bros. Discovery said Monday. However, the use of the Bhagavad Gita in the sex scene irked some social media users, who branded it as "a scathing attack on Hinduism."
The scene shows Oppenheimer (played by Cillian Murphy) being asked by his lover Jean Tatlock (played by Florence Pugh) to read from a copy of the Bhagavad Gita, considered the holiest of Hindu scripture.
"And now I am become death, destroyer of worlds," Oppenheimer recites before they resume sexual intercourse.
Right-wing groups took to Twitter and slammed the use of the Bhagavad Gita in the scene.
India's minister of information and broadcasting, Anurag Thakur, questioned the Central Board of Film Certification (CBFC) for giving clearance to "Oppenheimer." He said the censor board failed to "safeguard the interests of the public" and demanded "absolute accountability" from CBFC.
Uday Mahurkar, India's Information Commissioner and the founder of the nationalist Save Culture Save India Foundation, posted a letter to the film's director on Twitter.
"It has come to our notice that the movie Oppenheimer contains a scene which make a scathing attack on Hinduism. As per social media reports, a scene in the movie shows a woman makes a man read Bhagwad Geeta aloud while getting over him and doing sexual intercourse. She is holding Bhagwad Geeta in one hand, and the other hands seems to be adjusting the position of their reproductive organs," Mahurkar wrote and demanded removal of the scene from "Oppenheimer."
"We urge, on behalf of billion Hindus and timeless tradition of lives being transformed by revered Geeta, to do all that is needed to uphold dignity of their revered book and remove this scene from your film across world," he said. "Should you choose to ignore this appeal it would be deemed as a deliberate assault on Indian civilization."
© Copyright IBTimes 2023. All rights reserved.