Oppo's Wireless Charging Concept Will Give You Freedom To Move While Recharging Phone
KEY POINTS
MWC Shanghai 2021 attendees at the venue can view the working prototype at Oppo's booth
The technology behind Oppo's Wireless Air Charging uses magnetic resonance
In its current state, the system is limited to a range of about four inches away
A few weeks after Xiaomi announced its revolutionary wireless technology "Mi Air Charge," Oppo has debuted its own version of this futuristic tech. At MWC Shanghai 2021 Tuesday, Oppo teased its wireless charging solution, which is aptly dubbed "Wireless Air Charging," alongside the first device that supports it.
For its official video demonstration, the Chinese Android OEM also showcased its X 2021 rollable smartphone concept. Engadget says attendees at the venue can view the working prototype at Oppo's booth. Based on the clip and actual hands-on testing, the handset can be wirelessly charged both on and off the surface.
To assure journalists and viewers that it works in various orientations, the unit is lifted away from the wireless charger and carefully tilted to different angles. All throughout the series of movements, visual cues on the smartphone's display show that it is charging. Oppo reveals that the technology behind its Wireless Air Charging incorporates magnetic resonance.
In its current state, the system is limited to a range of about four inches away from the wireless charger and can deliver up to 7.5W of power. Although its proposed remote charging feature could theoretically charge compatible devices faster, its serviceable range pales in comparison to that of Xiaomi's Mi Air Charge.
Details posted on Xiaomi's official blog claims it can recharge multiple devices "within a radius of several meters" simultaneously. Moreover, physical obstacles will not hinder the process or degrade the charging efficiency. Unlike magnetic resonance tech in Oppo's Wireless Air Charging, the Mi Air Charge uses millimeter-wide waves instead.
The report from Engadget was quick to point out that the abovementioned wireless charging standards have been available for almost a decade now. In fact, the AirFuel Alliance – a global coalition of companies – has been campaigning for its large-scale adoption by leading consumer electronics manufacturers.
Nevertheless, it seems the tech industry is collectively hesitant regarding its ubiquitous integration for some undefined reason. To date, the Qi inductive charging standard remains the popular option for wireless charging.
In addition to Wireless Air Charging, Oppo also welcomed new partners that will soon integrate its VOOC fast-charging platform with their products. FAW-Volkswagen will reportedly add this compatibility to vehicles produced by its facilities in China.
Meanwhile, mobile accessory brand Anker will also use Oppos VOOC tech on their products. MWC Shanghai 2021 is the first major technology expo to allow in-person attendance amid the pandemic.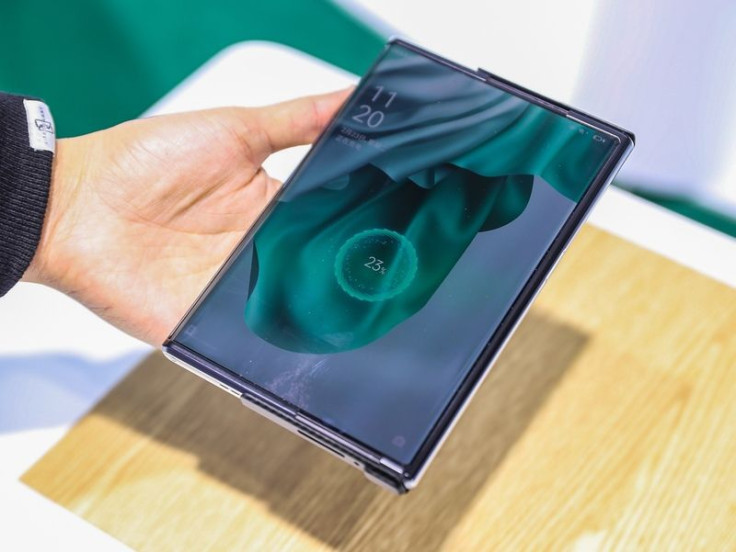 © Copyright IBTimes 2022. All rights reserved.
FOLLOW MORE IBT NEWS ON THE BELOW CHANNELS