Is Osama Bin Laden Really Dead? Some Don't Think So
OPINION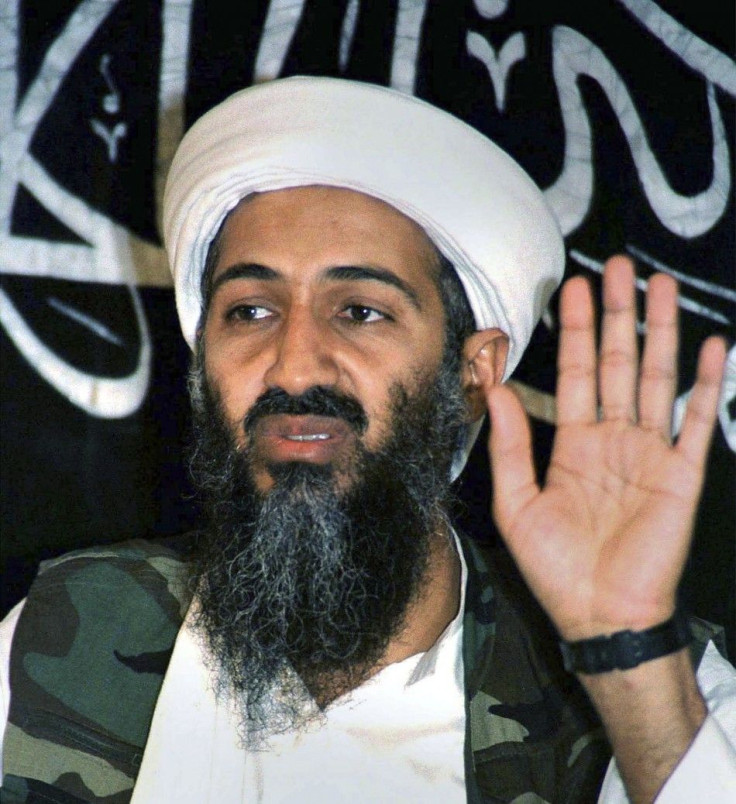 Is Osama bin Laden really dead? That's what the young lady asked me.
She knew I am a journalist, not quick to buy suspicious facts peddled as such, but not quick to buy into conspiracy theories, either -- like the one that Osama bin Laden's death at the hands of U.S. military was faked.
The young lady lives and works in New York. She has for four years. Before that, and during the deadly 9/11 attacks against the U.S., she lived in Poland, her native country. She's hardly a sympathizer. In fact, she's scared of bin Laden. Quite.
On the day before the 9/11 memorial in New York, she expressed fear about being in the city, especially in light of a new terror threat from al-Qaida, bin Laden's terrorist organization, that U.S. Vice President Joe Biden deemed Saturday as credible.
But even though she saw the pictures released of bin Laden's corpse after U.S. Navy SEALs killed the terrorist leader in Pakistan, she still isn't sure he's dead.
How can we know? she asked.
I explained how multiple Navy SEALs, among the most trusted in this world, were involved in bin Laden's killing. I explained how a U.S. president couldn't really cover that up. Why, I explained, government documents have been leaked this year on Wikileaks. President Bill Clinton's sexual escapades with an intern became public. Even President Richard Nixon's Watergate secrets became public, and that was before information was so easily leaked via the Internet.
So I answered her question: I guess without seeing (bin Ladens' corpse) I can only believe what instinct tells me: He's dead.
I reminded her about the Elvis still lives theory, held by many for so long. Haven't seen or heard anything from Elvis, have you?
But the reality is that bin Laden was so evil and feared that it's not just those who hate America that believe bin Laden could possibly be still alive. Its fear driving the hunch more than hope, of course. The young lady, like many others, wants to live in peace in America. She doesn't want to think bin Laden is lurking, somewhere.
But while the terror threat will always be with us, since evil has and always likely will be entrenched in this world, bin Laden as a physical presence likely won't be the source.
People fear most what they don't know, don't understand, and can't see, of course.
But others throughout the world also question if Osama bin Laden is really dead, and some for different reasons. I just read a piece in Aljazera, for instance, which echoed that very thing.
The writer explained how he was among the first foreign journalists to reach Abbottabad in May, just a few hours after the world learned that bin Laden was killed at the hands of U.S. forces. The writer was apparently back in Abottabad today, on the 9/11 10th anniversary, noting how the Pakistan city is as beautiful as ever.
Life, the writer notes, looks by and large normal.
But in coffee shops and tea stands around the city, many still chat about what happened in the early hours of May 2, and much of the talk is laced with strong scepticism, writes Imtiaz Tyab, for Aljazeera, the news organization.
The writer talked to university students, just as I talked with the young lady from Poland who's been living in the U.S. for four years now, who harbors doubts about bin Laden's death. The students in Pakistant apparently explained to the writer why they do not believe bin Laden was truly killed in the assault.
Are there any facts? asked one.
But the writer did find some who agree with me, and the majority of other U.S. residents -- that Osama bin Laden was killed at the hands of the U.S. military months ago.
Sohaib Athaz, who became an instant celebrity for his real time dispatches about the U.S. operation that morning (bin Laden was killed) said he thinks Osama is dead because we don't have any evidence of him alive right now.
If he were alive, he would have released a video.
Or, he would have done what terrorists do -- terrorize. So sitting in New York on Sept. 11, 2011, close enough to the memorial ceremony to hear sounds of bagpipes and names of those who perished called out on loudspeakers, I'm confident that Osama bin Laden was killed, as U.S. authorities claim.
It's just that some in this world don't believe it. And, some probably never will.
© Copyright IBTimes 2023. All rights reserved.