Oscar De La Hoya Addresses Return, Rematch With Manny Pacquiao And Floyd Mayweather
Boxing legend and Olympic Gold medallist Oscar De La Hoya addressed the buzz about his apparent desire to have a rematch with Floyd Mayweather and Manny Pacquiao.
Just over a week ago, De La Hoya, who has been retired for quite some time, teased for a return to boxing to rematch some of his former foes. The statement was perceived as De La Hoya's way of calling out returning champion Mayweather for a second showdown. Some thought that it was also meant for Pacquiao. However, De La Hoya recently addressed the issue and revealed that his "comeback statement" doesn't have anything to do with either of the two.
In a quick talk with Elie Seckbach of EsNews, De La Hoya finally put an end on the buzz about him calling for a rematch with Mayweather and Pacquiao. According to the legend, his statement was intended for his cousin who apparently beat him in friendly fight.
"That was for my cousin who kicked my ass a few weeks ago," De La Hoya responded when asked about his comeback statement.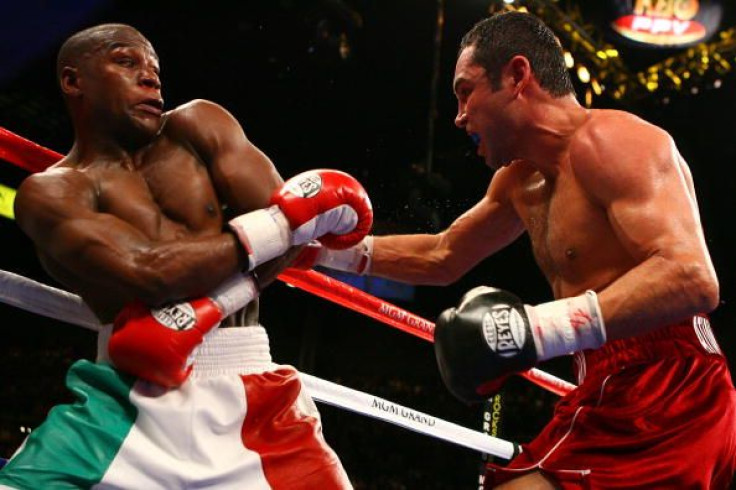 De La Hoya was then asked to comment about Mayweather's return. And based on his assessment, he's "pretty sure" that the undefeated champ will return but not against a world champion boxer.
"I'm pretty sure he will. Maybe against another MMA fighter," De La Hoya said about Mayweather's return.
The Golden Boy Promotions boss continued by saying Mayweather will not challenge four-division champ Saul "Canelo" Alvarez. Instead, De La Hoya believes that "Money" will be more interested in fighting UFC lightweight champ Khabib Nurmagomedov.
"I can't see him coming in and challenging Canelo (Alvarez). There's just no way. The weight difference is too big now," De La Hoya predicted.
"But I can see him challenging maybe Khabib, who knows, but I don't see him challenging anybody who is tough enough in boxing," De La Hoya added.
When asked about who will win if the highly anticipated Mayweather vs. Pacquiao rematch will finally happen, De La Hoya pointed out that Mayweather will win "hands down." According to him, despite being in his 40's, Mayweather has managed to take good care of his body and has done all that it takes to prolong his boxing career.
"I think Floyd, hands down. He takes care of himself, he has a strict training regimen, he's a professional when it comes to his craft," De La Hoya pointed out.
"He stays active in the gym, that's key to longevity," De La Hoya continued.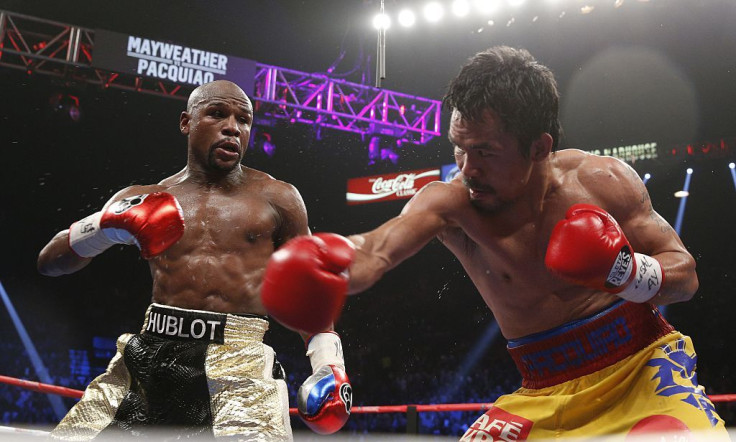 © Copyright IBTimes 2023. All rights reserved.