Oscar Pistorius Not Guilty: Olympian Could Still Get Years In Jail On Other Charges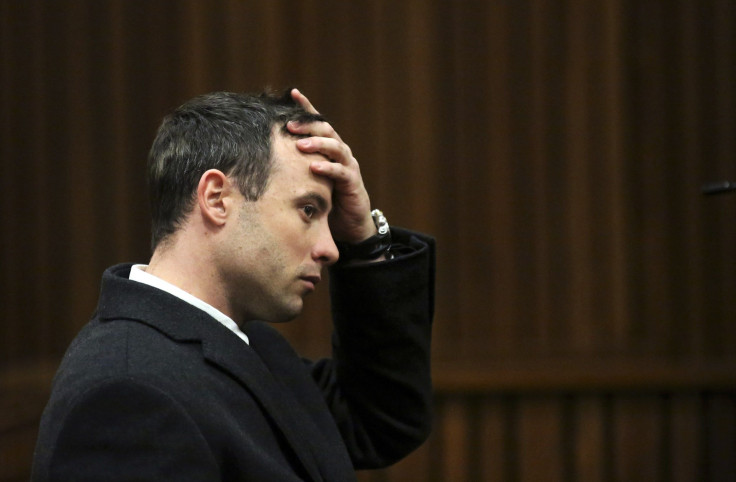 Oscar Pistorius was cleared of all murder charges by Judge Thokozile Masipa on Thursday, but the not-guilty verdict doesn't mean he's completely in the clear. The double-amputee still faces a charge of culpable homicide for killing Reeva Steenkamp on Valentine's Day 2013.
Judge Masipa announced that the state did not prove beyond a reasonable doubt that Pistorius intended to kill his girlfriend. However, she said the Olympian was negligent in his actions and "acted too hastily and used excessive force."
"Culpable homicide is a competent verdict," Masipa said. Court has been adjourned until Friday when the South African will render an official verdict, which has yet to be issued.
If Pistorius is found guilty of culpable homicide, he faces a maximum prison sentence of 15 years. In South Africa, culpable homicide usually results in a five-year jail sentence, but it's possible that Pistorius could avoid spending any time in jail, since the charge carries no minimum sentence. It will be up to the judge's discretion.
It's still possible for Pistorius to be convicted of murder, despite being found innocent of the charge. The prosecution has the right to appeal Masipa's decision, questioning her interpretation of the law. The judge determined that, according to the evidence, Pistorius did think an intruder was in his bathroom, and the 27-year-old didn't know that shooting at the door would result in that person's death.
Pistorius also faces weapons chargers that carry jail time. A guilty verdict for the ammunition charge carries a maximum sentence of 15 years in prison, and the two gun charges each have a five-year maximum sentence. If he's found guilty, though, Pistorius could avoid prison time and simply pay a fine or lose his gun license.
A guilty verdict on the premeditated murder charged would have put Pistorius behind bars for at least 25 years.
© Copyright IBTimes 2023. All rights reserved.