Oscar Pistorius: A Symbol Of South African Men's War Of Violence Against Women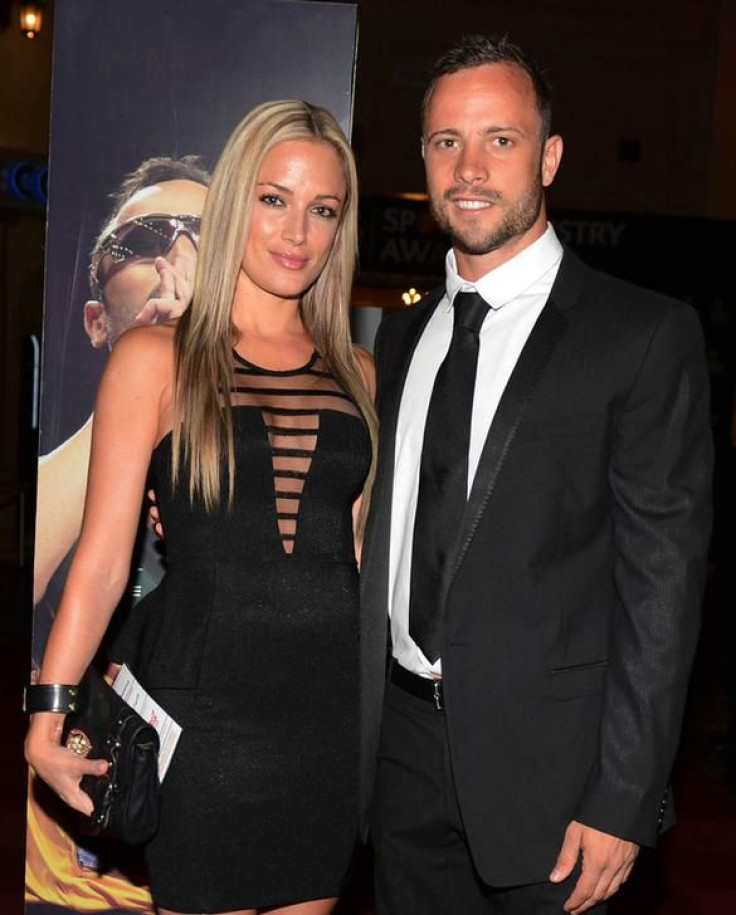 The arrest of famed Paralympics athlete Oscar Pistorius in connection with the brutal murder of his model girlfriend Reeva Steenkamp has gained international headlines. However, underneath the glitz and glamor of South Africa's celebrity elite, tens of thousands of women and children in the country suffer from an overwhelming epidemic of domestic abuse and violence.
Already plagued by the highest rates of murder and rape in the world, South Africa also has a huge problem with other forms of violence directed at women.
Data from the South African Medical Research Council (MRC) indicate that 40 percent of men have admitted to hitting their partners (wife or girlfriend), while one-fourth of men have raped a woman sometime in their lives.
Voice of America reported that the MRC will release a study soon suggesting that the rate of female homicide in South Africa is five times higher than the global average.
But murder and rape apparently represent the iceberg of a much larger epidemic of domestic violence.
A bloodied cricket bat was found in Pistorius' home, following many reports of domestic disturbances at the residence. He has been charged with committing premeditated murder.
"The recent incident where … Pistorius is alleged to have murdered his intimate partner Reeva Steenkamp brings this type of crime once again into the spotlight," the African National Congress Women's League (ANCWL) said in a statement.
"While this incident has shocked most South Africans and people around the world, it is not an isolated incident."
The ANCWL has called for the courts to deny Pistorius any bail.
Rachel Jewkes, director of the health and gender unit at MRC told The Observer newspaper of Britain that violence in the country is primarily fueled by a chauvinistic, macho culture that cuts across all races and social classes.
"Black South African men are expected to prove their manliness by carrying knives and having lots of girlfriends,'' said Jewkes. "White Afrikaners like Pistorius do not need to have several girlfriends. But his love of guns speaks to the same hunger to prove his masculinity in the South African context."
Steenkamp's spectacular death came in the wake of a particularly brutal gang rape and murder of a 17-year-old girl named Anene Booysen, who was also disemboweled during the attack.
"The massive problem we need to understand in South Africa is the level of men's violence against women and against each other,'' said gender rights activist Lisa Vetten, senior researcher and political analyst for the Tshwaranang Legal Advocacy Center.
Among black South Africans, where unemployment is running at 25 percent at least, violence against women is particularly acute.
"Having a father at home is really unusual here," Jewkes noted. "South African children are more likely to be raised by a non-biological parent than by both biological parents. So you see high levels of neglect, humiliation and abuse, which develops into domestic violence. We also have a high rate of teenage pregnancies and those young mothers are not equipped to raise their children."
Jewkes added: "South African men think women should be under their control. There is an idea that violence is justifiable as a means to keep women in their place. This has not changed in 20 years [since the fall of apartheid] and even though the South African murder rate has dropped by 50 percent since 1999, rape figures have not."
Although Pistorius is rich and white, he, too, was immersed in the macho culture that is common across South Africa, including a love of guns.
"Afrikaner men are very patriarchal, and within that culture gun ownership is seen as part of masculinity," added Jewkes.
Vetten commented that Pistorius' disability may have exacerbated his insecurities, forcing him to compensate for his perceived deficiencies.
"Disabled men and women often struggle with their sense of masculinity or femininity because they are to some degree dependent," she said.
"I have seen examples of them placing particular pride on physical attractiveness. Maybe he [Pistorius] struggles with that. The guns and sports cars gave an impression that he was over-compensating so as to be seen as 'normal'."
Emily Boulter, a Belgium-based foreign affairs researcher and South African native, said the Pistorius affair – and the enormous amount of media coverage it has generated – may finally force South African authorities to get serious about tackling domestic violence.
"There is something about this country [South Africa], which often seems to unleash the very worst in human behavior," she wrote in The Commentator.
"It is truly a land of contradictions: unimaginable beauty and savagery seem to exist in tandem."
Boulter said that such violence was familiar among her white, middle class peers.
"As a young child growing up in Johannesburg, I remember hearing many stories of domestic abuse: daddies beating mummies, mummies concealing bruises beneath their aerobics gear, and even ghastly tales of white teenage boys in middle-class suburbs executing their parents for no apparent reason," she recalled.
Indeed, one of the most famous South Africans in the world, the white actress Charlize Theron, watched her mother kill her father in an act of self-defense when he threatened her with a gun.
Noting that in 2010 alone some 68,000 sex crimes were reported in the country (likely a grossly under-reported offense), Boulter commented that in South Africa, "aggression and machismo seem like supplements men take on a daily basis; being tough is seen as required to cope in a society with high unemployment, rampant crime and a 50-a-day murder rate. Women often [bear] the brunt of their partner's latent stress and this is not helped with the inclination of many South Africans to keep firearms at home … Indeed, resorting to violence has become a default button for many South African men."
Regarding Pistorius' case, she noted that if he did indeed murder Steenkamp in a fit of blind rage, "it would be in keeping with the country's horrendous statistics."
FOR FREE to continue reading
✔️ Unlock the full content of International Business Times UK for free
offer available for a limited time only
✔️ Easily manage your Newsletters subscriptions and save your favourite articles
✔️ No payment method required
Already have an account?
Log in
© Copyright IBTimes 2023. All rights reserved.