Oscar Pistorius Update: Murder Trial To Have Yet Another Delay?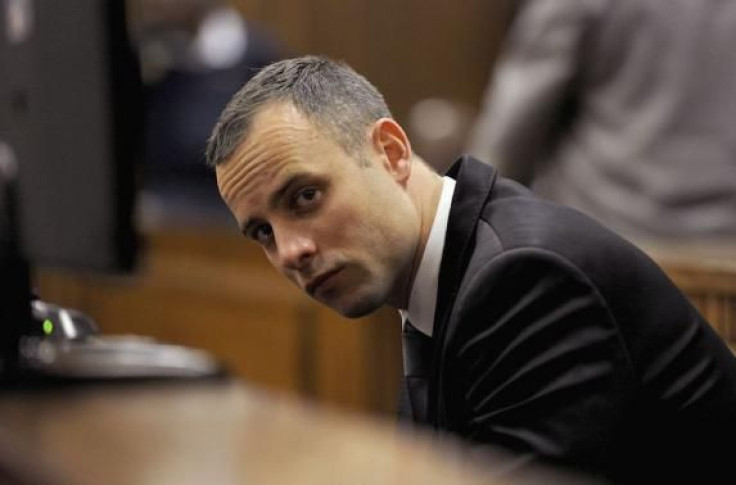 The Oscar Pistorius trial is scheduled to resume on Monday, though a recent incident threatened to cause another delay. One of the psychiatrists evaluating the Olympian suffered a heart attack on Thursday night.
Nearly six weeks ago, Judge Thokozile Masipa put the murder trial on hold, sending the double-amputee to be evaluated at Weskoppies Psychiatric Hospital in Pretoria, South Africa. The month-long stint was made to determine whether or not Pistorius had a mental disorder when he killed girlfriend Reeva Steenkamp.
Dr. Leon Fine, who suffered the heart attack, was part of the team that had been evaluating the defendant. According to eNCA, Pistorius's psychiatric evaluation report wasn't handed over as originally planned, because the psychiatrist was unable to sign it. However, the report was expected to be delivered on Friday night, and the trial is expected to resume as scheduled, according to the BBC.
"It has been 30 days so his evaluation is completed. We must receive the reports from the specialists and then the court will determine the way forward," National Prosecuting Authority spokesperson Nathi Mncube told Sapa.
Pistorius is accused of murdering his girlfriend on Valentine's Day 2013. He doesn't deny killing Steenkamp, but he claims it was accident. Pistorius shot the model through a bathroom door in his home, and he asserts that he thought it was an intruder on the other side of the door.
The 27-year-old was an outpatient at the South African facility, and had to report from 9 a.m. until 4 p.m. He did not have to be evaluated on the weekends.
If the team discovered that Pistorius was suffering from a disorder at the time of Steenkamp's death, he could avoid jail time completely. He currently faces 25 years to life for premeditated murder.
© Copyright IBTimes 2023. All rights reserved.