Ottawa Shooting: Prime Minister Stephen Harper Vows To Strengthen Anti-Terror Operations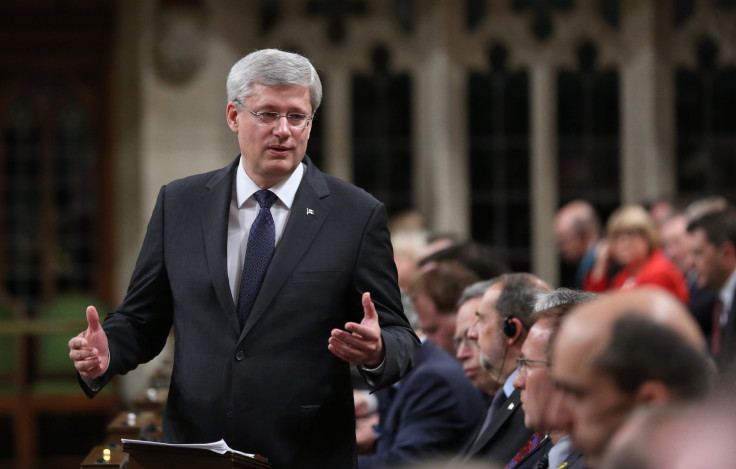 Canadian Prime Minister Stephen Harper delivered an emotional speech at the opening of the House of Commons in Ottawa Thursday morning, just steps away from where 32-year-old Michael Zehaf-Bibeau went on a shooting spree in the halls of the Centre Block at Parliament Hill the day before and killed a guard outside.
Harper said Canada's "laws and police powers need to be strengthened" in areas like surveillance and security, echoing his promise Wednesday night to "take all necessary steps" to counter terrorism in Canada. The shooter was reportedly a recent convert to Islam.
The prime minister also appealed to his colleagues to seek help if they were emotionally distraught from Wednesday's attack.
Harper ended his speech by thanking Sergeant-at-Arms Kevin Vickers, who killed Zehaf-Bibeau in the halls of the parliament building during a shootout in which Zehaf-Bibeau unloaded at least 30 shots but did not hit anyone. Vickers serves a largely ceremonial role, but Green Party leader Elizabeth May emphasized that Vickers is a "consummate professional" in her speech Thursday morning.
Fellow MP Paul Dewar said Vickers provided "enormous comfort and security" to lawmakers barricaded in caucus rooms as he stood guard. Vickers received a standing ovation as he led the procession into the House of Commons chamber and after all speakers thanked him for his service. He was noticeably emotional during the tributes.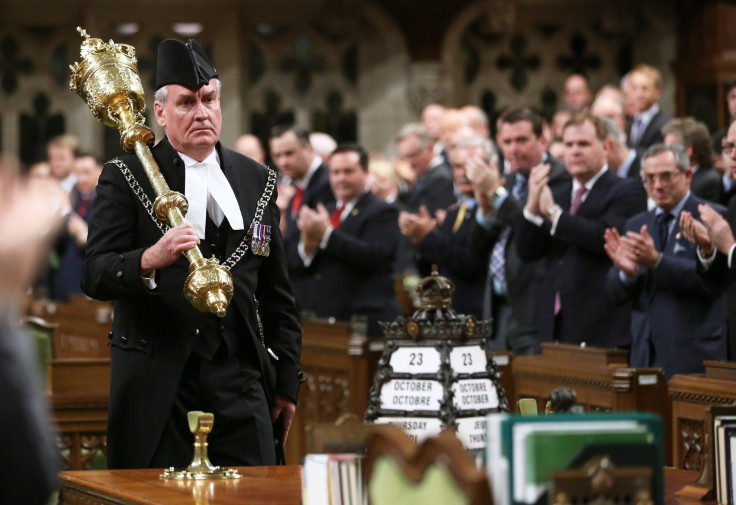 Parliament resumed work Thursday in a show of solidarity to prove that the shooting would not "halt Canadian democracy," as MP Brent Rathgeber put it.
Just prior to resuming their work, PMs laid wreaths and paid tribute to honor guard Cpl. Nathan Cirillo, whom Zehaf-Bibeau shot and killed at his post in front of the National War Memorial just outside the Parliament Hill complex. Security was tight and a man who tried to cross a police line was arrested.
© Copyright IBTimes 2023. All rights reserved.
FOLLOW MORE IBT NEWS ON THE BELOW CHANNELS