Over 200 Black Workers Submit Testimonies Of Facing Racial Abuse At Tesla's California Factory
KEY POINTS
Workers accused their supervisors of using at least one racial slur at them
Many workers faced racist slurs, slavery references and offensive graffiti
Tesla has denied any failure in protecting its black employees
Tesla's Fremont factory in San Francisco Bay Area continues to face accusations of racism after 240 Black workers came forward with statements describing their experiences involving racial slurs and discrimination at the plant.
Several Tesla contractors and employees, who worked at the Fremont site between 2016 and the present, filed their testimonies in Alameda County Superior Court Monday. Lawyers suing Tesla estimate that at least 6,000 workers could join the class action against rampant racism at Tesla, according to Bloomberg.
The individual testimonies have stemmed from an October 2017 lawsuit filed by former Tesla employee Marcus Vaughn. He had filed a complaint with HR and Tesla CEO Elon Musk detailing a hostile environment at the workplace. On top of not conducting an investigation into his appeal, the company also fired Vaughn for "not having a positive attitude."
The Black workers' testimonies come at a time when the electric automaker is already facing a lawsuit by the California Civil Rights Department (CRD) over alleged violations of state discrimination laws.
Earlier in April, the CRD announced that it was taking legal action against Tesla over the company's failure to comply with a subpoena in an investigation into allegations of unlawful harassment and discrimination at the factory.
"In the new legal filing before the Alameda County Superior Court, CRD is seeking a court order to compel Tesla to comply with the state's investigation, running parallel to the state's current lawsuit, into separately filed allegations of employment discrimination impacting a group of Black Tesla workers," the department said in a statement.
Musk-led Tesla was sued by California regulators last year over allegations that the company turned "a blind eye" to abuses.
According to Bryan Schwartz, one of Vaughn's lawyers, the case has been dragging for years because Tesla has been attempting to force the lawsuit into arbitration. In April, CRD also allowed Black workers at Tesla's assembly plant in Fremont to seek a public injunction requiring the carmaker to acknowledge a climate of racial discrimination and take necessary action.
In another case, a San Fransisco federal jury ordered Tesla to pay over $3 million in a racial discrimination case brought by former employee Owen Diaz, who worked as an elevator operator at the Fremont plant. He reported being a victim of racial slurs, including the N-word, and saw racist graffiti and cartoons in bathrooms.
"To have this scope of egregious harassment right here in Silicon Valley, it's disgusting," Schwartz said.
A majority of workers accused their supervisors and managers at Tesla of using at least one particular racial slur at them. Moreover, almost half of them recounted experiencing or seeing other Black workers being tasked with more physically laborious work.
In his statement, Albert Blakes, a production associate at Tesla, said it was challenging for him to go to work knowing he would face racist slurs, slavery references and offensive graffiti for several hours a day. He said also made a verbal complaint to human resources in 2021, but the company never took action on it.
"Something needs to be done to hold Tesla accountable for the racism that takes place at the Fremont factory to set an example that this racism is not tolerated in workplaces in California," he said, according to AP News.
Meanwhile, Tesla has denied any failure in protecting its Black employees, claiming it took prompt action when it came in contact with any claim of racial abuse at its plants.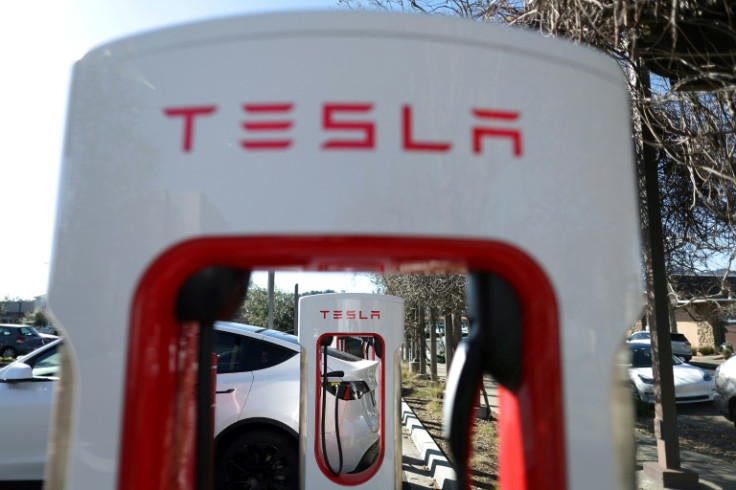 © Copyright IBTimes 2023. All rights reserved.