Elon Musk Makes Bullish Dogecoin Reply To Jack Dorsey's Ethereum Tweet
KEY POINTS
DOGE took a hit Tuesday when news broke that the SEC sued Coinbase
Musk tried to shill Dogecoin but the broader market sentiment kept it from trading at a much higher price
DOGE saw a 4.50% price boost and was trading in the green zone at $0.06956 as of 11:30 p.m. ET on Tuesday
Dogefather and tech billionaire Elon Musk made a bullish DOGE response to a tweet made by Twitter founder Jack Dorsey amid online discussions of whether a particular crypto asset is a security following the SEC's recent move deeming popular assets as securities.
Musk, a known Dogecoin evangelist and fan of cryptocurrency, responded to Dorsey's recent tweet and shilled his favorite meme coin amid what seems like an ongoing crackdown by the U.S. Securities and Exchange Commission (SEC) on cryptocurrency businesses and digital assets.
After the Wall Street major regulator filed 13 charges against Binance on Monday and alleged that Coinbase has been operating as an unregistered entity since 2019 while tagging multiple crypto assets as securities, discussions within the crypto community which includes high-profile personalities have been rife.
While some personalities discussed the issues from a legal perspective, some talked about them from a business sense.
Immediately after news broke about the SEC suing Coinbase, Riot Platforms vice president Pierre Rochard shared a screenshot of a tweet from Coinbase CEO Brian Armstrong in 2015, in which the executive said, "Ripple, Stellar, and Altcoins are all a distraction. Bitcoin is way too far ahead. We should be focused on Bitcoin and sidechains."
Rochard, who is also the steward of Catholic Bitcoin, agreed with what the Coinbase CEO had said and even went further noting that "Coinbase should pivot back to being focused on Bitcoin."
His tweet was noticed and reshared by Dorsey who commented with the icon "100," suggesting he truly supports the idea.
Musk chimed in and instead of speaking his mind about Bitcoin or Coinbase, simply promoted Dogecoin and responded to the tweet with just two words, "Doge ftw."
Musk is also a fan of Bitcoin and his electric vehicle company Tesla even holds the maiden crypto asset in its portfolio. At one point, it accepted BTC as a form of payment for the company's merchandise.
But Musk is a DOGE evangelist more than a Bitcoin fan and his tweets and actions boosted the popularity of the world's first-ever meme coin.
In fact, Musk's previous actions of promoting DOGE and even changing the logo of Twitter to the Shiba Inu dog, which is the mascot of Dogecoin, were used by DOGE investors in the most recent third amendment of an ongoing $258 billion lawsuit accusing the tech billionaire of insider trading and accusing him of manipulating the meme coin price.
Musk's tweet about DOGE this time, unfortunately, was not impactful enough to fuel a price surge, considering the doom and gloom of the SEC lawsuits against major crypto exchanges that dampened sentiments.
But DOGE has slowly regained its value since it traded at $0.06821 mid-Tuesday.
The meme coin which was originally created as a joke saw a 4.50% price boost and was trading in the green zone at $0.06956 with a 24-hour volume of around $427 million as of 11:30 p.m. ET on Tuesday, according to the latest data from CoinMarketCap.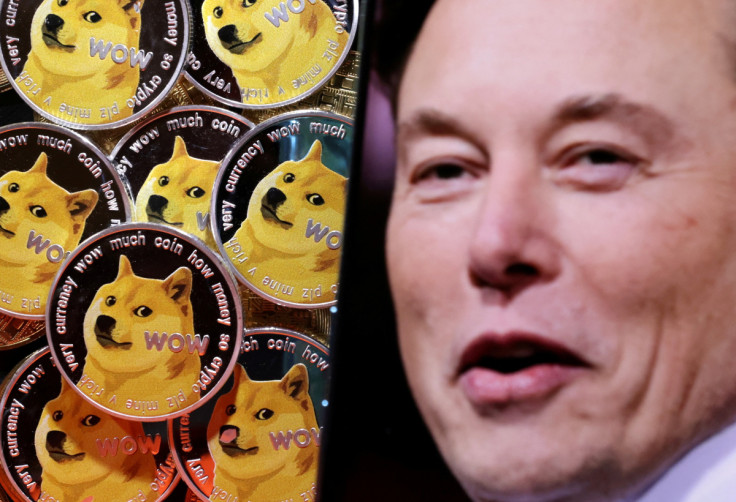 © Copyright IBTimes 2023. All rights reserved.