Overtime Pay: How Many Americans Will Be Affected By Labor Department's New Rules Up For Debate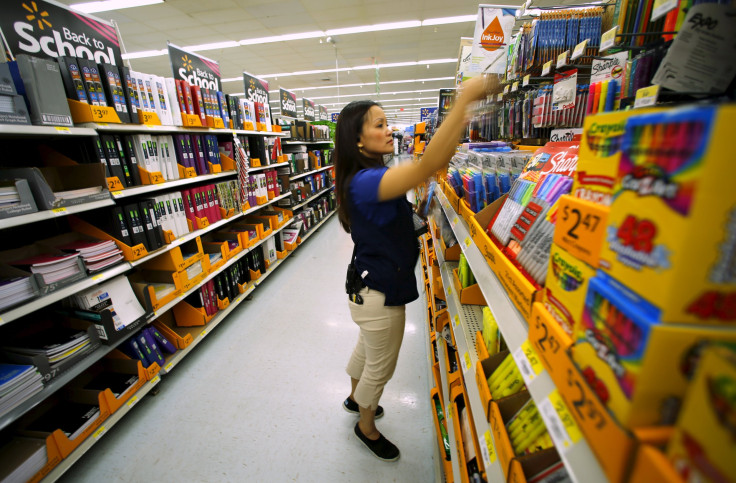 The Obama administration on Wednesday implemented a rule change that could have a greater impact on ordinary Americans' wages than any executive action of the last eight years, extending mandatory overtime pay to a broad swath of American workers.
In effect, that means a pay raise for millions of employees around the country, from food service managers to postdoctoral researchers to — full disclosure — salaried journalists.
The rule amends the existing overtime regulations, raising the threshold under which employees must receive additional pay for time worked over 40 hours. Starting Dec. 1, nearly every employee making less than $47,476 a year must be paid time-and-a-half for overtime work. Since 2004, the cutoff has been $23,660.
"This may be the administration's most significant action on behalf of middle-class paychecks," Jared Bernstein, former chief economist to Vice President Joe Biden, wrote in a Washington Post op-ed.
Salaried Workers Benefiting from the Overtime Work Rule | Graphiq
For salaried workers currently earning between the former threshold and the new one — which will increase as median wages rise — it could mean a substantial pay bump. Many will begin receiving extra pay from employers for every bit of work they put in a week after 40 hours. Others are expected to receive pay raises to put them over the threshold.
"The Obama administration is doing something very important for the wages of middle-class Americans who rightly feel like they've been left behind for many, many years," Ross Eisenbrey, vice president of the left-leaning Economic Policy Institute, said.
But just how many workers will be affected remains subject to debate. The Labor Department, which furnished the rules, estimated that 4.2 million employees currently exempted would win rights to overtime pay.
Not everyone agrees with that estimate. "The Department of Labor is lowballing the number of people who will be affected," Eisenbrey said. A 2015 study published by the EPI projected that more than 13 million workers would win overtime rights if the government raised the threshold to a level slightly above what was announced this week.
To understand why that estimate amounts to three times more than that of the government, it's important to understand who is exempt and why.
Overtime rules apply to all salaried employees, excepting a few professions such as judges and teachers. White-collar workers — executives, administrative workers and professionals — are exempt if they earn more than the salary threshold. If they fall below that threshold, it doesn't matter what kind of work an employee does for overtime rights to apply.
A manager at a Foot Locker store who works 50 hours a week and makes $38,000 a year does not currently qualify. That changes Dec. 1.
The question, then, begins with how many of these exempt employees currently earn between $23,660 and $47,476 a year. The Department of Labor puts that number at 4.2 million, many of them in retail trades, educational and health services, and restaurant work. Hundreds of thousands of low-level bank employees could also be affected.
But the EPI quibbles with the methodology used by the government, which dates back to the 2004 rule change initiated by the George W. Bush administration. Part of that boils down to the estimate of how many employees should qualify for overtime right now but don't due to misclassification by employers.
The number of employees who are currently misclassified might be higher than the government lets on. The RAND Corp. found last year that more than 1 in 10 salaried employees perform work that should earn them overtime pay, yet are classified as white-collar workers.
When the salary threshold rises, it won't matter anymore whether many of these workers continue to be misclassified as managerial or administrative. With incomes under $47,476, every salaried employee earns overtime.
The Department of Labor thinks 1.8 million currently misclassified workers will earn automatic overtime rights once the threshold rises. The EPI believes it's much higher, in part because the Department of Labor's standards for determining eligibility date back to the 1990s, before crucial shifts occurred in the enforcement of overtime rules.
For example, the government sees bookkeepers as rather unlikely to qualify under the new rules, with a maximum of 10 percent of the profession liable to be reclassified. Meanwhile, a 2015 study funded by the National Retail Federation — which opposes the rule change — estimated that two-thirds of bookkeepers could win overtime rights.
"There's huge misclassification," Eisenbrey said. The EPI study puts the number of misclassified workers at 8.1 million.
Not all affected employees will necessarily receive overtime benefits, though. Costs to the private sector — which the Labor Department estimated at $1.8 billion for 2017 — will likely lead employers to make compromises, or staffing changes. White-collar workers near the threshold could receive raises, while others could see their extra duties given to new hires.
And industry groups warn that the rules are likely to lead to a mass demotion of workers to hourly status, which is not covered by overtime rules. "These regulations are full of false promises," National Retail Federation Senior Vice President for Government Relations David French said in a statement. "Most of the people impacted by this change will not see any additional pay."
© Copyright IBTimes 2023. All rights reserved.