Pakistan-Afghanistan Cross-Border Attacks Escalate; Pakistani Officials Optimistic Of Reopening NATO Supply Routes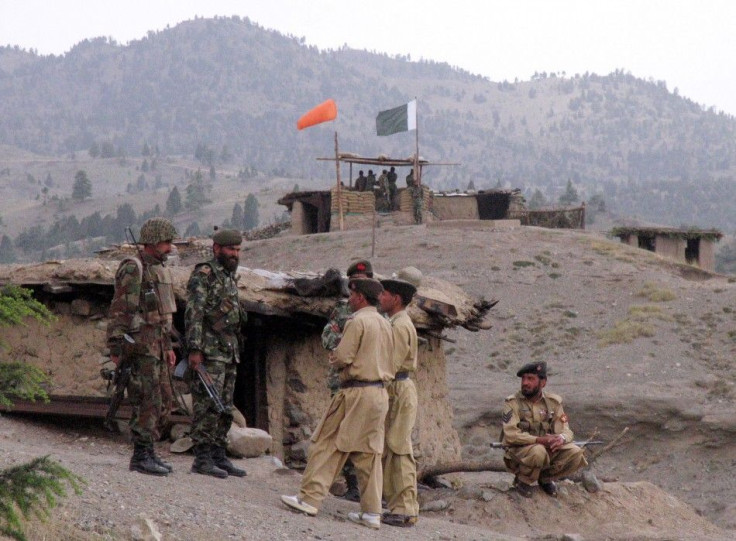 Border tensions are running high between Pakistan and Afghanistan as both nations accuse each other of cross-border missile attacks and territory breaches.
Kabul has accused Islamabad of shelling villages inside Afghanistan while Islamabad says that about 60 Afghan soldiers crossed into the Pakistani territory, sparking clashes that killed two tribesmen in Pakistan's semi-autonomous tribal belt.
The latest in the series of tensions across the 1,500-mile long, porous international border between the two nations, fueling growing distrust between Kabul and Islamabad over harboring of Taliban insurgents, could complicate the peace process in Afghanistan as NATO troops prepare for a withdrawal in 2014.
Kabul threatened to go to the U.N. Security Council over the alleged missile attack on its villages while Islamabad said it would register formal protest against Afghanistan.
If our bilateral discussions regarding this issue bring no result, we will refer this issue to the United Nations Security Council, Afghan foreign ministry spokesman Faramarz Tamana told AFP.
The tribesmen reportedly engaged Afghan soldiers in Pakistani territory, who were chasing attackers fleeing Shehar-e-Nau village in Paktia province, Afghanistan.
However, Afghan defense officials denied the allegations. We are not aware of such an operation by ANA (Afghan National Army) in that area, Daulat Wazir, spokesman for the Afghan Ministry of Defense was quoted as saying.
Spokesman for the National Directorate of Security intelligence agency in Afghanistan said four people, including a woman and a child, were killed and six others hurt in shelling that originated in Pakistani territory.
A cross-border attack by Afghan militants June 24 that killed 11 Pakistani soldiers also added to the tensions between the two neighboring South Asian nations, undermining the efforts to build bilateral cooperation.
Pakistan says that key members of Tehrik-e-Taliban Pakistan (TTP) have shifted their operations to Afghanistan over the past three years and are now using the border villages within the Afghan territory to target Pakistani posts, according to a Xinhua report.
Afghan Ambassador to Pakistan Omar Daudzai told Xinhua last week that both countries should not fall prey to the conspiracies of the Taliban, their common enemy.
Meanwhile, the U.S. and Pakistan signaled a rapprochement in reaching an agreement to reopen NATO supply routes to Afghanistan ending the seven-month deadlock in negotiations.
Senior Pakistani security officials and defense officials are scheduled to meet Tuesday to discuss the supply routes.
Things are looking very optimistic, a Pakistani government official told Reuters speaking on condition of anonymity.
Islamabad closed all NATO supply routes to Afghanistan in protest against a U.S. drone strike that killed 24 Pakistani soldiers in November, further degrading the already strained ties between the nations, after U.S. Navy SEALs killed al Qaeda leader Osama bin Laden in a raid in Pakistan's Abbottabad last May.
Pakistan may be risking domestic protest against ending the blockade since the U.S. never apologized for the attack, maintaining that it was an accident. However, reconciliatory efforts could help the Pakistani leadership gain a better role in shaping the future of Afghanistan after the coalition troops withdraw in 2014.
Pakistan has been facing mounting pressure from top NATO and U.S. leaders for reopening the supply routes. The Afghan government has also joined NATO in pressurizing Pakistan to end the blockade, which has been creating problems for the 140,000 foreign troops and Afghan citizens in the war-shattered zones.
Nearly 70 percent of the NATO supplies to Afghanistan are transported via Pakistan, official estimates say.
© Copyright IBTimes 2023. All rights reserved.