Pakistan Bows To Court Demand In Zardari Corruption Probe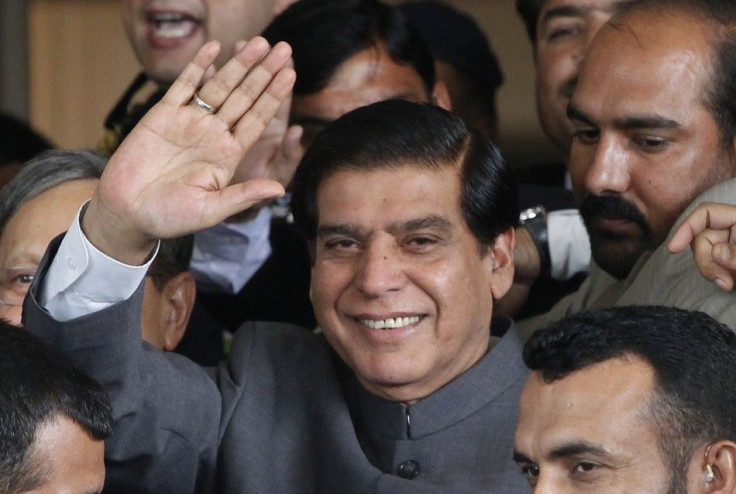 Pakistan's Supreme Court finally got its way late Tuesday in a long-simmering row regarding President Asif Ali Zardari's unwillingness to respond to a Swiss inquiry into his alleged corruption dating back to his days as a high-ranking official under his wife Benazir Bhutto's second administration -- a position that earned Zardari the nickname "Mr. 10 Percent" among the people for his alleged habit of taking kickbacks on government contracts, especially during his tenure as chief of the Pakistan Investment Board.
The move has been portrayed as a surprise announcement by the country's media, which had expected the government to stand firm against the high court's demands. Pakistan's Prime Minister Raja Pervez Ashraf made the announcement. Former Prime Minister Yousuf Raza Gillani had been held in contempt of court earlier this year for his intransigence regarding the issue and stepped down in June.
The issue had become so tense there were widespread rumors of a military coup earlier this year. The country's military leadership has broad popular support, viewed by many Pakistanis as above the type of kickback corruption ascribed to Zardari and other high-ranking civilian technocrats.
For months, the court headed by Zardari foe Justice Iftikhar Muhammad Chaudhry has been pushing for the administration to write a letter of response to Swiss authorities regarding at least $12 million that Zardari allegedly took in kickbacks dating back to the 90s. While the likelihood that the Swiss will re-open its inquiry is slim, according to legal experts who spoke to the New York Times, writing the letter is likely to be a rancorous process.
For its part the Zaradari administration said it has agreed to the court's demand in the name of political stability.
"We do not want any confrontation between institutions. We do not want to fight with the court. We have tried to find a way to resolve the issue," Qamar Zaman Kaira, a government spokesman, told reporters in front of the courthouse, according to the Times. "The air of uncertainty will now end."
The issue has been a sore spot in relations between the country's high court, which has said Zardari should be held accountable for his actions, and the administration, which says Chaudhry is abusing his position to achieve political objectives.
Law Minister Farooq H. Naek, who had recently reportedly traveled to Switzerland to discuss the matter, will draft the letter. The five-member court bench has given Prime Minister Ashraf a week to submit the letter. Zardari's coalition government will end its term in March.
Under Bhutto's second administration, the husband-and-wife team amassed a huge offshore fortune, including a massive estate in Surrey, UK; property in Dubai and elsewhere; and what authorities have alleged is a Swiss bank account holding $1.2 billion.
© Copyright IBTimes 2023. All rights reserved.
FOLLOW MORE IBT NEWS ON THE BELOW CHANNELS