Pakistan Conservatives Condemn Gay Rights Event At US Embassy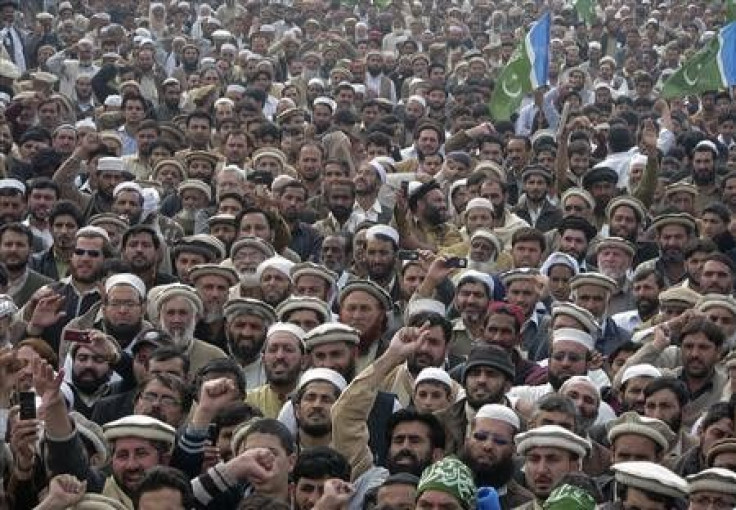 Conservative religious activists in Pakistan have condemned and protested a gay rights event last week sponsored by the US embassy in Islamabad.
At the "gay=pride" event at the embassy, the US deputy ambassador to Pakistan, Richard Hoagland, said Washington was committed to gay rights in the country.
I want to be clear: the US embassy is here to support you and stand by your side every step of the way, the embassy said in a statement.
"This gathering demonstrated continued US Embassy support for human rights, including LGBT rights, in Pakistan at a time when those rights are increasingly under attack from extremist elements throughout Pakistani society."
Members of Pakistan's largest Islamic party Jamaat-e-Islami (JI) described the event as a form of cultural terrorism."
Such people [homosexuals] are the curse of society and social garbage, JI said.
They don't deserve to be Muslim or Pakistani, and the support and protection announced by the US administration for them is the worst social and cultural terrorism against Pakistan."
Irate protesters in Karachi called the event "an assault on Pakistan's Islamic culture."
According to Dawn, an English-language Pakistani daily, Mohammad Hussain Mehnati, a top official with JI, told a rally: "We condemn the American conspiracy to encourage [bisexuality] in our country. They have destroyed us physically, imposed the so-called war on terrorism on us and now they have unleashed cultural terrorism on us."
Mehnati added: "This [event] shows [how] cruel America has unleashed a storm of immoral values on our great Islamic values, which we'll resist at all costs."
In Islamabad, the youth wing of JI, burnt a US flag and shouted "we are ready for jihad against the US."
A placard at that rally read: "Americans, we will not allow you to spread your vulgar and ugly civilization in Pakistan."
A spokesman for the group, Noorul Bashar, told Pakistani media:
"Through our peaceful rally we want to give message through the media that we will not allow these people (gays) to live here and they should be immediately deported out of Pakistan."
While Pakistan's constitution does not even address homosexuality, under the strict laws of Islamic Shariah, such acts are regarded as immoral and evil and can result in brutal punishment, including whipping, prison and sometimes death.
© Copyright IBTimes 2023. All rights reserved.
FOLLOW MORE IBT NEWS ON THE BELOW CHANNELS