Pakistan Foreign Minister Blasts U.S. for Haqqani Terror Link Accusations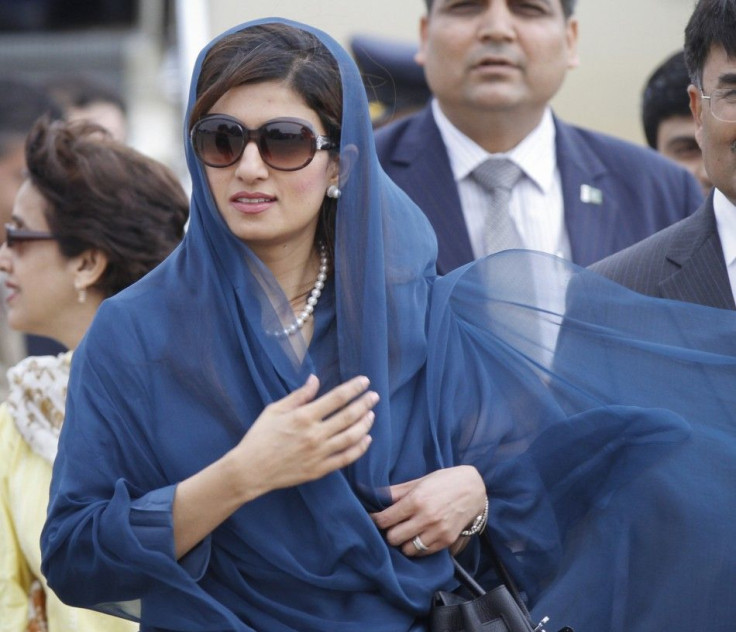 In a sharp rebuke against accusations by U.S. government officials that Pakistan's intelligence agency has close ties with the Haqqani terror network, Foreign Minister Hina Rabbani Khar told a New York City television channel that the Haqqani was once the "blue-eyed boy" of the U.S. Central Intelligence Agency (CIA),
Last week, the highest-ranking official of the U.S. military, Chairman of the Joint Chiefs of Staff Mike Mullen, openly alleged that Pakistani Inter-Services Intelligence (ISI) apparatus was explicitly connected with Haqqani, which has been blamed for attacks on Western targets in Afghanistan, including the American embassy in Kabul.
She defiantly rejected Mullen's charges.
"This is unsubstantiated," she told Al Jazeera in New York. "No evidence has been shared with us."
Khar demanded proof and warned that the U.S. was in danger of losing Pakistan as an ally in the war against terror is it continued to make such accusations.
Washington, however, has reiterated the allegations despite outrage from Islamabad.
U.S. Pentagon spokesman John Kirby insisted there was credible evidence that "the ISI continues to support and even encourages the Haqqanis to launch ... attacks."
In response, Khar severely criticized the CIA, which is believed to have engineered the commando assault on Osama bin Laden in Pakistan in May.
"If we talk about links, I am sure the CIA also has links with many terrorist organizations around the world, by which we mean intelligence links," she said.
"And this particular network [Haqqani], which the U.S. continues to talk about, is a network which was the blue-eyed boy of the CIA itself for many years."
Khar echoed recent comments by Pakistan Interior Minister Rehman Malik who stated: "The Haqqani network was trained and produced by the CIA."
However, despite all the vociferous rhetoric that has characterized the rapidly deteriorating relationship between Washington and Pakistan, Khar offered something akin to reconciliation.
"I just hope that we will be given a chance to cooperate with each other and the doors will remain open," she said.
But she ominously added: "I think we must not be tested more than we have the ability to bear."
© Copyright IBTimes 2023. All rights reserved.