Pakistan Reiterates Refusal to Attend German Conference on Afghanistan Future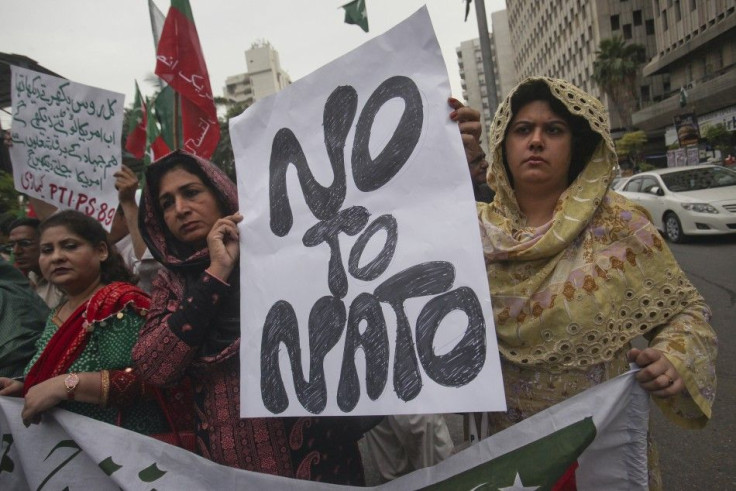 Pakistan has reiterated its staunch refusal to attend a conference in Bonn, Germany next week that will focus on the future of Afghanistan -- in retaliation for a cross-border raid by NATO forces that killed 24 Pakistani soldiers over the weekend.
Public fury against the killings -- which Islamabad has characterized as a 'deliberate and unprovoked aggression' -- has accelerated in the country, with protests in many cities,
"Of course it's the final word. Pakistan is not attending," a spokesman for the Pakistani foreign ministry told Reuters.
Foreign minister Hina Rabbani Khar herself told Pakistan's Dawn News television: "It is definitely not Pakistan's intention to work against the rest of the world. But the rest of the world also has to understand that if they have pushed Pakistan into this corner, violated red lines, then they have denied the basis of partnership."
Pakistan's absence from next week's parley raises fears that Taliban members will not be involved in any peace process, Dawn reported.
Meanwhile, prominent western officials, including German Chancellor Angela Merkel and U.S. Secretary of State Hillary Clinton, are urging Pakistan to reconsider their plan to boycott the meeting.
"Pakistan itself has a big interest in the Afghan conference being a success," Germany's foreign ministry spokesman Andreas Peschke told a news conference.
He added however that Islamabad has "not yet formally withdrawn from the conference."
Peschke also said that German Foreign Minister Guido Westerwelle has been in contact with Pakistani officials to persuade them to reconsider.
Clinton promised an investigation into the cross-border raid would be done in order to appease Islamabad.
Afghan President Hamid Karzai has also asked Pakistan to come to the table.
NATO troops are due to withdraw from Afghan soil by the end of 2014.
Separately, controversy over what really happened during last week's deadly raid is brewing. An unnamed Afghan official told the Wall Street Journal that the air strike was designed to protect NATO and Afghan troops who had come under fire from the Pakistan side of the border – a charge that Islamabad denies.
© Copyright IBTimes 2023. All rights reserved.