Palestinian Anger Spreads After Deadly Israel Raid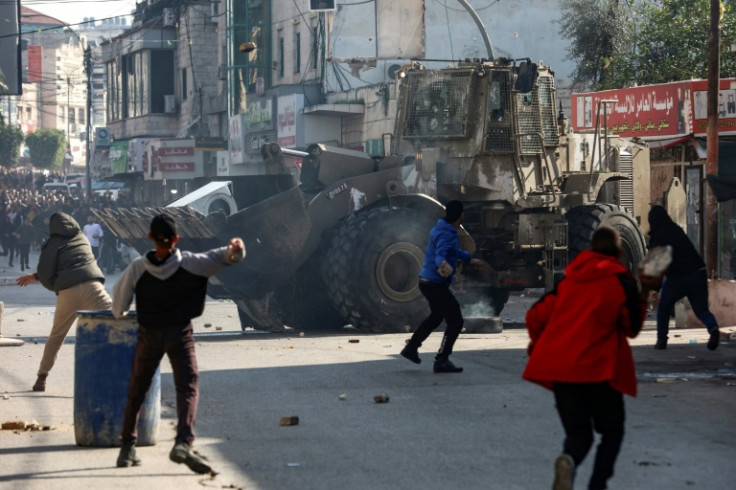 Before carrying out one of the deadliest West Bank raids in recent memory, Israeli soldiers reportedly snuck into Jenin refugee camp hiding in the back of a milk truck.
The operation, which Israel said targeted Islamists planning an attack, killed nine people and for Palestinians recalled the bloodshed of the second intifada or uprising between 2000 and 2005, when Jenin was plagued by fighting.
Analysts have warned of more violence to come, after the deadliest year in the West Bank since the UN started tracking the death toll in the occupied territory in 2005.
According to Jihad Abu Kamal, a Jenin resident and self-described member of the Al-Aqsa Martyrs' Brigades armed group, a dairy truck enters Jenin refugee camp at the same time every morning to deliver milk.
"They tried to surprise us with it," the 35-year-old told AFP, referring to multiple accounts from witnesses who said Israeli forces entered undercover in the back of the vehicle.
A local armed group released video purportedly showing the truck used by the Israelis.
Israel has said the target of the raid was a group of Islamic Jihad fighters hiding in a house near a hospital, some of whom shot at troops during the raid.
Among those killed, according to Palestinian officials, was a 61-year-woman named Majeda Obeid.
Her daughter, Kefiyat Obeid, told AFP that after morning prayers her mother looked out her window as gunfire rang through the street when she was shot in the neck.
The Israeli army has said it was looking into reports of additional casualties beyond "armed suspects."
Israeli forces withdrew from the camp before midday.
When the fighting ended, 23-year-old Fadi Sabbarini said he ran into the targeted house to see if he could help.
"There were two bodies on fire, I put out the first one, but they both were badly charred," he told AFP.
"A third man's brains were spread across the wall," he added, pointing to bloody smears inside the front entrance.
Such scenes are not new to residents of Jenin. The camp has long been home to Palestinian fighters from various armed groups, and a frequent target of Israeli raids.
Following a series of deadly attacks inside Israel last year, Israeli forces raided Jenin before dawn on a near daily basis.
Fighters are increasingly trying to draw Israelis into combat inside the camp, said Tahani Mustafa, West Bank analyst at the International Crisis Group think-tank.
"It's part of a broader strategy we are seeing with these armed groups," she told AFP.
"They are luring Israel into these sorts of battle grounds. Now you're actually seeing Israel having to confront these groups on their own turf."
She forecast that the violence would continue to escalate, as Palestinian anger over the repeated Israeli raids deepens and frustrations mounts with the Palestinian Authority, seen by many as an Israeli pawn.
The raid "is going to fuel the frustration and anger they are already feeling towards the PA and the Israelis."
The PA announced late Thursday that it was severing security coordination with Israel for the first time since 2020, a move condemned by Washington days before Secretary of State Antony Blinken is due in the region.
Abu Kamal told AFP Jenin felt like a community under siege.
"The atmosphere is very tense, there is resentment against the occupation, and the crimes it has committed," he said.
"It is as if every household in the camp has been targeted."
Israeli security officials have said the army's incursions into West Bank towns and cities are essential to averting attacks on Israeli civilians.
Defence Minister Yoav Gallant said the group targeted in Thursday's raid "planned to conduct a terror attack in Israel".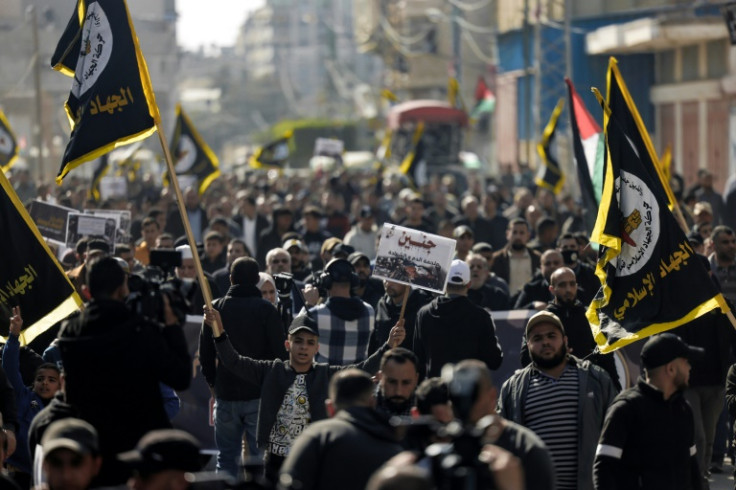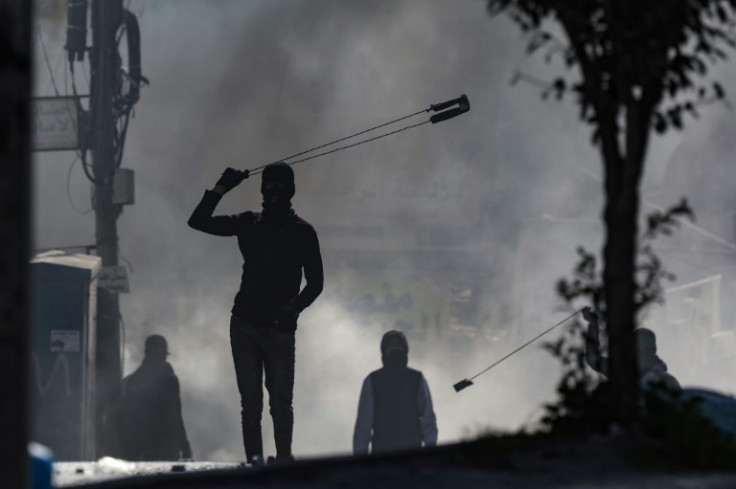 © Copyright AFP 2023. All rights reserved.