Palestinian Man Reaches 125th Birthday; Despite Poverty, Displacement And Violence, Arabs In Gaza, West Bank Have Long Lives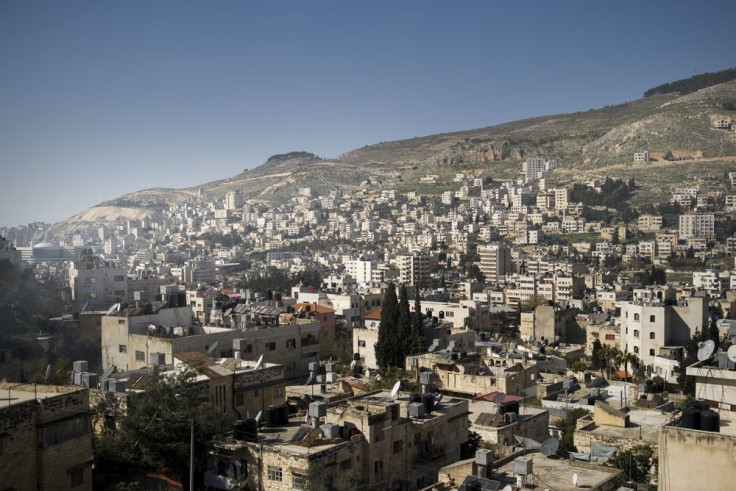 A Palestinian man named Rajab Al Toum recently reached a monumental milestone – he celebrated his 125th birthday in his hometown of Jabalia, just north of Gaza City. Al Toum, who was born in 1889 when the decaying Ottoman Empire ruled much of the Middle East, attributed his enormously long life partly to eating vegetables and avoiding red meat, reported Al Bawaba, an Amman, Jordan-based newspaper. "Regarding my health, I still feel healthy," Al Toum, allegedly one of the oldest people on earth, said. "I eat only healthy food such as olive oil, milk, brown bread, vegetables, fruit, and rabbit meat." He added: "Don't trust red meat."
Al Toum explained to Al Arabiya News, a Saudi-owned publication, that he consumes olive oil and thyme, a medicinal herb, every morning for breakfast and rabbit meat for lunch every day. He also said that "ghee" – a kind of clarified butter that is typically associated with India – forms an important part of his daily diet. Emirates 24/7 News reported that Al Toum believes he may actually be the oldest person on earth and would like to be so recognized in the Guinness Book of World Records.
Over the span of his immense life, Al Toum has observed a bewildering array of historical events and foreign powers come and go – from Ottoman Turks (for whom he fought during World War I as a young man) to the British to the Egyptians to the Israelis and now, Hamas, the fundamentalist Islamic militant group that governs his native Gaza. Al Arabiya reported last year that Al Toum reminisced about how during his youth he could travel around the Middle East (between Turkey, Lebanon, Syria, Jordan and even as far away as Libya) without carrying any passports or identity papers. He also evinced a melancholy longing for what he claimed was a peaceful past under the Ottoman Turks. "Under the Ottomans, everything was free," he told Al Arabiya. "We used to work in agriculture and grow berries, peaches, grapes, sell and eat [them]."
Al Bawaba noted that Al Toum returned to Gaza following the Ottomans defeat in the First World War and had four sons and five daughters. His extended family now numbers some 370 people. "I have 300 grandchildren and I cannot remember all their names," he bragged to Al Arabiya news. Emirates News noted that at some point during his early manhood Al Toum also worked in the Mediterranean port of Haifa and in the Negev desert town of Beersheba (now both in the modern state of Israel) before settling down in Gaza as a farmer.
Under British mandate rule (which governed what is essentially now Israel and parts of contemporary Lebanon and Syria from 1922 to 1948), Al Toum said he was involved in the insurgency. "I was with them [the Palestinian revolutionaries] and I had a gun; I knew how to carry it and shoot," he told Al Arabiya. "We used to go at night and destroy bridges used by [British] occupiers." In 1948, when Al Toum was almost 60 years old, he witnessed the expulsion of hundreds of thousands of his fellow Palestinians from their homes by military forces of the brand-new state of Israel. (He quipped that many Arabs kept their house keys thinking their displacement would only be temporary.)
The Turkish Anatolian news agency noted that Al Toum, a devout Muslim, now spends his days reading the Holy Quran and watching news on television, adding that a seemingly endless stream of reports of violence and killings in Arab countries distress him greatly. Al Toum also had some simple advice for his huge family and for Palestinians as a whole. "Protect your land, the way you protect your wife and children, and work in agriculture as this will encourage you to preserve your land and defend it," he told Al Arabiya.
While Al Toum may represent an extreme case, life expectancies across the Arab world, including for the Palestinians in Gaza and West Bank, are quite high by Western standards. Al Bawaba reported that the Middle Eastern climate, food and the tendency to rise early (for prayers) lend themselves to promoting good health and long life, despite rising rates of obesity, high rates of smoking and stress arising from periodic violence.
With respect to the Palestinians specifically, the Palestinian Central Bureau of Statistics (PCBS) reported that Palestine has witnessed improvements in life expectancy over the past two decades. Indeed, expectancy has increased about five to seven years over the past two decades, PCBS noted -- from 67 years in 1992 to 71.5 for males in 2013; and from 67 to 74.4 for women over that same span. By 2015, Palestinian life expectancy is expected to reach 72 for males and 75 for females. These figures are slightly below the corresponding rates for regional peoples. According to the CIA World/Factbook, the average life expectancy in Israel is 81.2 years, while for neighboring Arab countries, the figures are 80.3 in Jordan (a nation with a Palestinian majority population); 78.2 in Qatar; 77.5 in Kuwait; 75.5 in Lebanon, 75.1 in Syria; and 74.6 in Saudi Arabia.
Despite these Western-quality longevity figures, elderly Palestinians are beset with problems. Among other things, PCBS noted that more than half (54.8 percent) of elderly Palestinians have not completed any education – the figure for old women was as high as 71.1 percent as of 2012. Moreover, more than one-third (37.7 percent) of all Palestinians in Gaza and West Bank are illiterate. Also, data from the Palestinian Family Survey for 2010 revealed that 70.7 percent of the elderly (those aged 60 and over) are infected with at least one chronic disease.
A shockingly large portion of elderly Palestinians smoke – including 30.9 percent of males. In addition, more than one-fifth of the elderly lived below the poverty line in 2011 (with poverty rates in Gaza roughly double of those found in the West Bank).
At any rate, Al Toum has already lived 50 years beyond current expectancy rates for his people, and perhaps as much as 70 years beyond what might have been expected when he was born.
(Note: Photo of West Bank provided by Shutterstock.com)
FOR FREE to continue reading
✔️ Unlock the full content of International Business Times UK for free
offer available for a limited time only
✔️ Easily manage your Newsletters subscriptions and save your favourite articles
✔️ No payment method required
Already have an account?
Log in
© Copyright IBTimes 2023. All rights reserved.