Panama Papers Highlights Links Between Oil And African Leaders, Businessmen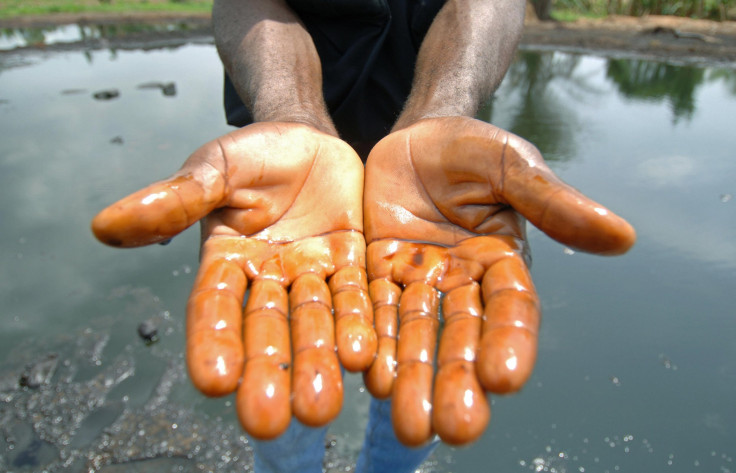 What do an Angolan minister, a Congolese politician, a Nigerian governor and the nephew of South Africa's president all have in common? They all have ties to oil money and are among those implicated in the so-called Panama Papers leak.
More than 11.5 million documents from Panama-based law firm Mossack Fonseca were released Sunday by the International Consortium of Investigative Journalists and German newspaper Süddeutsche Zeitung, revealing how the super-rich use offshore tax havens to hide their wealth. In Africa, the law firm allegedly helped establish shell companies and offshore accounts for global power players from more than a dozen nations, including at least four business and political leaders with links to oil. The historic data leak has drawn attention to something watchdog groups have sounded the alarm on for years: corruption within the lucrative oil industry across a continent that loses nearly $50 billion every year in illicit financial outflows.
"While just having a company in Panama does not necessarily mean wrongdoing, the data released reinforces the suspicions on rulers and their close associates with close ties with the oil sector," said Lucas Olo Fernandes, regional coordinator for Central Africa at Transparency International, a global anti-corruption watchdog. "This leak is almost confirming our worries."
The names of some of Africa's elite are listed within the millions of pages leaked from Mossack Fonseca. From public officials and oil chiefs to the relative of a prominent African leader, some allegedly sheltered their riches offshore to avoid tax or launder money. They enjoyed lavish lifestyles of collectible cars and expensive homes while millions of other Africans face poverty and famine.
In Angola, José Maria Botelho de Vasconcelos' offshore use dates back to his first term as petroleum minister between 1999 and 2002. Mossack Fonesca's records show that on March 6, 2002, Botelho de Vasconcelos was listed as one of two individuals who had power of attorney for Medea Investments Limited, a company that was founded in 2001 in the tiny Pacific island nation of Niue and valued its own capital at $1 million. The company moved to Samoa in 2006 and became inactive in 2009, according to the leaked data.
Around the same time Medea Investments shut down, Botelho de Vasconcelos was again appointed to the oil portfolio following Angola's parliamentary election in September 2008. He also served as president of the Organization of the Petroleum Exporting Countries in 2009. Botelho de Vasconcelos has not yet released a public statement regarding the leak.
Angola is the second-largest oil producer in Africa, pumping out 1.8 million barrels per day, according to 2014 data from the U.S. Department of Energy. Activists say the oil riches line the pockets of Luanda's few elite and bypass Angola's poor masses, though the Angolan government denies any corruption.
"The oil sector is very opaque," Fernandes said in a telephone interview Monday. "There are lots of links that are being confirmed just by this leak, and it's only one firm in Panama where information has been leaked."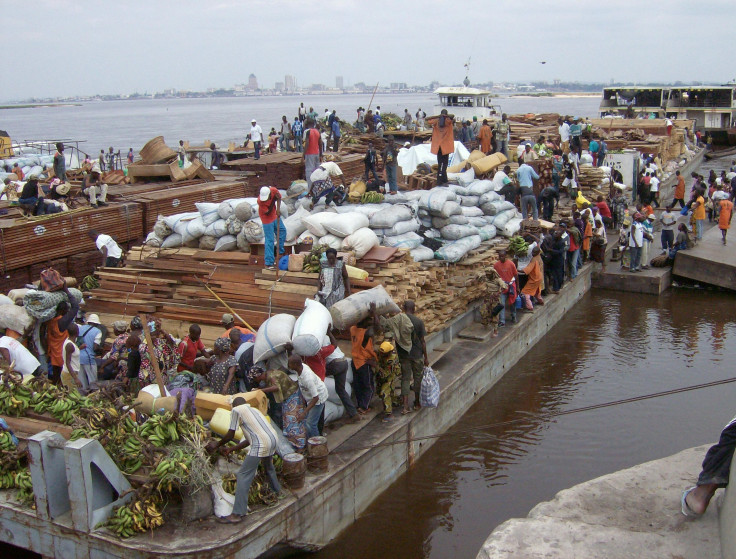 In the Republic of Congo, the leaked data shows that Bruno Jean-Richard Itoua held power of attorney for two offshore companies in 2004, while he was energy adviser to President Denis Sassou-Nguesso and director-general of the National Oil Company of Congo, or SNPC, which contributes more than 70 percent of government revenues. One firm, Denvest Capital Strategies Inc., was established in the British Virgin Islands while the other, Grafin Associated SA, was based in Panama. These companies were inactivated in 2006 and 2007, respectively, according to Mossack Fonseca's records. Itoua has not yet publicly responded to the Panama Papers.
Just before he was listed as power of attorney for the two companies, Itoua was linked to a massive diversion of state oil funds that emerged in 2003. One of Congo's creditors, Kensington International Ltd., a U.S. fund registered in the Cayman Islands, filed a lawsuit two years later, accusing Itoua and the SNPC of conspiring to "divert oil revenues ... into the pockets of powerful Congolese public officials." But Kensington International dropped the case after a U.S. federal appeals court ruled in 2007 that American courts did not wield jurisdiction over the lawsuit against SNPC because it was a state-owned agency.
In Nigeria, James Ibori, the jailed former governor of oil-rich Delta state, was named in the leaked data from Mossack Fonseca. The Panama-based law firm was the registered agent of four offshore companies connected to Ibori, including Stanhope Investments, which was founded in Niue in 2003. The ex-governor has not yet released a public statement on the leaked data.
Ibori, who served as Delta state governor from 1999 to 2007, was sentenced by a London court to 13 years in prison on money laundering and fraud charges in 2012. He admitted to using his political position to unlawfully obtain and divert up to $75 million out of the West African nation through a network of offshore companies to support his lavish lifestyle that included six houses in London and a fleet of Bentleys, Mercedes and Range Rovers. One of the offshore companies, Stanhope Investments again, was used to open a Swiss bank account through which money was channeled to buy a $20 million private jet, according to the Panama Papers.
"I think we knew this was kind of prevalent," said Jonas Moberg, head of the secretariat at the Extractive Industries Transparency Initiative, a global body that maintains a standard for governance and transparency in oil, gas and mineral resources. "Some of the names, if the Panama Papers are proven right, are deeply disturbing."
Nigeria is Africa's largest oil producer, and allegations of corruption and mismanagement of funds within the lucrative industry are nothing new. A report published last summer by the National Resource Governance Institute, a global governance watchdog in New York, revealed that Nigeria's state-run oil firm has increasingly withheld large sums of money from government coffers. The Nigerian National Petroleum Corporation has failed to remit about $12.3 billion from the sale of 110 million barrels of oil over 10 years. Nigerian President Muhammadu Buhari has made reforming the NNPC a top priority since he took office last year.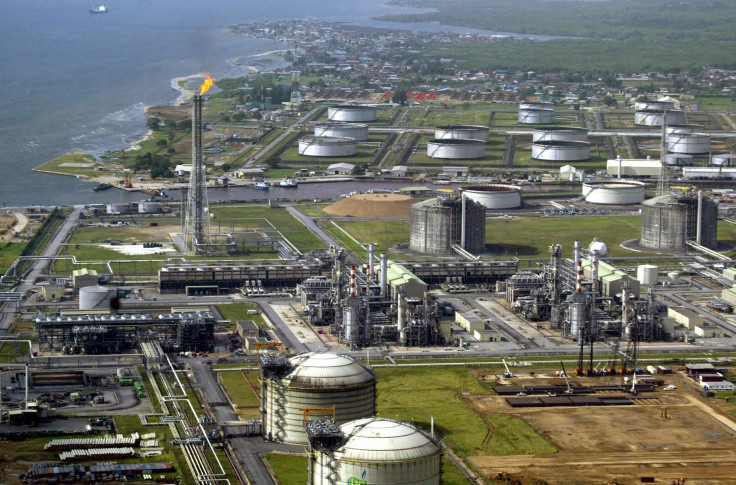 And in South Africa, the nephew of embattled President Jacob Zuma was listed in the tranche of documents leaked from Mossack Fonseca. Clive Khulubuse Zuma was authorized to represent Caprikat Limited. The British Virgin Islands-based firm was one of two offshore companies that controversially acquired oilfields in the Democratic Republic of Congo in a 100 million rand ($6.8 million) deal in 2010. The mining magnate, who reportedly owns countless cars and enjoys expensive Cuban cigars, has denied holding any offshore accounts.
"Khulubuse does not, and has never held any offshore bank account," his spokesman Vuyo Mkhize told News24 in South Africa.
Oil has less of an impact on Africa's most industrial economy, which is built on gold and diamond mining. But the South African government is no stranger to scandal. Khulubuse Zuma's uncle, the sitting president of South Africa, is embroiled in allegations of corruption and cronyism. Parliament is slated to debate a motion to impeach Zuma on Tuesday, after the country's highest court ruled he violated the constitution when he failed to repay millions of dollars in state spending on his private home. There are also reports that the Guptas, an influential Indian-origin business family with close ties to Zuma, had offered to arrange Cabinet posts for South African politicians.
Some African nations have implemented reforms in recent years to improve governance and transparency in oil industries. The new 2016 EITI Standard requires its 51 implementing countries, which includes Nigeria and the Republic of Congo, to disclose the identities of those who own and profit from their oil, gas and mineral resources. But other African countries still lack the mechanisms to investigate corruption and international law on beneficial ownership, in which an individual or group enjoys the benefits of ownership of a security or property even though the legal title is in another name, making closing loopholes even more difficult.
"To some extent, the Panama Papers is one of those great revelations that will further increase efforts to try to sort this out," Moberg said in a telephone interview Monday. "They lift the political motivation and determination."
© Copyright IBTimes 2023. All rights reserved.