Papa John's May Have To Close Hundreds Of Stores Because Of Financial Woes, Analyst Says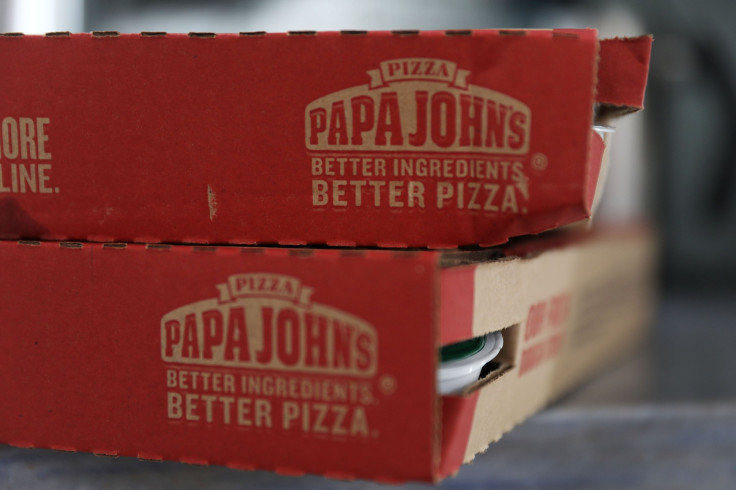 Troubled pizza franchise Papa John's (PZZA) may have to shutter hundreds of its stores if the company fails to increase its profits, according to an analyst.
Per CNBC, citing Stifel analyst Chris O'Cull on Thursday, the pizza company's same-store sales continue to fall in the third quarter. Cull posits that because of that reason, Papa John's may have to close 150 to 250 locations in non-core markets in the West Coast and Northeast over the next six months if things don't improve.
"We are surprised the company's aggressive promotions the past several weeks have not curtailed the sales declines, and we believe if the trend persists that it could lead to accelerating store closures during the next six months," O'Cull wrote in a research note.
As of July, same-store sales have gone down 10.5 percent. As for the third quarter, same-store sales were estimated to be down 10 to 11 percent, according to O'Cull. He adds that Papa John's could close additional stores if remaining locations looking to make up the difference are forced to raise commissary prices.
"We concede new branding, marketing and value efforts, which are expected to debut in the [fourth quarter], could help stabilize the fundamentals, thus limiting the need for some franchisees to close units," O'Cull said. "There is also the possibility management could extend franchisee financial assistance measures to next year."
News of Papa John's financial woes comes following the resignation of the company's founder and CEO John Schnatter in July after admitting to uttering a racial slur on a May conference call. He then caused a stir in November 2017 after he partly blamed NFL players protesting during the national anthem for a decline in company sales.
Additionally, Papa John's executive Timothy O'Hern told the pizza company on Wednesday that he was retiring. He became president of the company's international division in May, CNN reports.
Papa John's was started in 1984 in Jeffersontown, Indiana, and has since opened 5,000 locations with an annual revenue of over $1.7 billion.
Shares of the Papa John's company fell almost 1 percent to $45.99 in midday trading on Friday.
© Copyright IBTimes 2023. All rights reserved.