Paris Attacks, Beirut Bombings Signal An Awakening Of ISIS Sleeper Cells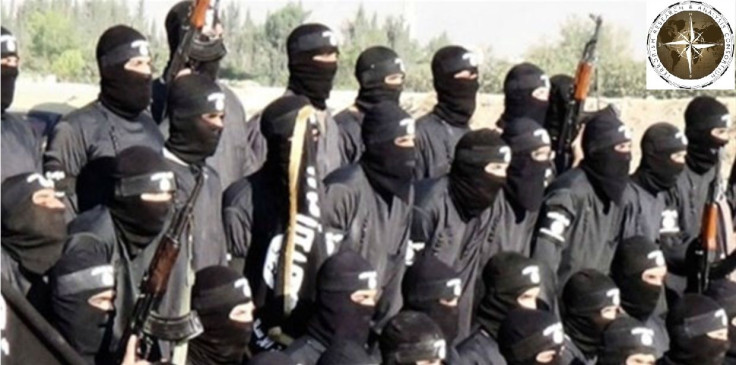 BEIRUT -- In the past three days, the Islamic State group has claimed the lives of nearly 200 people and injured hundreds more in a double-bombing in Lebanon and at least six simultaneous attacks in France -- two of the largest attacks outside its so-called caliphate in Iraq and Syria. The attacks can mean only one thing: The group's sleeper cells have been activated.
Since it declared itself a so-called caliphate in June 2014, the group -- also known as ISIS or ISIL -- has warned of attacks on its enemies outside Iraq and Syria using sleeper cells. Yet until this week, ISIS was not able, or not willing, to stage such a spectacular attack outside the territory it holds, opting instead to encourage its supporters to carry out independent, lone-wolf operations. The shift in strategy opens a global front in the battle against ISIS, making it much harder to defeat.
"The change is that ISIS is now emphasizing disruptive terror attacks in the wider world far more than it was before. This is an operational shift that will have strategic implications," said Harleen Gambhir, an analyst at the Institute for the Study of War in Washington. "It is the most dangerous course of action that we assessed ISIS could take, because it is the most disruptive to the world order."
The morning of the attacks in Paris, President Barack Obama told Americans the ISIS threat had been "contained." After a more than a year of airstrikes from a U.S.-led coalition, the start of the Russian air campaign in Syria and the Kurdish offensive to retake Iraq's Mount Sinjar this week, ISIS has indeed seen major blows to the territory it currently holds.
'Trying To One-Up AQ'
Until this week, any large-scale, sophisticated attack like the one in Paris would have been considered the work of al Qaeda. In January, al Qaeda in the Arabian Peninsula claimed responsibility for the attacks at French satirical newspaper Charlie Hebdo. Al Qaeda's main focus is attacks on the West while ISIS' main priority was to expand its so-called caliphate.
But now, as ISIS loses ground in Iraq and Syria, "it's almost trying to one-up AQ on spectacular attacks," Gambhir said.
This isn't an indication ISIS is growing significantly stronger, but rather it is becoming more effective at using the resources at its disposal. The attacks in Paris are an indication ISIS has moved away from its previous call for independent, lone-wolf attacks and is now operating under a directive from ISIS leadership that has been passed down to foreign terror networks that it wants to carry out spectacular attacks on its enemies abroad.
For years ISIS has been tapping into and creating a widespread network of terror cells that span the globe. Members are generally trained and ready to act to their leaders' command -- not unlike a reservist soldier. Today, ISIS sleeper cells are made up of local supporters, fighters who had trained with ISIS and returned home, and foreign militants who have been sent to plan and help carry out attacks.
France has a long history of terror networks linked to al Qaeda, but it also has a large number of fighters who left to train with ISIS. More than 1,000 French citizens have gone to fight in Iraq and Syria, and "more than half of the travelers were unknown to the French intelligence services prior to their departures," according to a report published by the Jamestown Foundation.
Many of these fighters are linked to terror networks within France, and some have returned home to help them carry out attacks on French soil as soon as they receive the command to launch an operation. For this reason, France's participation in the U.S.-led coalition against ISIS militants in Iraq and Syria may not do much to curb attacks within the country.
"The fight against ISIS outside France has to happen in tandem with much better capacity in identifying and stopping ISIS terrorists that are already on French soil," said Alex Vatanka, an expert at the Middle East Institute. "They will try and strike again."
In fact, residents of Paris were not surprised ISIS was behind Friday's attacks. After all, it has a history of terror in the city. In January, an ISIS-linked man took more than a dozen hostages, killing four, at Hyper Cacher, a kosher supermarket in Paris. The attack came a day after the shootings at Charlie Hebdo.
"I wasn't very surprised, everyone immediately thought about Charlie Hebdo. All the media did was confirm it was them [ISIS]," Paris resident Lucie Legrand told International Business Times.
Ramping Up Its Presence
ISIS has been ramping up its presence outside Iraq and Syria for the last few months, suggesting the beginning of a campaign of sophisticated, foreign attacks. In January, IBT reported ISIS formed the Anwar al-Awlaki Battalion, a unit composed solely of English-speaking foreign fighters whose purpose is to plan and execute attacks in English-speaking countries. Fighters in this unit were slowly being sent back to their home countries, according to anti-ISIS activist group Raqqa Is Being Slaughtered Silently.
Lebanon has also recently seen an influx of ISIS members. Last week, the Lebanese army arrested a man with ties to an ISIS cell that allegedly had plans to establish an ISIS state in northern Lebanon.
Two weeks before the deadly twin bombings in Beirut's southern suburbs Thursday, Lebanese General Security arrested two ISIS-linked men who were plotting a series of suicide bombings on Shiite targets, particularly those controlled by the Lebanese Shiite group Hezbollah.
"We are worried that under the Russian bombardment, ISIS will make a base in Lebanon like they did in Syria," a senior Hezbollah official told IBT. "We keep eyes on Syrians who come through Turkey."
The scale of devastation from this week's attacks in Beirut and Paris is staggering, but experts say the attacks are just the beginning of a new front in the war on ISIS.
"ISIS learns from its successes and this will be considered a success," Gambhir said.
© Copyright IBTimes 2023. All rights reserved.