Facebook Safety Check Helps Parisians, Company Responds To Those In Beirut Asking, 'Why Not Us'
BEIRUT -- It had been more than two hours since Daniel Scheck had first learned of the attacks in and around Paris Friday night. Shortly before that moment, he had been cheering at the soccer match in the Stade de France stadium outside the city with 80,000 others.
Now, the 24-year-old student was back at home and in front of his laptop, browsing Facebook to check in on friends and monitor the news. After refreshing his News Feed Saturday at about 1 a.m. local time, Scheck spotted a message at the top that read, 'Are you OK?' He clicked through the steps to use the social network's Safety Check feature, which would then send a push notification to his friends on Facebook that he was in the area and safe.
Facebook's Safety Check isn't brand-new. The tool was introduced in October 2014, building on a system the company's engineers in Japan created after the 2011 earthquake and tsunami that was called Disaster Message Board. Since Safety Check's official release, Facebook has deployed it five times -- following the earthquakes in Afghanistan, Chile and Nepal, Tropical Cyclone Pam in the South Pacific and Typhoon Ruby in the Philippines -- all this year.
But its deployment Friday was a first for Facebook. The five previous times it had been used were all associated with natural disasters. The Paris attacks were anything but natural, encompassing multiple acts of terrorism. "I was worried about people and, instead of calling one by one, it was really easier to see if the people that I care for were OK," Silvia Lazzani, a classmate of Scheck's, told International Business Times.
The relief that Facebook provided had people in other regions -- frequently faced with acts of terrorism and human-created disasters -- craving for such a tool. George Jarrtyan, a bartender in Beirut, said that he felt as though attacks in his country were often treated with less importance than those in the West.
"My guess is that it is very disrespectful that we are in this country even neglected by Facebook. At the end, we are all humans and we deserve to have the same luxury in letting our friends know that we are OK," Jarrtyan told IBT in Beirut.
Paris was the first test of Facebook Inc.'s Safety Check role in helping improve quick communication during acts of terrorism. The company said in a statement Saturday afternoon: "Safety Check is a relatively new feature and until yesterday we had only activated it in the wake of natural disasters. The product will continue to evolve as we learn more about how it's used during different crises. We hope to never be confronted with a situation like this again, but if we are, we are of course open to activating the tool given how reassuring it has been for people in Paris."
Connecting The World
Just a day before the attacks in Paris, the Islamic State group claimed responsibility for a double bombing in a busy civilian marketplace in Beirut that killed at least 43 people and injured roughly 240 more. This was the first bombing in the area, considered to be a stronghold of the Lebanese Shiite Muslim group Hezbollah, in more than 10 months.
In the minutes after the bombing in Beirut, many here took to Facebook or their cellphones to find out whether loved ones were safe. But, as was the case in most past bombings in Beirut, the affected area lost mobile-phone and 3G connectivity for as long as an hour after the attack, making it impossible to check in with loved ones over the phone.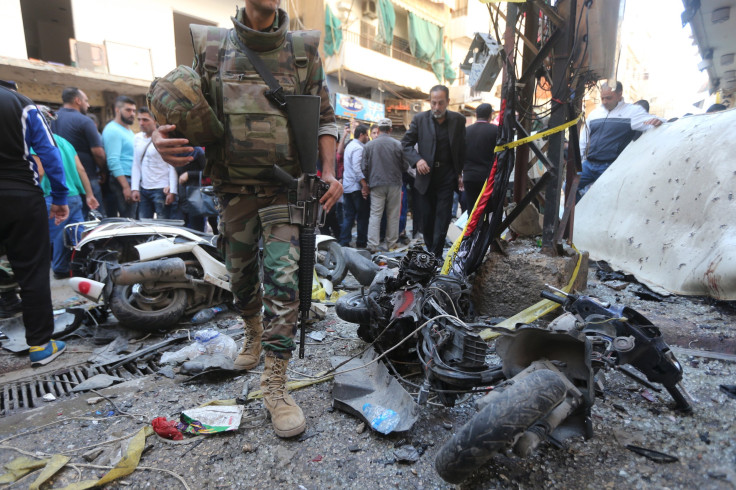 In Beirut, the Facebook check-in "would certainly benefit families. It would be good to know if your relative or your friend is safe or even alive," Megerdich Avedanian, a Beirut resident who works at a music venue, told IBT. After the bombing, he spent more than an hour attempting to contact a friend who lived in the area.
Avedanian recognized that because of connectivity issues, some people close to the attacked area would not be able to use Facebook so "it doesn't benefit 100 percent, but still, as a country, the population should have had the option to check in safe in Lebanon."­­
Many who lived in the vicinity of the blast even risked their lives searching for family and friends.
After the first blast hit Bourj al-Barajneh in Beirut's suburbs Thursday, 30-year-old furniture salesman Ali Nasser rushed out of his shop toward the scene, searching for his mother and sisters who live in the area. Less than four minutes later, a second suicide bomber detonated his explosive belt about 30 yards from the original blast. The pressure sent Nasser flying into a nearby wall and shrapnel into his kneecap.
"I saw death coming with my own eyes," Nasser told IBT from his bed in Beirut's Sahel General Hospital.
Despite his injury, Nasser walked for 10 minutes away from the blast, fearing another one, before collapsing on the street. His cousin, who also lives in the area, found him and brought him to the hospital where he had to have surgery.
Thankfully, Nasser's family was unharmed, but he didn't find that out until more than an hour later.
This may have been the first bombing in Beirut in 10 months, but last year Lebanon saw at least 17 bombings, most of them in the city's southern suburbs.
Despite the numerous attacks in Lebanon, many Beirutis feel their city garners much less support from the international community than Paris does.
"The whole world, with no exceptions, will be more interested about Paris than Lebanon: After all, it's an Arab country," Avedanian told IBT.
Supporting Paris
Facebook's communications team expressed concern about the events in Paris through an emailed statement, and its executives publicly posted their support on their Facebook pages.
"We are shocked and saddened by the events unfolding in Paris," a Facebook representative said in the statement. "Communication is critical in these moments both for people there and for their friends and families anxious for news. People turn to Facebook to check on loved ones and get updates, which is why we created Safety Check and why we have activated it today for people in Paris."
Facebook CEO Mark Zuckerberg posted about his company activating Safety Check: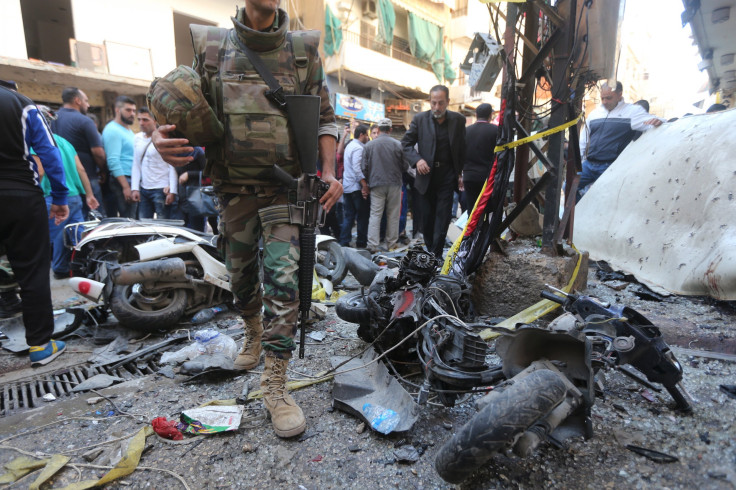 Facebook Chief Operating Officer Sheryl Sandberg shared Zuckerberg's post and added, "Thinking of everyone in Paris at this terrible time -- and mourning the loss of innocent lives."
At 9 a.m. PST (6 a.m. EST), Zuckerberg added a Paris flag filter to his profile picture, a tool the site released earlier Saturday. Sandberg had done the same to her profile picture at 1 a.m. PST. Similar filters have been used in the past, such as after the U.S. Supreme Court's landmark decision on same-sex marriage.
It's The Start
Facebook's leadership has previously answered questions about the uses of Safety Check. On Zuckerberg's post announcing it last year, company researcher Omid Farivar asked: "Mark, can you clarify on whether this is only for natural disasters? What about other emergencies that may necessitate use of this awesome new feature?" And Zuckerberg replied, "We're starting with natural disasters and then we'll expand to more types of issues over time."
As of Saturday, Facebook has gone beyond natural disasters and added acts of terrorism to the type of issues that may call for the deployment of this feature. "I didn't sleep well last night, so I was checking Facebook and Twitter like crazy so at 5:30 a.m. I saw that my friends had checked themselves in so I did too," Tory Trombley, a student in Paris, told IBT.
At Facebook, the operation of Safety Check requires engineers and communicators, who are overseen by the company's Social Good team. In September, the firm announced the new effort, created at Zuckerberg's request and led by Naomi Gleit.
"Mark said, 'I have another more important thing for you to work on.' And that was Social Good. He really wanted to create a team that was just focused on how can we do the most good," Gleit told Mashable.
That small team is now helping call the shots of how and when to turn on Safety Check, among other tools. There's a list of criteria Facebook employed during its first five uses, which includes how many people were affected, whether they on the social network and the duration of the disaster. The company also needs to choose when to turn off Safety Check, which in the previous cases was 24 hours. For areas in ongoing crises such as war zones, that time limit could be confusing.
For Scheck, his use of the tool may have come "way too late," he said. By the time he had gotten home safe, he had already posted: "Since I'm getting some messages: Yes, I am in the Stadium and I'm alright. 2 explosions" on Facebook and had made several phone calls and texted friends.
For Trombley, the activation -- and simple process -- made her willing to follow the steps. Indeed, she had used Safety Check nearly four hours after it first launched after receiving notifications from other friends in the area. "Facebook Safety Check was a good tool for my Facebook friends, people I may not have contact with so much ... but I mostly texted/called/emailed all of the people closest to me," Trombley said. "I was able to see how many of my abroad friends were in Paris, though."
Alessandria Masi reported from Beirut, and Kerry Flynn reported from New York.
© Copyright IBTimes 2023. All rights reserved.