Paris Attacks Drag Down French Private Sector Growth, Eurozone Economy Gathers Steam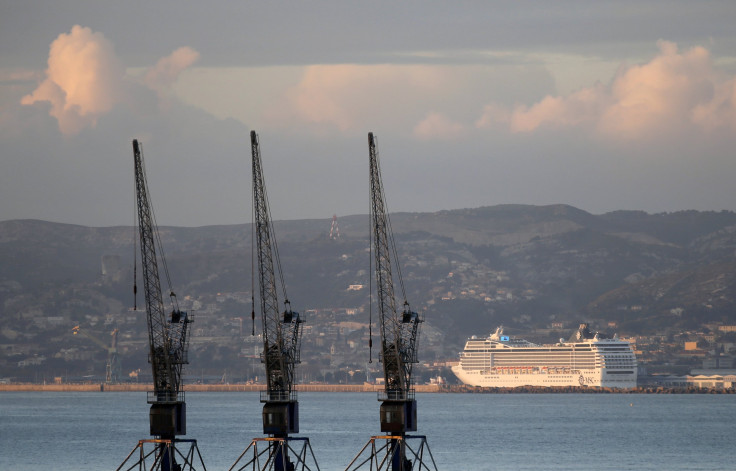 Initial signs that the deadly Paris attacks have caused economic damage in the country emerged Monday, with the release of the financial information company Markit's Purchasing Managers' Index (PMI) for France. While data for the 19-nation eurozone showed a faster-than-expected growth in the region's private sector -- which reached its highest level in four-and-a-half years -- growth across France's private sector hit its lowest level in three months.
Markit's Flash France Composite Output Index , which measures the overall activity in the manufacturing and services sector, dropped to a three-month low of 51.3 in November, from 52.6 in the previous month. Any reading over 50 indicates growth.
"Both manufacturers and service providers signaled weaker increases in activity during November. In each case, growth was modest and the slowest in three months. Some service providers reported that the terrorist attacks in Paris had negatively impacted on activity," Markit said, in a statement released Monday.
Business expectations in the French service sector also remain subdued. According to Markit, "while some firms cited the securing of major contracts and launch of new services as factors likely to support activity growth over the next 12 months, others pointed to a drop in confidence following the Paris attacks."
"Longer-term economic impact following the attacks remains uncertain," Jack Kennedy, senior economist at Markit, added.
The survey was conducted from Nov. 12 to Nov. 20, with most of the responses received after the attacks on Nov. 13, which killed 130 people.
The slowdown in eurozone's second largest member contrasted sharply with the economic indicators of the eurozone as a whole, which recorded its strongest expansion since May 2011.
The Flash Eurozone PMI Composite Output Index rose to 54.4 in November, from 53.9 in October, suggesting that the eurozone economy has gathered fresh momentum after its third-quarter slowdown. However, heightened insecurity following the Paris attacks, as well as tighter border controls that are now being mulled across Europe, could still slow trade in the region in the coming months.
"With recent comments from ECB [European Central Bank] chief Mario Draghi highlighting how the central bank remains disappointed with the strength of the upturn at this stage of the recovery, November's slightly improved PMI reading will no doubt do little to dissuade policymakers that more needs to be done at their December meeting to ensure stronger and more sustainable growth," Chris Williamson, chief economist at Markit, said, in a statement.
Last week, the ECB chief declared that "we will do what we must" to aid recovery in the region and boost inflation, which, despite a massive stimulus program, has stubbornly persisted at levels way below the 2 percent target. Investors and analysts are now all but certain that the ECB will, during its December meeting, announce an expansion or extension of the 1.1 trillion-euro ($1.2 trillion) quantitative easing plan.
© Copyright IBTimes 2023. All rights reserved.