Paris Attacks: Prolonged Impact On Global Stock Markets 'Unlikely'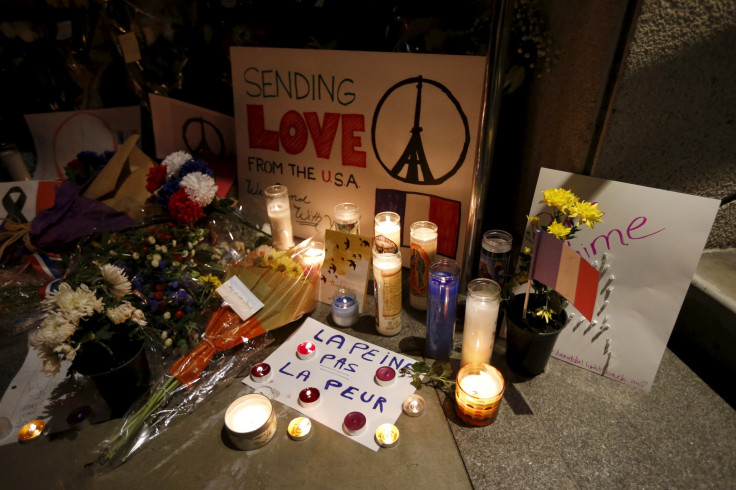 There could be short term sell-offs when markets open Monday in the wake of the series of deadly attacks in Paris, but analysts say the global markets will not see any knee-jerk reactions as the markets had the weekend to digest all the information, according to Reuters.
After hours trading was muted on the S&P 500 futures exchange Friday, which shed a point as news of the attack started steaming in.
"History will tell us that if the economic impact is limited - and I think it will be - that markets will quickly recover and go on to focus on other things," Shane Oliver, who is the head of strategy at a $111 billion wealth management firm, told Reuters.
Some analysts say that as weak retail sales and low oil prices buffeted U.S. markets during the last week, Asian and European shares would have been expected to fall even without the Paris attacks
Last week, oil prices registered their biggest weekly loss in eight months on swelling global stockpiles of crude even as weaker-than-expected U.S. October retail sales weighed on U.S. stocks Friday.
"You had both earnings concerns and macroeconomic concerns, and what I'd call technical vulnerability, all ganging up on the market this week," said Alan Gayle, senior investment strategist at RidgeWorth Investments in Atlanta, which has $50 billion in assets under management.
"The geopolitical aspect is always out there, and anything that brings that back into the headlines will pull the buy orders fairly quickly," said Alan Lancz, president of Alan B. Lancz & Associates Inc, a Toledo, Ohio-based investment advisor.
French stocks, those involved in the country's large tourism sector in particular are likely to be biggest losers as tour operators brace for cancellations. France has the largest number of tourists in the world and the sector accounts for almost 7.5 percent of GDP.
French market regulators said financial markets will be open as usual on Monday.
© Copyright IBTimes 2023. All rights reserved.