Paris Attacks: UN Approves French Resolution Calling Action Against Islamic State Group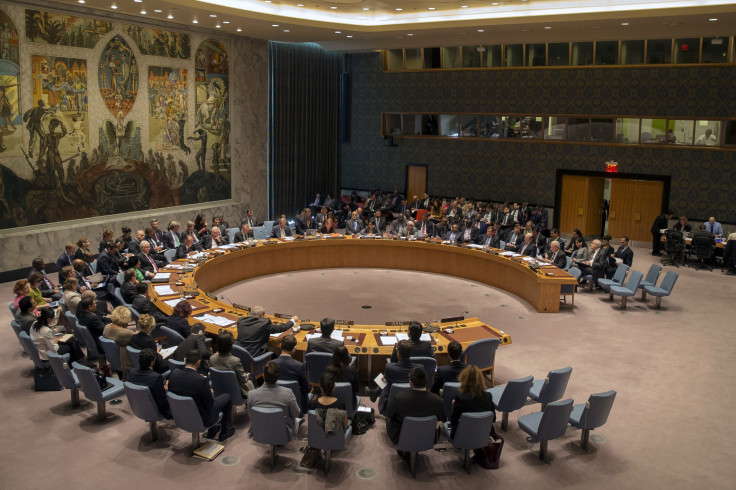 The United Nations Security Council approved a French-sponsored resolution late Friday that called on all member states to help eliminate the strongholds of the Islamic State group in Iraq and Syria, to prevent further attacks by ISIS and similar terrorist organizations.
The resolution warned that the Sunni militant group intended to mount further attacks like those in Paris and Beirut last week, and said that the council was determined to "combat by all means this unprecedented threat."
Friday's resolution was passed unanimously by the 15-member body, a rare diplomatic feat as for four years Russia and Western countries have sparred over the war in Syria.
The security body called upon able member states to take all necessary measures to eradicate the ISIS, citing the group's "continued gross, systematic and widespread abuses of human rights, as well as barbaric acts of destruction and looting of cultural heritage."
The council also asked all members to intensify their efforts in blocking financing to terrorist groups and stemming the flow of terrorists to Iraq and Syria.
The resolution was adopted a week after coordinated assaults in Paris that claimed 129 lives and eight days after twin suicide bombings in Beirut killed 43 people. ISIS has claimed responsibility for both attacks. The resolution expressed condolences to the victims of these assaults and earlier attacks carried out by ISIS this year against Russia, Sousse, Tunisia and Ankara, Turkey.
The Security Council has issued 25 terrorism-related resolutions so far, the first of which was adopted a day after terrorist attacks in the U.S. on Sept. 11, 2001.
Friday's resolution borrowed heavily on the language of the first resolution in 2001, which had also called on the "international community to redouble their efforts to prevent and suppress terrorist acts." However, the latest resolution does not constitute an authorization for military action as it is not drafted under Chapter 7 of the U.N. Charter that legitimizes the use of force.
© Copyright IBTimes 2022. All rights reserved.
FOLLOW MORE IBT NEWS ON THE BELOW CHANNELS