Paris Auto Show: Car Technologies Like Lane Assist, Rear Cameras Have Become Mainstream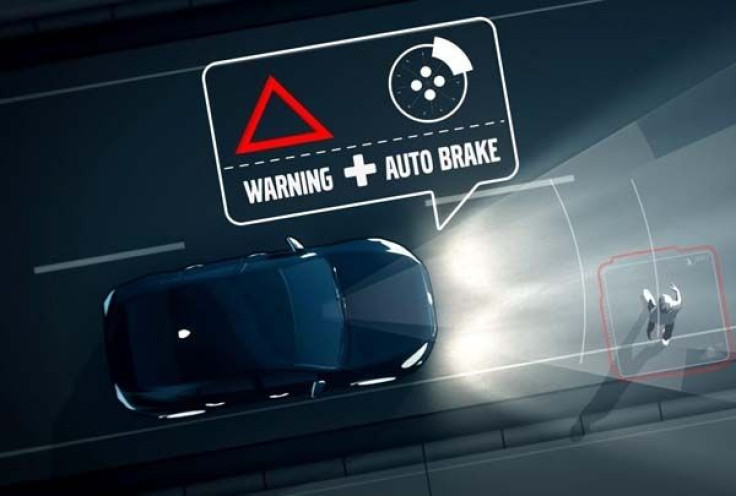 Automatic parallel parking, technology that keeps your car in its lane, radar-based forward collision avoidance. They might sound like Jetsons-era car features, but they're being showcased at this year's Paris International Auto Show amid expectations that they'll appear in most cars by the next decade.
One of the year's last big global auto expos, the Paris Show will feature cars like the 2015 7-seat Ford S-Max multipurpose vehicle for the European market loaded with technology missing in older models, such as advanced parking and car navigation technology.
"It takes about 10 to 15 years before high-end features filter through the system to become more widely available," Stephanie Brinley, senior analyst at IHS Automotive, an industry analytics firm, told IBTimes by phone on Tuesday. "For example, right now we're in the middle of the collision-mitigation systems cycle."
The 2015 Volvo XC90 that will debut in Paris Oct. 4-19 is a good example of this technology trickle-down effect. At about $49,000, Volvo's new version of its once-popular crossover SUV comes with a raft of features that only a few years ago would have been offered in pricier wheels, including radar-based forward collision avoidance.
The 2015 Honda Jazz, which costs under $20,000, will be displayed to the public in Paris Oct. 4-19 and will have lane-assist and a multi-angle rearview camera system. Both are technologies that just a few years ago would have been unheard of in a mainstream hatchback like the Jazz (also known as the Fit in North America). This has been helped along by government safety regulations. By 2018, the U.S. will require back-up cameras as a standard safety feature in all new cars, so many of the vehicles that will display in Paris will already have rear-pointing cameras and control console screens.
Jeremy Carlson, IHS's automotive technology expert, said safety-related features like crash avoidance will appear in mass-produced cars faster than so-called driver convenience features like adaptive cruise control, where the car can keep a safe distance from the vehicle ahead using radar technology.
"There's more of these technologies in vehicles because of the level of expectations from consumers," Carlson said. "Collision avoidance is showing up in more mainstream cars to make the safety aspects of these systems more widely available."
So what about self-driving technology?
Automakers insist the technology will be marketable in six years. How much longer it takes for governments to establish ground rules for autonomous driving is a big question mark. In Europe, the Vienna Convention in Road Traffic requires drivers to be behind the wheel; self-driving technology would require a change to those rules. The U.S. National Highway Traffic Safety Administration only began recently to look into establishing the rules for self-driving cars, while only five U.S. states are allowing cars to be tested on public roads.

"The timeframe from automakers for when this technology will be used is a bit aggressive," said Carlson. "If you read between the lines, Mercedes and Renault-Nissan are saying vaguely autonomous vehicles will be ready by 2020, but I think that's ambitious."
© Copyright IBTimes 2023. All rights reserved.
FOLLOW MORE IBT NEWS ON THE BELOW CHANNELS